Professional Pest Control For Ardmore, PA Properties
With a location that sits between Delaware and Montgomery counties in the state of Pennsylvania, the community of Ardmore is a thriving one that's filled with nightlife, shopping, and dining for visitors and its residents.
With such an active community, pests inevitably make themselves known at times, resulting in a need for ongoing pest control services. At Masters Touch Pest Solutions, we focus on identifying the specific pest that has invaded your property, so we can develop the tailored solution needed to eliminate them from the premises in no time.
We've been the go-to pest control company in Pennsylvania since 1991, and we owe our success to our commitment to getting everyone back to pest-free. If you're experiencing a pest infestation, contact our team at Masters Touch Pest Solutions today to explore your options and get the guaranteed results you deserve!
Home Pest Control In Ardmore, PA
When pests run amok in your home, it's an unsettling feeling that isn't helped by all the problems they can bring, like property damage and disease transmission. Fortunately, with ongoing residential pest control services, you can take back control of your own home.
With more than 25 years in the industry, we're ready and able to assist you with your pest problems and wipe them out with an effective, dependable, and honest service.
No matter the pest problems you're facing, you can count on us to have the plan that's right for you and your needs. Contact our team at Masters Touch Pest Solutions today to get started on your residential pest control plan.
Why Do-It-Yourself (DIY) Termite Control Isn't Effective In Ardmore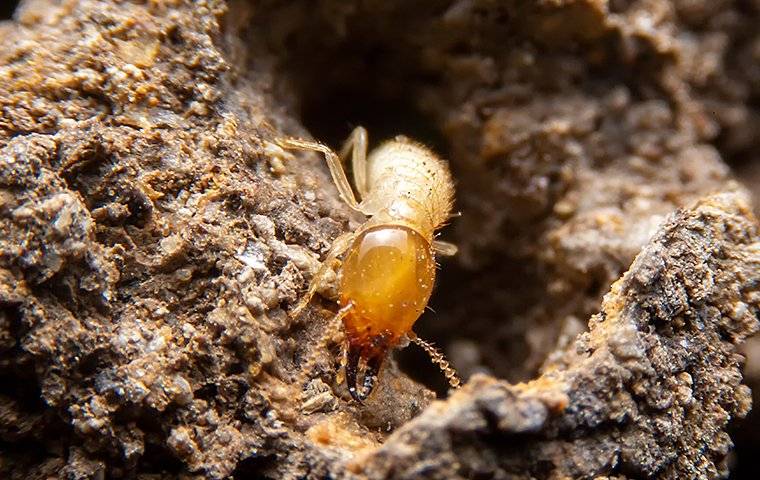 As soon as you realize there are termites in your home, you might be tempted to take action and bust out the DIY solutions to feel like you're accomplishing something. However, DIY termite control isn't effective, and we're here to explain why:
Difficult Detection: Sure, maybe you have spotted a few termites, but can you locate all of them? Chances are you can't, and all DIY solutions will do is target the few among the hundreds for incomplete results.
Dangerous Chemicals: Some chemicals and pesticides sold are hazardous and have been known to shave years off a person's life and cause cancer. Leave the treatment to trained professionals.
Time And Money Consumption: You'll spend a lot more time and money, in the long run, trying to fight the termites than you would if you invest in professional termite control in the first place.
Don't let termites stop you from remaining safe in your own home. We provide a 5-year guarantee on our termite control treatment plans so you can enjoy true peace of mind. Contact our team at Masters Pest Solutions to get started on becoming termite-free!
Ardmore, Pennsylvania's Guide To Stinging Insects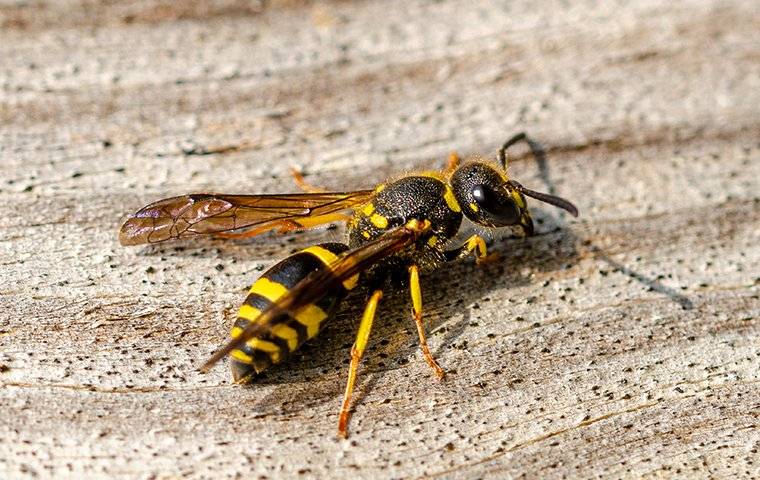 Stinging insects are a pain to deal with. Literally, in most cases, they pack a powerful sting that can lead to problems like an anaphylactic shock for those who are allergic. As such, it's not surprising that most people in Ardmore seek guidance on keeping stinging insects away from their property.
Fortunately, we're here to provide the information you need in one handy spot. Follow these tips to enjoy better protection:
Seal all cracks and crevices around the home with silicone caulk. Don't forget the eaves.
Identify and locate all nests (pay close attention to your shed, garage, and wall cavities)
Plug all holes in the ground with grass or cement, depending on where you find the hole
Consider using plants that repel the pests like marigold, mint, or geraniums.
There's no doubt that the most effective way to remain protected is to work with trained professionals. Contact Masters Touch Pest Solutions today to explore your stinging insect control options and never worry about those pests again!
Commercial Pest Control In Ardmore, PA
The last thing you need to deal with is a pest infestation that disrupts your business. Not only do things become damaged, but you run the risk of other problems like upset customers and bad reviews. Nothing less than professional commercial pest control will do to get you back to business as usual.
When you partner with our team, you get the protection that stops active infestations in their tracks while keeping you safe from future invasions. Our pest programs are designed with your needs in mind for strong preventative results that let you focus on what matters most.
Don't wait to get your business back to good health. Contact our team at Masters Touch Pest Solutions today to discuss your commercial pest control options!