Professional Pest Control For Avondale, PA Properties
If you ever find yourself near the southern half of Pennsylvania, you ought to stop by the beautiful borough of Avondale. This small town has a population of 1,400 people, all set together in an area less than a half-mile in size. Avondale is most noted for its high population of Hispanics and Latin Americans, who eventually founded one of the first Hispanic churches in Chester County. Today, Avondale is a pretty little town that makes a lovely getaway for the weekend.
Masters Touch Pest Solutions has been proud to serve the area around Avondale since 1991. For 30 years and counting, we've garnered a reputation as one of the best. Our commitment to excellence, family, and affordability has allowed us to protect thousands of local Avondale residents from pests of all kinds. At Masters Touch Pest Solutions, there's no infestation too big or pest population too small for us to handle. It's our personal guarantee! Confirm your place on our pest control roster by submitting an online contact form right away.
Home Pest Control In Avondale, PA
Living in Avondale comes with many pest considerations, including rodents, roaches, ants, and stinging insects. Masters Touch Pest Solutions provides a quick and easy way to receive year-round pest control, including services that are customized to meet your needs! We don't believe in siloed or cookie-cutter plans that are one-size-fits-all. Instead, we rapidly conform our expertise to meet your unique situation.
We serve homeowners with three residential pest control plans:
1. Exterior Home Solution
2. Healthy Home Solution
3. Tick And Mosquito Solution
Confirm your choice of plan with a representative online. Pull up our chat app and get connected with a supervisor as soon as possible.
Tips To Help Avoid Stinging Insects In Avondale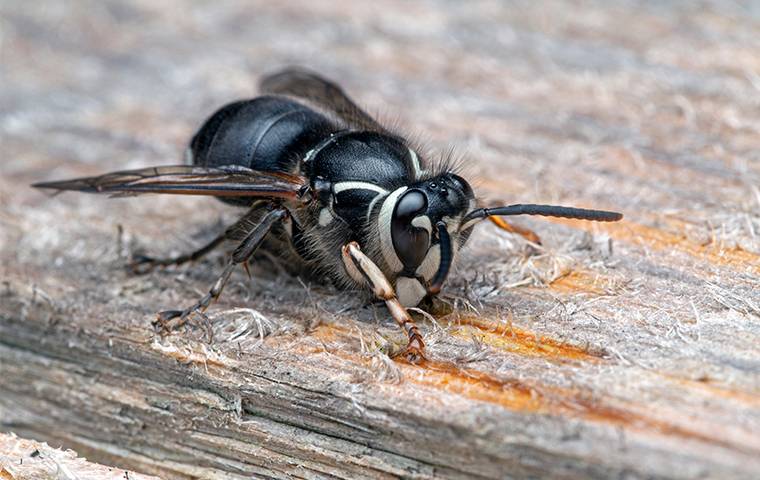 Stinging insects, including bees, wasps, and hornets, are some of the most notorious animal varieties in Avondale. Nobody likes getting stung by one of these hot-tempered insects. Pets, children, or adults with allergies may be even more concerned, and opt to remain in the home for long periods during the active season.
Stinging insects are not 100 percent avoidable around Avondale lawns, but there are some steps you can take today that may reduce their presence. Try doing the following:
If you have any orchard trees or bushes, do what you can to keep an eye on dropping or rotten fruit. The scent of fermenting fruit is a huge attractant factor for wasps and yellow jackets of all kinds.
Reduce any puddling water sources around your lawn. This includes potholes, birdbaths, and any sort of dip in the grass.
Be sure to clean up after all outdoor parties and cookouts. Meats, fats, sugars, and other crumbs should be promptly removed to dissuade stinging insects from dropping by.
Have more questions about stinging insect control at your Avondale home? Give the team at Masters Touch Pest Solutions a call! We would be happy to provide an inspection and estimate at your earliest convenience.
How To Get Rid Of Ants On Your Avondale Property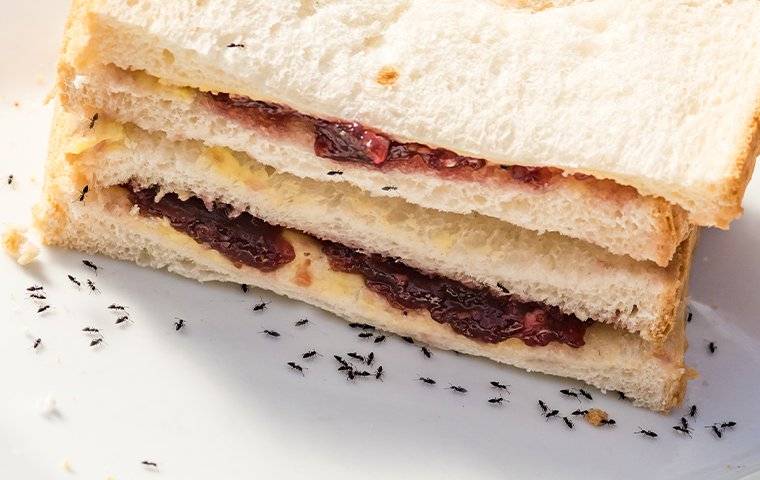 Ant colonies are a normal sight around Avondale homes and businesses, but what should you do when they start showing up in unwanted areas? Insects like ants are more or less harmless and are generally classified as nuisance animals under most circumstances. However, this does not make them any easier to get rid of, especially in Pennsylvania!
Here are some ways to eliminate ant populations around your Avondale property:
Seal up any cracks, gaps, nooks, or crannies around the house that ants could be exploiting. For the best results, try using a waterproof sealant or caulking material.
Do what you can to store all garbage inside airtight bins. Remove bags from the home at least once per week.
Contact Masters Touch Pest Solutions for year-round ant control treatments that get the job done right.
We provide residential and commercial ant control for all Avondale properties. Discover the difference our work provides by submitting an online contact form right away.
Commercial Pest Control In Avondale, PA
No two Avondale businesses should ever have the same type of pest control. At Masters Touch Pest Solutions, we put these beliefs to work by creating customized blueprints for every commercial pest control client.
We bring the thunder to all your pests in a foolproof four-point plan:
Initial inspections that uncover all pest concerns in the vicinity.
A comprehensive treatment program that addresses the interior and exterior of your building.
A host of follow-up services that confirm our treatments do what we say they will.
Continuous prevention, elimination, and monitoring services ensure pests never return to your premises.
Commercial pest control plans are a must-have for your Avondale business. Confirm a plan with us today by calling the local office.