Professional Pest Control For Berwyn, PA Properties
As a Berwyn home or business owner, you most likely have too much going on to deal with pest problems properly. Plus, taking a reactionary approach to pest control can often cost you more in the long run than getting out in front of the problem.
That's why Masters Touch Pest Solutions is the best way to keep your home or business free from pests in a way that can give you assurance and peace of mind. Here's what we have to offer that many others simply can't:
Over 30 years of pest control experience
Innovative pest management practices
Award-winning customer service
100% pest-free guarantee
Give us a call today to schedule your free inspection with one of our experienced pest control experts.
Home Pest Control In Berwyn, PA
When you own a home in a place like Berwyn, you can never be too careful about the way you protect your property from pests. Invasive pests like termites, rodents, roaches, ants, and more will either damage your property, over time, or create dangerous health hazards for your family. That's why partnering with a professional pest control technician is the most effective way to keep your home and family safe from harmful pests.
If you want to have the guaranteed assurances provided by the most experienced pest control technicians in town, then partner with a Masters Touch Pest Solutions residential expert. We have the innovative pest management methodologies to keep your home pest-free, and we have a proven guarantee to back up all of our services. Give us a call today to schedule an inspection with one of our residential pest control experts.
How Do I Know If I Need Professional Termite Control For My Berwyn Home?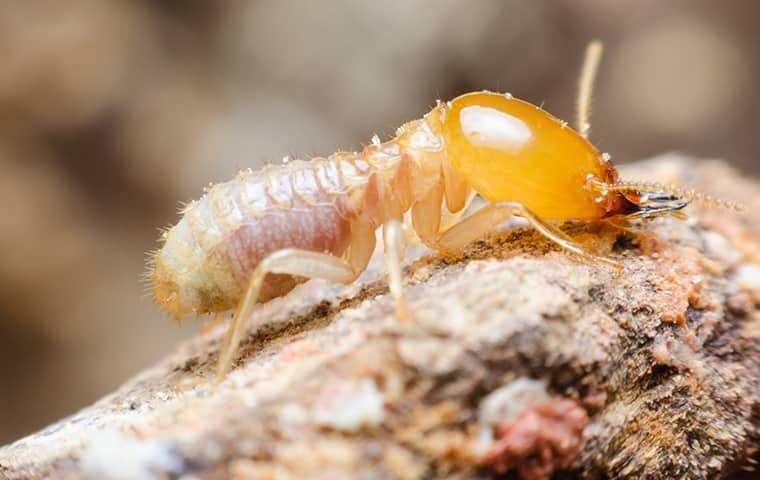 When termites invade your Berwyn home, you might not even realize it until it's too late. One of the most important things you can do to protect yourself from long-term termite damage is understanding the signs of an infestation. If you are able to catch an infestation early, you should be able to avoid the thousands of dollars worth of damage that these pests can cause after a year or two of eating the wooden portions of your home.
Here are the most common signs of a termite infestation that you might be able to spot yourself:
Mud tubes along the foundation walls
Visible damage to exposed wood
Shed wings of termite swarmers
Tightening around doors and windows
If you do notice these signs of an infestation, please keep in mind that there is nothing you can do to eradicate a termite problem completely on your own. It requires the help of experienced pest professionals to get rid of the entire infestation.
Noticing these signs means you should call Masters Touch Pest Solutions immediately. Our experienced termite technicians will provide our guaranteed termite services so that you can keep your equity safe. Give us a call today to schedule an inspection with one of our termite experts.
Five Ways To Avoid Stinging Insects On Your Property In Berwyn, PA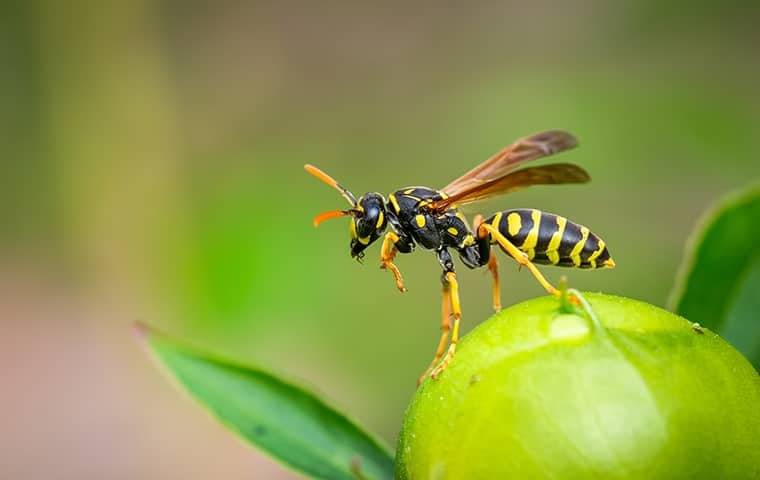 While stinging insects in the yard can be a typical summer occurrence in a place like Berwyn, the danger of these pests is anything but common. Bees, for instance, might only be able to sting once each, but a multitude of bee stings can lead to hazardous medical conditions. Even more concerning are wasps that are capable of multiple stings each, along with being very territorial. Here are the best ways to avoid a dangerous stinging insect infestation in your Berwyn yard:
Maintain the lawn regularly
Store outdoor food and trash properly
Reduce any sources of sugar in the yard
Partner with a pest professional to remove any existing nests
Eradicating the nests is the most effective way of protecting yourself and your family from these pests, but removing nests is also the most dangerous and likely way to incur an attack. That's why you should never attempt to remove a bee colony or wasp nest on your own. Instead, partner with a Masters Touch Pest Solutions professional for the experienced and safe removal processes backed by our proven pest-free guarantee. Give us a call today to schedule an inspection and take your first step towards a safe backyard.
Commercial Pest Control In Berwyn, PA
Owning a business in the Berwyn area can be a most difficult task if you try to control pests by using your own methods of pest control. Invasive local pests will do damage to your commercial facility or damage your reputation. When you think about the power of social media, you realize just how important it is to ensure your customers never witness a pest problem.
But you do not have to go it alone! Masters Touch Pest Solutions offers the highest quality commercial care in the Berwyn area. With over 30 years of industry and area experience, along with innovative pest management services, we have everything we need to stand behind our pest-free guarantee with confidence. Give us a call today to schedule an inspection with one of our commercial pest control experts.