Professional Pest Control For Birchrunville, PA Properties
Just off the Pennsylvania Turnpike, the township of Birchrunville, PA, is a great place to settle down. We're located just 40 miles west of Philadelphia, and our community is filled with beautiful architecture and old town charm. However, the local area is also filled with pest activity. All year long, Birchrunville property owners are vulnerable to pest infestation, and it can have a lot of negative consequences for your property and all those inside it. To effectively protect yourself from infestation, we recommend securing ongoing services from your local pest professionals.

Masters Touch Pest Solutions is your local source for complete residential and commercial pest control services. Our family-owned and operated company has been servicing properties throughout Chester County and the surrounding areas since 1991, and we're proud to have a strong reputation and customer following in southeastern Pennsylvania. Whether you're currently experiencing pest activity, or you simply want to be proactive moving forward, we're here for you. Call today or fill out our online estimate form to get started.
Home Pest Control In Birchrunville, PA
If you want guaranteed pest coverage for your Birchrunville home, professional pest control is the way to go. Here at Masters Touch Pest Solutions, we offer "Professional Pest Control with a Personal Touch." Each of our home pest service plans can be customized to meet your specific needs, and we won't stop until the problem is completely taken care of. Our knowledgeable technicians have extensive experience, and can handle any household pest problem, guaranteed.

We've serviced over 9,000 properties throughout our 30 years in business, and we guarantee lasting results that you and your loved ones can depend on. We use state of the art equipment, and innovative pest control technologies, to tackle your infestation from the inside out. After we finish treating your property, we provide monthly reduction services to target breeding areas around the exterior perimeter, under decks, and dark, humid areas, like landscape beds. Reach out to us today to get started; we look forward to your call.
All The Ways To Control Stinging Insects In Birchrunville Backyards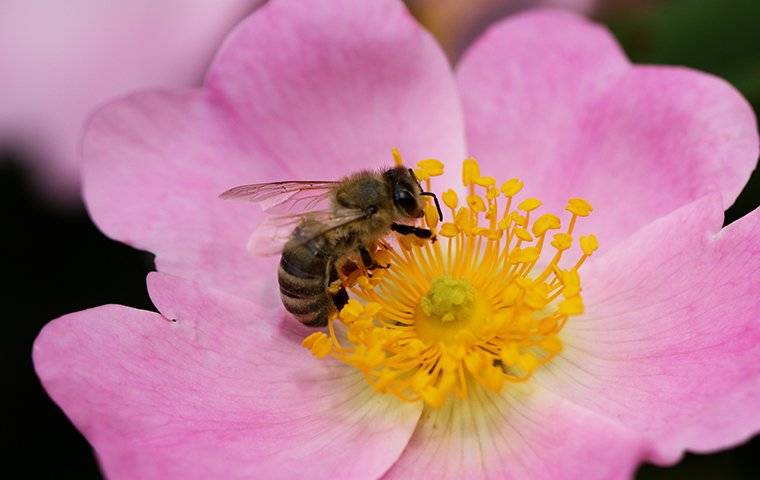 Here in Birchrunville, it's important to be aware of stinging insects in your backyard. Stinging insects are venomous arthropods that sting when they hunt for food, or they feel threatened. Their stings can cause fatal reactions in their victims, and it's important to take preventative action. To be proactive in your stinging insect control efforts, there are some things you can do.

To stop these pests from building nests on your property, start by covering up any holes in the ground with grass or cement. Use caulk to seal cracks and crevices around the porch and eaves, and keep an eye out for nesting in the shed, garage, and wall cavities. You should also keep windows and doors shut whenever possible, and consider using repellent plants like wormwood, marigold, mint, basil, and geranium in your garden.

If you want to secure year-round stinging insect control for your property, you've come to the right place. Masters Touch Pest Solutions provides extensive stinging insect control and prevention services to keep your yard protected, guaranteed. Call today for your free, no obligation quote.
Four Ant Removal Techniques For Birchrunville Property Owners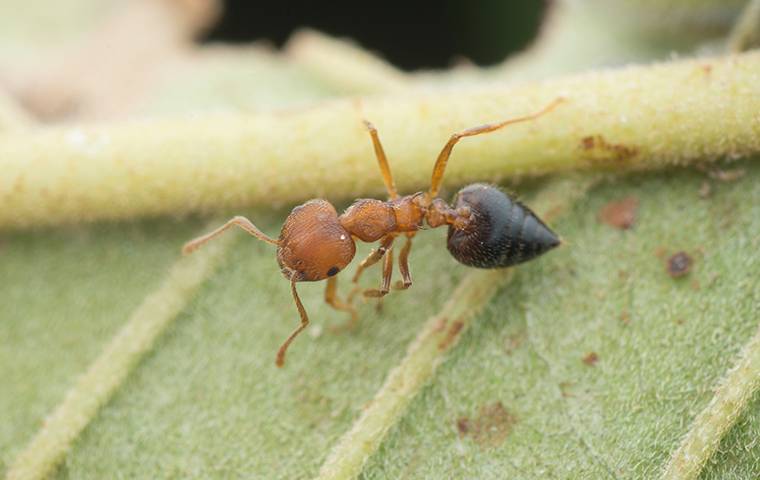 Experiencing an ant infestation is not something you want to deal with, but sometimes it happens. If you do discover ants around your Birchrunville home or business, there are some helpful ant removal techniques to keep in mind. Here are four ways to deal with ants around your property:
1. Pour boiling water over any ant mounds or hills around your property.

2. Use gel ant baits in areas where ants are crawling, or use fully enclosed plastic bait stations.

3. Use a mix of Borax and corn syrup to create a colony killing bait.

4. Use insecticide to destroy existing colonies, or try a mix of liquid dish soap and water.
While these suggestions can help, there is still nothing as reliable as professional pest control services. Master Touch Pest Solutions is here to address all your ant extermination needs. We're here to accurately detect and eliminate all ant activity, keeping you guarded from infestation throughout the year. Contact us to get started.
Commercial Pest Control In Birchrunvile, PA
To guard your business from the threat of pest infestation, we suggest seeking out help from the experts. We've serviced many different types of facilities, some of which include apartment complexes, bars, restaurants, daycares and schools, industrial facilities, office buildings, and warehouses. Our commercial pest control process entails:
Complete inspection of the facility, and extensive consultation.

Review initial pest services, our proposed schedule, and any recommendations.

Customized treatment plan to manage your specific pest control needs.

Follow-up scheduled as needed, and plans can be modified as needed.

Ongoing monitoring and protection services to guard your facility and your reputation.
From start to finish, our ongoing goal is to bring you dependable pest protection you can count on all year long. We are a QualityPro certified company with a strong commitment to quality service, and lasting customer relations. Our treatments are designed to meet your needs. So, reach out to request your free estimate.