Getting Rid Of Silverfish For Good In Your Downingtown Home
February 17, 2023
How much do you spend on clothing every month? Some people put hundreds of dollars into keeping up with recent fashion trends. Others are happy with their five-dollar tee shirts and work jeans. Regardless of how you view clothing and fashion, it is safe to assume that you don't want pests chewing holes through your wardrobe.
Today we are going to talk about one fabric-destroying pest, the silverfish, and offer you some ways to remove these insects from your Downingtown home. Contact Masters Touch Pest Solutions if you already know what silverfish are and are dealing with an active infestation inside your home. We will detail what pest control in Downingtown looks like and present some options for your home.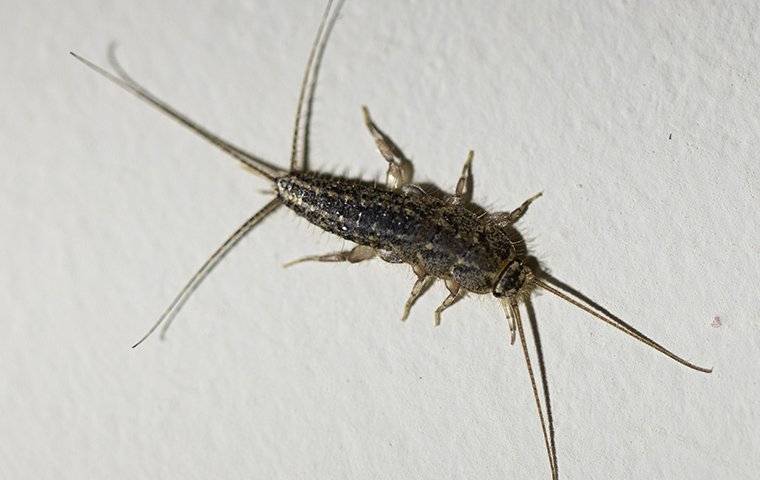 How To Identify A Silverfish
Have you ever seen a silverfish? These pests are all over the place. There is even a chance you may have noticed these pests inside your home before but didn't know how to identify silverfish at the time. Identify an adult silverfish by its ¾-inch long, silver to brown, fish-shaped body and the three bristle-like tails at its rear.
You are most likely to spot these weird-looking insects crawling around your bathroom, basement, attic, and other secluded and moist areas inside your home. One question you should know how to answer is, "what do silverfish eat?" These pests feed on carbohydrates and proteins. If they can't find grains, sugars, vegetables, or cereal to munch on, they might nibble on clothing and other fabric-based items. Damage to these items is a great way to identify a potential silverfish infestation inside your home. Another way to identify these pests in Downingtown is to bring in our team of professionals. We know where to look inside homes and signs of silverfish to help us spot these pests.
The Issue With Silverfish Creeping Around Your Home
Silverfish are problematic pests; there is no denying this. The question is, are silverfish dangerous? The truth is, these pests couldn't hurt a fly. They do not bite humans and are incapable of carrying or spreading disease-causing bacteria. The real problem with these pests comes from the way they damage fabrics and contaminate food. It is not uncommon for silverfish to climb into dressers, storage boxes, and other areas where clothing is stored to find stuff to nibble on. If you keep finding holes, surface etching, and other minor but noticeable damage to fabric-based items around your home, this could be a sign of an active infestation. The only way to protect your belongings is to either seal them away in air-tight containers or invest in immediate treatments to eliminate these pests. We have many great professional options at Masters Touch Pest Solutions to help you handle an infestation inside your home.
Why And How Silverfish Invade Homes
There are a few different methods silverfish use to get into local homes. Some are more obvious than others. To make things simple for you today, here are a few ways these pests might get into your home.
By crawling through a crack, gap, or hole in your home's exterior foundation
By sneaking in through an open door or window
By slipping under or around an improperly sealed door or window
By hiding inside a box of Christmas decorations in your shed and waiting for you to bring them inside for the holidays
If you are looking for ways to prevent infestation, you need to make sure your home's exterior is properly sealed and check boxes before bringing them indoors. For more detailed protection, hire our team for a thorough treatment. We offer many long-term solutions to prevent silverfish and a wide range of other local pests that want to invade your home.
Consult The Professionals For Total Silverfish Control
We do not want you to live with silverfish. These pests are annoying, destructive, and a pain to eliminate. For fast services and unmatched customer service, get our team at Masters Touch Pest Solutions involved. We will thoroughly inspect your home for any active pest problems, inform you of what we find, and then apply quick working treatments to address the issues you are facing. If you want lasting protection, ask our team about our general pest control plans. They will find one that best meets your needs.
Talk to our team at Masters Touch Pest Solutions today to learn more about our home pest control and get your Downingtown home the treatments it needs to combat these pests.
Previous
Next