How Pests Find Their Way Into Your West Chester Business And How To Keep Them Out
October 28, 2022
Pests in your West Chester business can be a major liability. They can endanger the health of your customers and employees, contaminate your inventory, damage your property, and ruin your reputation. One of the best things you can do for your business is to invest in commercial pest control in West Chester.
At Masters Touch Pest Solutions, we have 30 years of industry experience and are experts in the latest commercial pest control methods. Our highly-trained technicians can help you get the protection you need with our pest-free guarantee. Here's what you should know about the pests that can invade your business, how infestations affect your reputation, ways you can prevent pests on your commercial property, and the stress-free way to a pest-free business.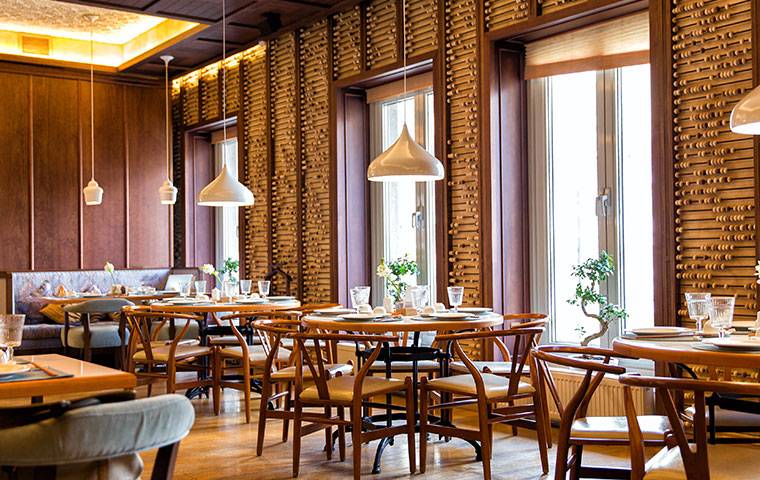 The Many Pests That Can Invade Your Business
Whether you are looking for restaurant pest control or general commercial pest control in West Chester, there are a number of pests you should be aware of, including:
Cockroaches – These notoriously unsanitary insects are a major health hazard as well as a liability for your reputation.
Rodents – Whether it's mice or rats in your business, they threaten the health of your employees and customers, the quality of your products, the integrity of your building, and, of course, your reviews.
Mosquitoes – These obnoxious insects can drive customers away, and they also spread dangerous diseases making them a double threat.
Flies – Likewise, flies will contaminate food and spread disease, but they are also just plain obnoxious and can be a major complaint of customers when present in commercial spaces.
Termites – Your customers may not see termites but they can do a lot of damage to commercial spaces.
At Masters Touch Pest Solutions, we offer general services along with specialty services for rodents, mosquitoes, flies, and termites. Our commercial services also include a bioremediation option. Call or reach out to us online today for more information or to schedule your free, no-obligation quote.
A Pest Infestation Can Quickly Ruin Your Business's Reputation
Pest infestations are a major concern for local businesses. Word of mouth in West Chester is a mainstay of businesses, and news of an infestation spreads quickly. Whether you are running a bar or restaurant, an apartment complex, a school, office, industrial building, or a warehouse, it's important to stay on top of a pest control plan.
At Masters Touch Pest Solutions, we provide quality commercial pest control that includes:
Inspection – In this initial step, our experts will discuss your pest concerns, inspect your facility, and develop a targeted plan of action.
Customized Treatment – Our treatments are designed to meet the specific needs of your business. We consider your initial service needs, pest that should be covered, an optimized service schedule, and recommendations for maintaining a pest-free environment.
Follow-Up – When we work with your business we will follow up on any current problem until it is resolved and modify plans as needed to get the results you want.
Ongoing Pest Protection – Part of our commercial offerings include services to provide ongoing pest protection moving forward.
Call Masters Touch Pest Solutions today to get your business on the path to a pest-free future.
Pest Prevention Procedures You Can Implement In Your Business
Preventing pests in your West Chester business is not too unlike preventing pests in your home but on a larger scale. You'll still want to limit access to the resources pests are after food, water, and shelter. You'll also want to consider training your staff to recognize signs of a pest infestation and the appropriate action steps to take if they find one.
Some of the best things you can do include:
Store food properly in airtight containers.
Cover both indoor and outdoor garbage and empty it on a regular basis.
Keep floors and countertops clean and free of crumbs and spills.
Minimize excess moisture by fixing leaks, addressing condensation, and using dehumidifiers where needed.
Eliminate ways that pests can enter your business by sealing cracks and gaps, maintaining screens, and keeping doors and windows closed.
Make sure staff are aware of the signs of pest infestations and how to report them.
There's a lot you can do to prevent pests on your commercial property and pest control in West Chester is here to help.
The Stress-Free Way To A Pest-Free Business
Customizable pest control plans from Masters Touch Pest Solutions can provide your West Chester business with a stress-free way to approach commercial pest control. We will work with you to maintain a pest-free environment to keep your customers, employees, inventory, facility, and reputation safe from nuisance and dangerous pests. Call today for your free, no-obligation quote and find out why we are the best commercial pest control company in West Chester.
Previous
Next