How To Get Rid Of Roaches In West Chester Homes
August 6, 2021
Welcome to late summer, West Chester! Here at Masters Touch Pest Solutions, we hope you and your family are enjoying the final summer moments out in the yard, staying cool and having fun. Something not-so-fun that summer months may bring to your West Chester property is unwanted pests, such as the cockroach. For those hoping to stay worry-free this summer, read on for tips to protect against cockroaches and the potential worries they may track into your home.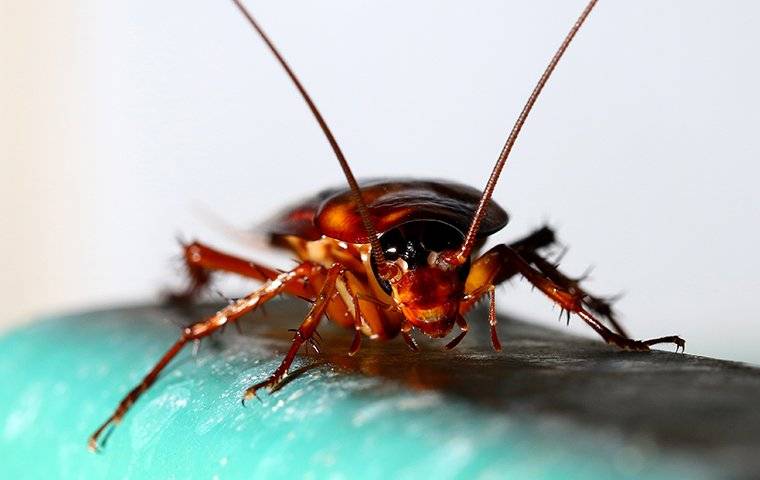 About Cockroaches In West Chester, PA
While there are thousands of species of cockroaches throughout the world, those in the Southeastern Pennsylvania region will most commonly encounter five specific species: American, German, Oriental, brown-banded, and wood cockroaches. Of these, all but the wood cockroach will make their way into your home to feed, spreading a variety of potential dangerous pathogens.
Cockroaches are infamously formidable pests. These pests may live up to a week without their head, and up to a month without food. Cockroaches are even known to hold their breath underwater for up to 40 minutes! Clearly, this insect has experience living in most all conditions, making almost anywhere a suitable environment for cockroaches to make their own.
Practicing Caution Against Cockroaches
While most people are likely to find cockroaches gross or frightening, many don't know just how dangerous the average cockroach is. Educating oneself against the cockroach and its behaviors is perhaps one of the most effective factors in ensuring your home is protected from this formidable pest. Cockroaches feed on decaying matter, such as the left-behind rotting food in your kitchen sink pipes, the matter in rotting yard debris, or even sewers.
Because of these tendencies, cockroaches are liable to track more than 30 types of bacteria into your home, including E. coli and salmonella. They may also bring more than six types of parasitic worms and seven kinds of human pathogens.
These bacteria may make you or your family sick if cockroaches:
Get into your unsecured food products.

Crawl on your silverware, dishes, and/or kitchen surfaces.

Climb on you while you sleep.

Crawl and/or perch on your toothbrush or other commonly used toiletries left out in the open.
Cockroaches may also trigger allergic or asthmatic reactions, especially in young children. They shed their skin up to 13 times in a lifespan, a waste product which may trigger allergies. Cockroaches will not go out of their way to bite you, and do so infrequently, though they may accidentally bite you when trying to feed off the dead skin on your face while you sleep. Their saliva is known to trigger an allergic reaction in some.
Why Is It So Difficult To Get Rid Of Cockroaches Once They Get In?
As cockroaches are so tough, it's often difficult to get rid of them once they have made their way into your home. This pest has the uncanny ability to adapt to chemical pesticides, and hides masterfully to avoid detection. Cockroaches also rapidly reproduce — cockroach egg capsules carry multiple eggs, and may be stored with the female until close to hatching time. The German cockroach, for example, may carry up to 40 eggs in a single egg casing, carrying it with her until 24 hours before hatching.
If you have spotted or suspect cockroaches to be living in your home, call professional pest services such as Masters Touch Pest Solutions for effective resolution, guaranteed. Our experienced service technicians employ a multi-pronged approach that favors natural, targeted solutions that provide unparalleled results.
Trust The Local Professionals With Over 9,000 Pennsylvanian Homes Served
The best way to protect you and your family from sharing a space with cockroaches is by enlisting professional help such as Masters Touch Pest Solutions. With more than 20 years of experience in the field, our expert service technicians bring the local know-how and tools to keep your home pest-free, just the way you like it. Questions or concerns between services? We will come to you at no extra charge!
Masters Touch Pest Solutions is not only family-owned, but also a local business committed to keeping Southeastern Pennsylvania home and business owners assured. We know our community because it's our own — and we can't wait to welcome you into the Masters Touch Pest Solutions family. Call today to request your free, no-obligation quote.
Previous
Next