How To Get Rid Of Silverfish In Your West Chester Home
November 17, 2022
It is extremely rare for a fish to invade a home. Most fish invasions happen to structures that exist right next to a large or flowing body of water. Considering this, it might seem strange to think about silverfish invading homes here in West Chester. It is only weird, however, if you don't know that silverfish are not fish but bugs.
Today we are talking about these invasive insects and the problems they cause inside West Chester homes. Reach out to Masters Touch Pest Solutions if you know what silverfish are and have spotted these pests indoors. We offer fast and effective options for pest control in West Chester and would be happy to give these bugs the boot fast.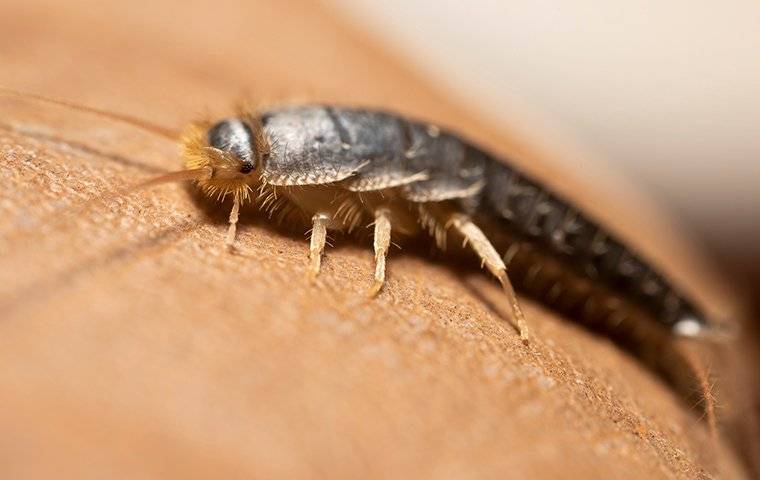 How To Identify A Silverfish
The first sign of an infestation with most pests is seeing them inside your home; this is usually the case for silverfish. These bugs are not elusive and have no real idea of how dangerous crawling through your living areas is. Keeping this in mind, they are pretty tricky to spot against lighter-colored surfaces because of their silver, small bodies. If you spot one of these pests, identify it by its fish-shaped body, two long antennae, and the three bristle-like tails that protrude from its rear. Here are some other common signs of silverfish to help you identify these pests:
Droppings that look like black peppercorns
Skin molts
Yellow stains on fabrics indoors
Damage to fabric-based items
For more help spotting a silverfish infestation inside your home, let our team at Masters Touch Pest Solutions have a look. We are experts and would be happy to help you identify pest problems.
The Problems Silverfish Can Create In Your Home
Everyone needs to ask themselves, "what do silverfish eat?" Why? Because this question single-handedly explains why these pests are a problem inside homes. A silverfish will eat just about anything people will, along with various materials, including linen, cotton, and silk. These bugs will also nibble on glue, dead insects, paper, and other strange items. If you like your clothing, books, carpet, drapes, and rugs undamaged, you do not want silverfish crawling inside your home. The best way to avoid the damage these pests cause is to stop them before they invade; this requires you to know how and why silverfish come into homes in the first place.
How And Why Silverfish Find Their Way Into Your Home
Why are silverfish in your house? That is a good question. Some might argue that these bugs have more options for invading your living areas than most other pests have.
To start, they can crawl inside through cracks, gaps, and other openings in your home's exterior. Due to their small size, these entry points do not have to be large. Another way silverfish get indoors is by hiding inside storage boxes. When the holiday season hits, homeowners across the states go into their sheds and garages and unintentionally carry these pests indoors. There is also the chance that you, your family, or your friends will bring silverfish into your home inside dry food products, boxes of books and papers, and fabric-based items like clothing, drapes, and furniture.
The best way to avoid an infestation is to check these items before bringing them indoors. It also helps to seal your home's exterior properly and invest in a professional year-round pest control plan. For silverfish pest control you can trust, check out our options at Masters Touch Pest Solutions.
How To Get Rid Of Silverfish And Keep Them Out
Now that you know some silverfish facts, let's talk about the easiest way to deal with an infestation of these pests inside your home. By partnering with our team at Masters Touch Pest Solutions, you gain access to over three decades of experience. Our team understands what is required to identify invasive bugs like silverfish and offers fast-working treatments to deal with infestations. All you have to do is let us know you need help. We will schedule an appointment for your home and take good care of you.
Call now to make an appointment for your West Chester home or if you have any unanswered questions about silverfish. Our team would be happy to talk with you and help you find a service option that best fits your need.
Previous
Next