How To Handle A Rat Infestation On Your West Chester Property
January 20, 2022
Are you a history buff? Situated in the heart of Brandywine Valley is a lovely, historic community paved with brick sidewalks that wind through remarkable properties. After a day of walking around the sites, you can sit down and enjoy one of the oldest railroads in America by taking a 90-minute tour of the Chester Creek Valley. Steeped in rich American history, it is also host to rodents that have been around since America's early days. Pest control in West Chester is alive and well protecting property owners from the challenges rats bring to the area.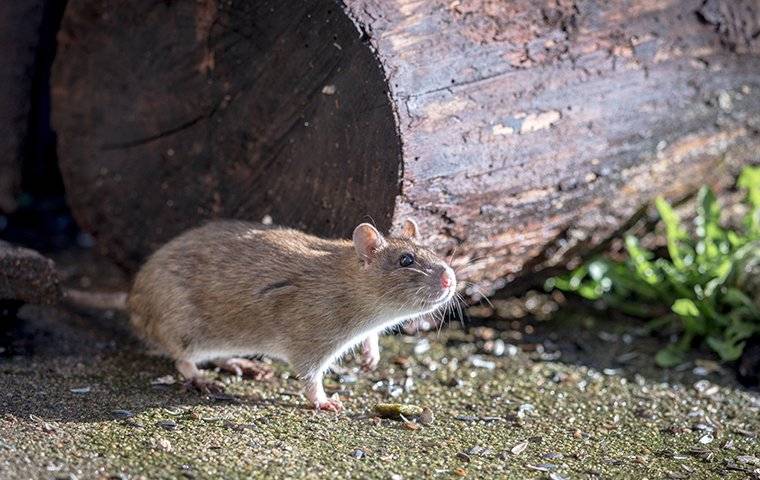 How To Identify A Rat Infestation On Your West Chester Property
Rats in West Chester are never a welcome sight. Just the thought of large rodents dwelling on your property is enough to make people cringe. If you are unsure if you have rats on your property, there are several signs that property owners can familiarize themselves with that can either confirm or dispel your diagnosis. Six signs that you may have a rat infestation include:
Sighting an actual rat (dead or alive).
Strange noises behind the walls (especially at night).
Rat droppings typically are in areas around food supplies (cupboards, kitchen cabinets, pantries, and under sinks). You may also see them around baseboards and lying on wall beams.
Gnaw marks from chewing. Rats can chew through anything, including wood, plastic, wires, and lead pipes.
Rub marks and tracks along floorboards, baseboards, and walls.
Rat nests from cotton materials, shredded paper, fabrics, and wall insulation are common.
The Diseases Rats Are Capable Of Spreading
West Chester rats carry some serious diseases. With rat infestations, accumulating feces can contaminate food and food surfaces, spread viruses and disease, and pose hazards to those who suffer from allergies or have asthma. Four diseases rats carry include:
Leptospirosis
Rat-bite fever
Tularemia
Salmonellosis
Another problem with West Chester rats is the pests that "ride along" into your property. Rats are known to transport other pests that can irritate the people living inside your property, such as lice, fleas, mites, and ticks.
Why It's Dangerous To Try To Get Rid Of Rats On Your Own
The best way to get rid of rats is NOT by doing it yourself. Rat removal can be tricky, and the diseases rats carry can make it hazardous to your health; that is why it is best to leave it to the professionals. Five inherent dangers in attempting to remove rats on your own include the following:
Poisons, bombs, and traps can be hazardous to people and pets.
Contact with rat feces, urine, or saliva can spread disease.
Rats can bite – bites are painful and can result in illness.
Accessing and cleaning rat-infested areas can lead to breathing problems.
Trap set-up in difficult access areas around the property can be hazardous.
The Best Way To Get Rid Of Rats On Your Property
The best way to get rid of rats is by utilizing the pest professionals at Masters Touch Pest Solutions. Our company is committed to taking the worry of rat infestations off your shoulders. We are experts in our field and can remove pesky critters safely and efficiently. Along with our comprehensive service benefits, you have our guarantee that our local and family-orientated company will treat your pest problems with a personal touch. Don't fight rats on your own; call Masters Touch Pest Solutions today for your free estimate.
Previous
Next