How To Keep Your Chester Springs Business Pest-Free
December 30, 2022
Pest problems are a leading cause of business interruption. These interruptions cost you, the business owner, time and money because pests cause expensive property damage and spread illnesses. When pests are permitted to run rampant in commercial environments, the result is often not only property damage but lost tenants and customers.
Whether you have an apartment building, warehouse, or retail establishment, Masters Touch Pest Solutions can provide a complete program for total pest control in Chester Springs. Now there is no need to have your business interrupted by a pest invasion again. Let us take care of your commercial pest control services.
Master Touch Pest Solutions has served the greater Chester Springs area for over three decades and have become well acquainted with all sorts of pests native to this area that cause the agitation. Our company covers all pest control needs that you require for your business. Are you in need of restaurant pest control? Do you need quality commercial pest control for your distribution center? We have you covered.
In this blog, we'll discuss the pests local businesses in Chester Springs have to contend with. We'll discuss how these infestations can quickly become a larger problem and a number of best practices you can implement to diminish your chances of a pest problem. Finally, we'll review what Master Touch Pest Solutions can do for you to fulfill the pest control needs of your business.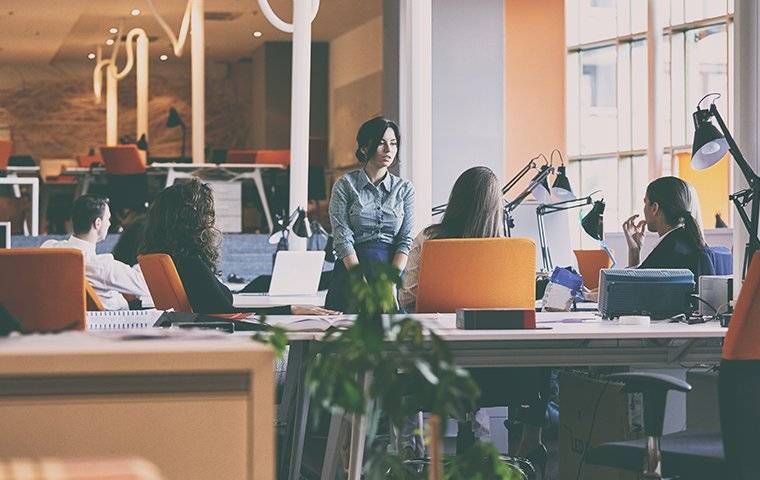 Common Pests That Plague Local Businesses
Chester Springs is home to several pests that local businesses have to deal with regularly. Some of these common pests are:
All rodents — mice and rats are the most common.
Mosquitos and ticks
Bees and wasps
Termites
Some of these pests are more of a nuisance, while others can cause costly damage to your building and spread illnesses to your employees and customers. For example, rodents spread hantavirus. Symptoms of the hantavirus begin with fever, headaches, chills, and muscle aches. Later, more issues can develop, including shortness of breath. In severe cases, respiratory symptoms cause respiratory failure, which can result in death. Luckily, Master Touch Pest Solutions offers pest control answers to problems involving any of these pests and many more. If you have a pest control need in Chester Springs, we can take of your needs.
A Small Infestation Can Become A Big Problem Quickly
Pest infestations only get worse if left untreated. All of these unwanted pests cause damage, which grows exponentially over time. Unfortunately, but not surprisingly, pest populations also develop over time. A common female mouse, for instance, can have upwards of 10 litters per year, each of which can have up to 6 offspring. That means a single female mouse can birth up to 60 mice per year. The insect pests you might come across in your business reproduce much faster. Keep in mind that pests generally live longer when located in your house than they would have in the wild due to the controlled climate and lack of natural predators.
Sensible Pest Prevention Practices To Implement In Your Business
Pests find their way into your business in search of shelter and food. Once inside, they move to areas that they find the most comfortable. In order to prevent pests from making a home of your business, you should remove access points and make your building less hospitable to these pests. Here are some tricks that will help you with that in mind:
Replace broken screens.
Repair foundation gaps.
Fix siding.
Keep gutters clean.
Keep your building clean and free of clutter.
Take out the trash regularly.
Use of natural repellents.
This general list is a great start if you want to prevent pests in your business. However, it is by no means an exhaustive plan. That's where the pest control professionals come in.
Take The Stress Out Of Pest Control For Your Business
There are a variety of pests that plague businesses in Chester Springs. These pests range from nuisance pests to dangerous pests that cause property damage and illness. Either way, these pests interrupt businesses of all types and cost business owners dearly. Luckily, Masters Pest Solutions can help you regardless of your pest control needs. We offer plans for general commercial pest control in Chester Springs. We also offer plans specifically designed to control all kinds of rodents, mosquitoes and ticks, stinging insects, and termites. When you schedule an appointment with us, we will inspect your business premises. Then we will develop a treatment plan tailor-made to suit your needs. Last, we will implement a service schedule where our technicians check in on your business regularly. Let us take care of the pest control needs for your business and be stress-free.
Previous
Next