Just How Bad Is It To Have German Cockroaches In My House In West Chester?
September 9, 2022
German cockroaches love to give people a challenge, which is to try and eliminate them before they double in numbers. These pests reproduce at such warp speed that they can create a full-blown infestation in months if not detected. And no location type is immune. From homes and apartments to restaurants, office suites, and hotels, roaches will find a way to invade spaces where they're not welcome.
At Masters Touch Pest Solutions, we've made delivering the most exceptional pest control in West Chester our mission. Our experienced technicians use their knowledge and skillset to completely eradicate roaches from your home, allowing you to reclaim your peaceful environment. Continue reading to learn more about German cockroaches and how reputable pest control can get rid of them for good.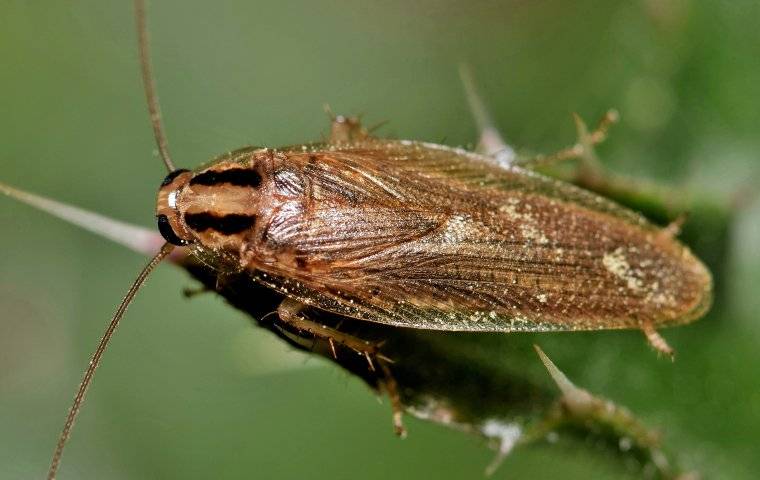 What Do German Cockroaches Look Like?
German cockroaches in West Chester are light brown or tan in color, have a flattened body, and are usually less than an inch long. They also have a pair of black stripes near the back of their head and six legs. Despite having wings, they do not fly. Some warning signs of cockroaches in your home are finding insect droppings, fecal matter stains on fabrics and surfaces, seeing dead roaches, and smelling an oily, musty stench. You could also notice shed skin in room corners. Also, roach excrement looks similar to black pepper or coffee grounds.
Why Are German Cockroaches Worse Than Other Roaches?
Of all the cockroach species, German cockroaches win the top prize for reproducing in the fastest time possible. They multiply quicker than any other cockroach species. Different kinds of roaches can take 12 months to mature into adults. But German cockroaches reach adulthood in only three months. So, a property owner has limited time to address the problem before it worsens. One female German cockroach can lay up to 30 eggs in one sitting and lay around five batches of eggs in one cycle. That means a whopping 150 nymphs can potentially infest your home. It also takes about a month for an egg to hatch.
Therefore, it's crucial to deal with the issue promptly once you notice the warning signs. Get in touch with your local pest control for assistance with removing all types of cockroaches from your home.
How Can I Prevent Cockroaches From Returning To My House?
Keeping cockroaches out of your home isn't hard if your prevention efforts are consistent. Cockroaches are sneaky critters that can slip through the teeniest crack or crevice to gain entry into your home. Once inside, they can contaminate anything they crawl across, which can compromise your and your family's health. By following these tips, you can easily keep cockroaches away for extended periods:
Limit the areas where you eat
Empty the trash often
Clean and sanitize your place regularly
Fix leaking pipes and faucets
Secure all food in tightly sealed storage containers
Remember that prevention is only as effective as your starting point. If there are cockroaches or other pests in your home, you should schedule an inspection with professional cockroach pest control in West Chester to eradicate the infestation first.
What's The Best Way To Get Rid Of German Cockroaches?
German cockroaches are masters at multiplying rapidly. That's not a situation any homeowner wants to find themselves in. Of course, you feel a sense of urgency to tackle the problem immediately, but be careful relying solely on home remedies and do-it-yourself (DIY) tactics. These aren't the best ways to eliminate cockroaches. Instead, consider partnering with a reputable pest management company. They have the background and resources to rid your home of cockroaches fast.
Our highly-skilled service technicians at Masters Touch Pest Solutions deliver premium cockroach treatments that keep these pests away from your residence. We treat our customers like family, always adding a personal touch with every interaction. We stand behind our services by offering pest-free guarantees in between treatments. Contact us today so we can get started with your free estimate.
Previous
Next