Professional Pest Control For Broomall, PA Properties
Delaware County has a reputation for being one of the most rural precincts of metro Pennsylvania. This is a description that fits many of its surrounding towns, including the neighborhood of Broomall. This middle-class census-designated area is well known for having proximity to Philadelphia, among other things. There is a great deal of history present in this town, including the Thomas Massey House, and many bioengineering firms located in the area. Broomall is a slightly more upscale neighborhood than other Delaware towns, currently supporting more than 10,000 different individuals. With so much to see and do in the nearby big city, there's no shortage of exciting things to do here in this ever-growing town!
In business for over 30 years, the team at Masters Touch Pest Solutions is a premier provider of management, treatment, and mitigation for all Broomall property owners. We are on a mission to get and keep all of our neighbors pest-free, starting with all our residential and commercial clients. No matter how long-term or dangerous your pest infestations may seem, the team behind Masters Touch Pest Solutions makes accessible treatment our primary mission. Let us be the solution for all your pest-related needs. Call, click, or visit with us in person to schedule a pest management session right away.
Home Pest Control In Broomall, PA
More than 9,000 people in central Pennsylvania believe Masters Touch Pest Solutions offers the best pest management for residential property owners. With every service we provide, we strive to fulfill all three of the following tasks:
Thorough residential inspections that check for older pest infestations, current concerns, and future pitfalls.
Treatment services that provide value at the lowest possible toxicity levels.
A unique pest-free guarantee that protects your investment from top to bottom.
Submit an online contact form to request a residential pest inspection from Masters Touch Pest Solutions.
The Trick To Keeping Wasps Away From Your Broomall Yard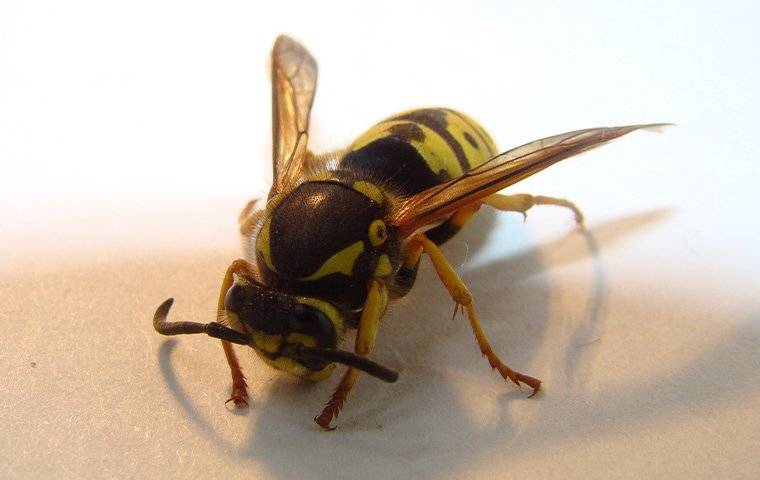 If there are one species of pest Broomall homeowners cannot stand, it's stinging insects (including wasps). Stinging insects of all kinds have the ability to inflict dangerous stings and venom transfer, which may lead to allergic reactions in certain victims. Regardless of their physical dangers, wasps prevent property owners from taking full advantage of their summertime lawns. If you happen to live in an area with lots of landscaping, flowering bushes, or orchard plants, your quality of life could be even further reduced.
With short tempers and low patience margins, how can Broomall home and business owners protect themselves against stinging insect hordes?
Remove all food items after an outdoor party or barbecue. This particularly includes cleaning up sugary drinks, meats, or sweet desserts.
Continue to provide scrupulous yard maintenance. Trim back bushes, prune trees, and otherwise keep the grass cut low. This removes harborage zones and drinking spots where wasps may congregate.
Sweep the eaves and sides of the house regularly. This will keep away spiders, crawling insects, and wasp nests that are just beginning to form.
For more additional tips and tricks regarding the control of Broomall Wasps, contact the professional team at Masters Touch Pest Solutions. We are prepared to execute a stinging insect inspection as soon as possible.
Broomall's Step-By-Step Guide To Effective Ant Control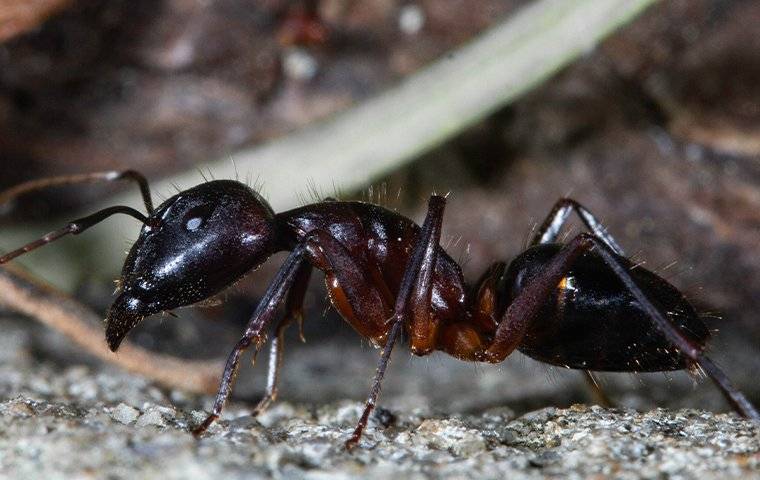 It's no secret that ants are some of the most common pests found in Broomall. Measuring in the millions, these insects create colonies all over our yards, driveways, and sidewalks. The vast majority of ants are considered nuisance pests, meaning they cannot harm human health. However, they are extremely aggravating to find in our inhabited spaces, and even more irritating to find inside the bathroom or kitchen.
Here is an easy step-by-step guide to effective ant prevention before the establishment of an infestation:
Start by performing a deep clean of the home. Pay close attention to the insides of drawers, cupboards, and the underside of large appliances.
Store all food items in their proper containers. Do not allow any food to remain on the counter for long periods of time.
If possible, remove filled garbage bags from the home at least once per week.
Masters Touch Pest Solutions would be happy to provide additional ant control tips at no cost to you. Call your local Broomall branch to get connected with an ant control expert.
Commercial Pest Control In Broomall, PA
All Broomall commercial property owners should have access to affordable pest control plans within their niche. Masters Touch Pest Control is committed to providing the best possible value in all our commercial pest control programs:
Service estimates that are completely free
Treatments for emergency pest infestations
100% pest free guarantees
Specialty services for dozens of industry niches
Trust your business to an all-aspect commercial pest control program. Book an appointment with Masters Touch Pest Solutions for an estimate as soon as possible.