Professional Pest Control For Bryn Mawr, PA Properties
As a home or business owner in Bryn Mawr, it's very important to do everything you can to protect your property from pest invasions. Unfortunately, many of the most common pests in the Bryn Mawr area are not only a threat to your home or business, they're a threat to your health as well.
With what matters most to you on the line, you can't afford to try and take care of pest problems yourself. However, you also can't afford to waste money on professional pest control solutions that don't have your best interest in mind. That's why Masters Touch Pest Solutions takes pride in providing the Bryn Mawr area with affordable, effective pest control that truly puts the customer first. Here's what we can offer that many others can't:
Over 30 years of pest control experience
Innovative pest management practices
Award-winning customer service
100% pest-free guarantee
Find out more about why high-quality pest control is in our blood by checking out our About-Us Page or read below to learn more about our specific pest control services.
Home Pest Control In City, ST
When you own a home, you become responsible for protecting the home itself, along with everyone in it. In order to keep your home and family safe from pests, it takes comprehensive protection plans that are much more effective than reactionary measures. If you're trying to take care of pest problems yourself, you may wind up spending more money on property repairs, medical bills, and running to the store every time a pest problem pops up.
Fortunately, Masters Touch Pest Solutions provides affordable, guaranteed pest prevention plans that can give you true peace of mind. In the face of dangerous and destructive pests, don't settle for anything less than a professional guarantee backed by 30 years of industry and area experience.
How To Control Stinging Insects In Bryn Mawr Backyards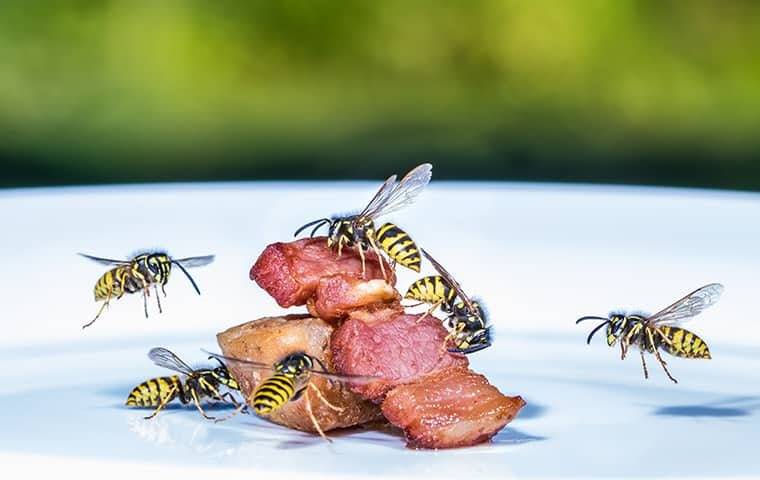 When stinging insects like wasps and bees threaten your outdoor time, they are not only a frustrating nuisance but a severe health threat as well. While bees can usually only sting once, they may still put you or your loved ones at risk of dangerous medical conditions.
Wasps, even more concerningly, can sting multiple times each. They're very territorial, coming alongside other wasps quickly if they feel as if a nest is threatened. Multiple stings from multiple wasps can often lead to anaphylactic shock and other serious medical issues. REMINDER: Since they're so territorial, you will only put yourself or others at risk if you try and deal with stinging insects' nests yourself.
In order to limit wasp and bee attraction to your property, you can try to limit the sources of sugar in the yard and store food and trash properly outdoors at all times. However, there are no guaranteed assurances outside of professional pest control. That's why our nest removal services are the most effective defense against wasp and bee invasions.
What Are The Dangers Of Mosquitoes & Ticks In Bryn Mawr?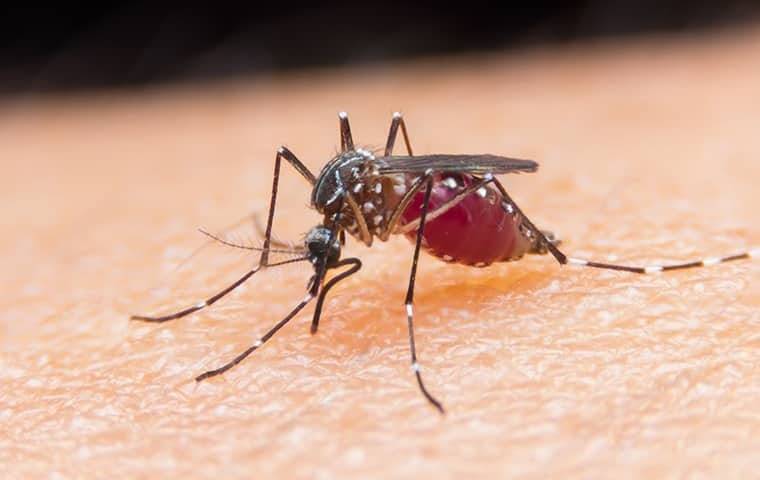 Even though you might not consider mosquitoes and ticks the most problematic pests on your Bryn Mawr property, these two pests are some of the most dangerous animals in the world. Mosquitoes, for instance, are capable of transferring all kinds of harmful illnesses from bite victim to bite victim. These diseases include West Nile virus, Zika virus, yellow fever, dengue fever, and more. Worldwide, they're far more common than you might think. In fact, one in every three hundred mosquito bites leads to a mosquito-borne illness.
Ticks, on the other hand, might be slightly less common, but just as deadly. Ticks will latch onto your skin and feed on your blood. As they do, they may transfer dangerous diseases into your bloodstream such as Lyme disease and Rocky Mountain spotted fever, both of which can lead to paralysis and death.
Although these pests are very dangerous, they're also very common, so prevention is key. While activities such as limiting standing water in the yard can limit mosquito populations, and limiting wildlife on your property may help reduce your chances of a tick problem, nothing is guaranteed outside of professional pest control. With innovative solutions and wildlife prevention measures, our Masters Touch Pest Solution mosquito and tick experts can keep your property and family safe from these invasive threats with services backed by our pest-free guarantee. Call us today to schedule an inspection.
Commercial Pest Control In City, ST
In regards to owning a business in Bryn Mawr, the most important part of your marketing efforts is your reputation in the community. Protecting your reputation is now harder than ever, thanks to the effects of social media. When one customer posts on social media about pests in your Bryn Mawr commercial facility, it can impact hundreds of potential customers. That's why guaranteed pest control methods are a must.
At Masters Touch Pest Solutions, we provide high-quality pest control for commercial facilities in the Bryn Mawr area that are backed by our 100% satisfaction guarantee. When your business, investment, and hard work are all on the line, don't settle for anything less than a pest-free guarantee backed by over 30 years of professional experience, administered by award-winning pest control technicians. Call us today to set up your initial inspection.