Professional Pest Control For Chadds Ford, PA Properties
Home to many historical sites and amazing natural scenery, Chadds Ford Township is a wonderful community for you and your family to settle. The integration of old and new is everything when living in Chadds Ford. Buildings repurposed from centuries past, and landscapes beautifully growing has generation after generation settling in the township.
However, this use of old buildings and an abundance of nature in the area can be a significant source of pest problems for residents. Rodents, insects, and the like can easily sneak in through older buildings or may infiltrate new ones, thanks to the proximity of nature and landscaping surrounding your home or business.
At Masters Touch Pest Solutions, we understand the nuances of pest control in a place like Chadds Ford. With the help of Delaware County pest control, we can safely eliminate any pest infestation you are experiencing in your home or business to live stress-free and enjoy everything that Chadds Ford has to offer.
Home Pest Control In Chadds Ford, PA
With over three decades of experience serving West Chester and surrounding Pennsylvania communities, Masters Touch Pest Solutions offers a friendly, personalized touch to your pest control problems. Our staff are all local to the area and dedicated to keeping the communities we all live in safe from pest invasions.
Residential pest control is our process for eliminating pests from your home, considering your specific property concerns and needs. To start the process, our pest management professionals will inspect the interior and exterior of your home for signs of insects and rodents and look for conditions conducive to infestations. Then, we will discuss with you our findings and recommendations for treatment.
After putting your concerns to rest, comprehensive treatment plans are implemented that address your infestation problems and protect your home from re-infestation. Plus, our pest control plans offer regular upkeep of your property, and our Masters Touch Pest Solutions guarantee total pest-free living.
Reach out today for your free estimate and get pests around your home under control.
Are The Wasps Around My Chadds Ford Property Dangerous?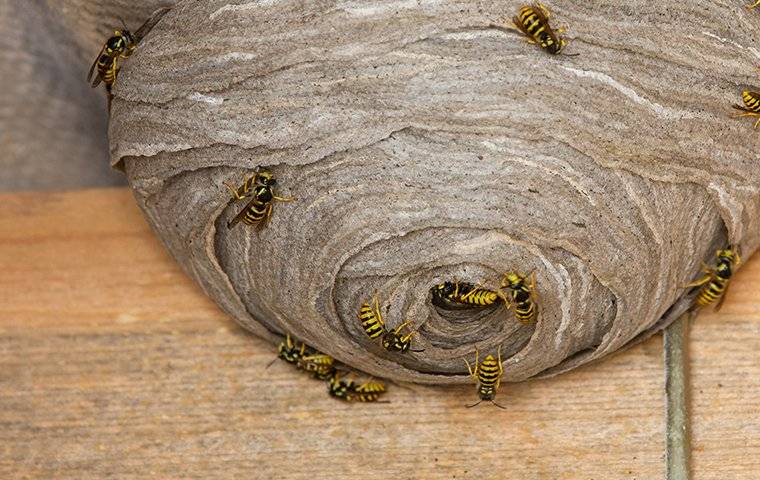 Spending comfortable summer evenings outdoors can quickly turn into a nightmare with the presence of wasps around your Chadds Ford property. Thanks to its tendency to sting, this stinging pest is known for being aggressive and can be pretty dangerous to encounter. When they feel even remotely threatened, they can repeatedly sting, leading to serious medical issues in some individuals.
To help you eradicate wasp problems just in time for summer, we offer a seasonal stinging insects control plan from April to October. With this, we perform bi-monthly or quarterly control treatments depending on your plan preferences and property needs. Our technicians will safely remove wasps and their nests from your property, and you can enjoy outside time without the risk of being stung by this nuisance pest.
A Handy Guide To Keeping Ants Out Of Your Chadds Ford Home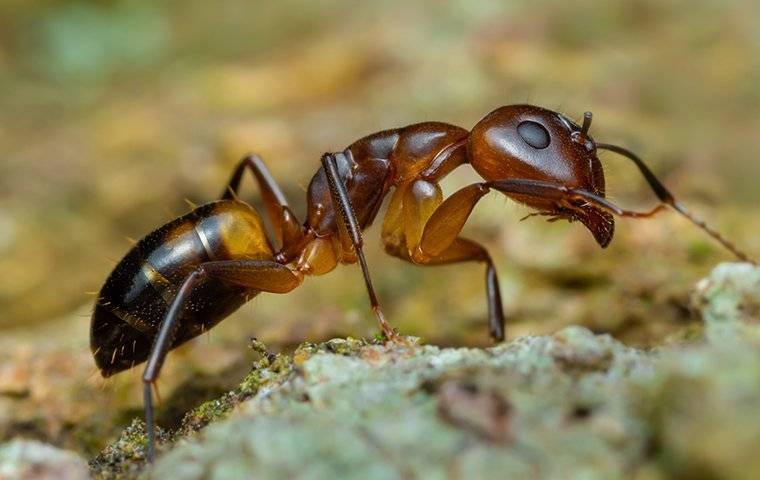 Ant invaders in your Chadds Ford home can be more than just annoying – they can pose a major threat of health issues to those living in your home as they track bacteria across surfaces. Some ant species may even cause significant damage to your house as they tunnel through wooden structures.
If you want to keep ants out of your Chadds Ford home, you can follow these prevention tips:
Dispose of trash promptly in tightly sealed bags
Use trash cans with lids to prevent ant scavenging
Refrain from leaving out dirty dishes or food and drink spills
Seal ant entry points around your home like the cracks around windows, doors, and the foundation
Use airtight containers in food storage areas to keep ants out
And remember, we at Masters Touch Pest Solutions are standing by and ready to help you address any ant infestation you may be experiencing. Reach out for a free estimate today.
Commercial Pest Control In Chadds Ford, PA
The consistent and safe operation of your business or commercial property in Chadds Ford is essential, but pest problems can easily interfere with this. To preserve your business's reputation and ensure that infestations of any pest stay away, our pest management professionals will start by performing in-depth inspections of your property.
Once we have determined your pest problem areas and listened to your needs and concerns, we will implement treatment plans customized to your exact property's pest issue. We will create and maintain a completely pest-free environment around your property. Follow-up inspections and ongoing treatment plans will help ensure that your business's interior and exterior are fully protected year-round, and your commercial property continues operating smoothly.
Call today for a free estimate by our commercial pest management specialists.