Professional Pest Control For Cheyney, PA Properties
If you are like most people who live in Cheyney, PA, you love your small town but hate the pests that also call our area home. Fortunately, at Masters Touch Pest Solutions, we have more than 20 years of experience in Chester County pest control. That means our technicians know exactly what problems you may face, and exactly what to do about them.
We are a family-owned business that believes in treating our customers with respect and charging a fair price for high-quality services. To learn more about our experience in Chester County pest control and what we can do to keep your home or business protected, call us today.
Home Pest Control In Cheyney, PA
Our homes should be our greatest sanctuary, the place we feel most comfortable. Unfortunately, if you are facing pest problems, your Cheyney home can be one of the most uncomfortable and unsafe places around. At Masters Touch Pest Solutions, we want to keep you safe from pests and comfortable at home. That is why we offer a variety of residential pest control plans to fit a variety of needs.
We offer an exterior treatment plan that covers common pests outside of your home, including:
Ants
Crickets
Earwigs
Ground beetles
Stinging insects
Spiders
Pill/sow bugs
Centipedes
Some homes have greater pest pressures. For those situations, we offer interior treatment as well. Our interior treatment covers pests, including:
Cockroaches
Silverfish
Rats and mice
Stored product pests
Fleas
Cicada killers
Springtails
Clover mites
Whatever your residential pest control needs are, we have a plan that fits. Call us today and let us get started keeping your home and family safe from pests.
All The Ways To Control Termites On Your Cheyney Property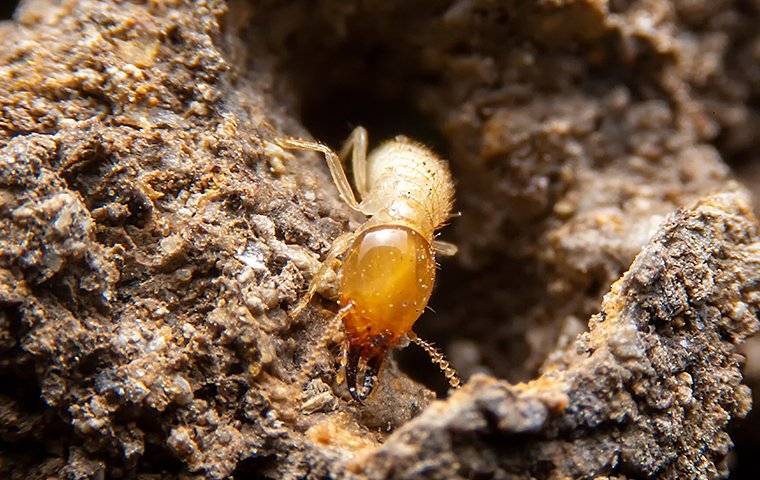 Termites are small pests that can be a big problem. They earned their nickname "the silent destroyers" for their ability to do large amounts of damage to your home before you know they are there. Because they start in areas of your home where you don't spend a lot of time, like crawlspaces and basements, you may not notice them until it is too late.
The best option for keeping these pests under control is a termite prevention plan. Here are some steps you can take to prevent termites around your home:
Eliminate moisture around your home.
Repair or replace rotted wood, fascia, or soffits.
Inspect the foundation of your home for signs of termites.
Keep an 18-inch gap between your home and organic material like mulch and soil.
Schedule yearly termite inspections.
To schedule a termite inspection or to get professional help developing a termite prevention plan, call us. We can make sure your home is free of termites and make sure you are doing everything you can to keep your home protected from these costly pests.
How To Keep Rodents Out Of Your Home In Cheyney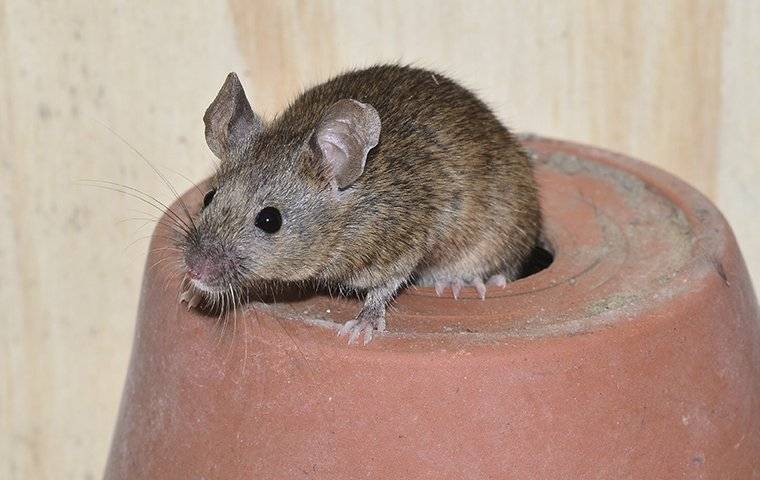 Rodents may not seem as scary as other pests. They aren't as creepy as roaches or as scary as spiders. If you see a mouse from the right angle, they actually look kind of cute. But like other pests that may look scarier, a rodent infestation can be a big problem. They can spread diseases, destroy your home, and introduce other dangerous pests like fleas and ticks.
The other issue with a rodent infestation is how quickly it can spread. Because of this, the best way to deal with a rodent issue is to keep it from happening in the first place. Here are some tips to keep rodents out of your home:
Repair or replace broken window screens.
Install door sweeps on exterior doors.
Seal any cracks and crevices around your home.
Store food in airtight containers.
Throw away trash in airtight containers.
Keep firewood at least 20 feet away from your home.
If you are dealing with an active rodent infestation or want professional rodent control help to make sure your home is safe from these annoying and dangerous pests, call us today.
Commercial Pest Control In Cheyney, PA
Building a business is hard work. You spend a lot of time making sure everything is going well, hoping that the residents of Cheyney will take notice and shop at your store or eat at your restaurant. The last thing you need derailing this hard work is a pest problem. Sadly, all it takes is one pest sighting to ruin the reputation you worked so hard to build.
That is why we offer commercial pest control that not only eliminates active infestations but prevents pests in the first place. We can service a wide variety of industries, including:
Healthcare
Warehouses
Manufacturing
Retail
Restaurants
Schools
Apartments
Many more
No matter what business you operate in Cheyney, we can develop a pest control plan to fit your needs. We will make sure your business, and its reputation, are protected from pests so you can keep customers coming through the doors.