Professional Pest Control For Coatesville, PA Properties
The diverse community of Coatesville makes for a peaceful and friendly place to live, and residents and tourists alike can take advantage of the area's many restaurants, historical sites, and entertainment venues. However, pest infestations can easily ruin this natural beauty and peace around your home or commercial business, which often requires professional Chester County pest control to address.
At Masters Touch Pest Solutions, we understand the value of keeping your home or business protected from potentially dangerous pest invaders. All of our staff, from the office staff to our pest management professionals, are area locals and know the importance of ridding your community of pests because it's our community too!
For pest control, you can trust Coatesville. To rid your property of any active infestation, reach out to our pest management professionals for a free estimate and expert advice on how to protect your property.
Home Pest Control In Coatesville, PA
Nothing is worse than trying to enjoy your time outside your Coatesville home or having a relaxing evening inside and running into insects or rodents. And in addition to creating a nuisance on your property, these pests may present serious risks in terms of health issues and structural damages.
We design our residential pest control plans at Masters Touch Pest Solutions to be comprehensive and address any pest infestation you have around the interior or exterior of your home. Our pest management professionals will work directly with you to address specific pest control concerns you may have and use perfectly tailored treatments for your property's needs.
Our residential treatment plans can keep out pests, including rodents, termites, ants, wood-destroying insects such as carpenter ants, occasional invaders, cockroaches, and spiders. Regular follow-ups help ensure that the exterior of your property remains safe from potential infestations and that you always live in a pest-free environment.
Contact us today for a free estimate of services.
Three Things Everyone In Coatesville Should Know About Cockroaches
Cockroaches are one of Coatesville's most unhygienic pests. While many individuals understand that this pest is unwanted, not many people know how bad an infestation of cockroaches can be.
Here are three essential things to know about Coatesville cockroaches:
Cockroaches are incredibly unsanitary. They walk through areas like dumpsters, sewers, and waste piles, eventually tracking the bacteria they pick up into your home. Large infestations of cockroaches can lead to serious health issues.
Cockroaches are prolific. All it takes are a few cockroaches invading your home unnoticed for a significant infestation to start underway; this is why prevention is vital in decreasing your risk of cockroach problems.
Cockroaches are hardy. This pest can hide out virtually anywhere and survive extreme conditions, making it difficult to eliminate them without professional help.
If you notice a major cockroach problem in your home, you should reach out to us at Masters Touch Pest Solutions. Our pest management professionals will work with you to safely eliminate infestations of this pest.
How Dangerous Are The Spiders In My Coatesville Home?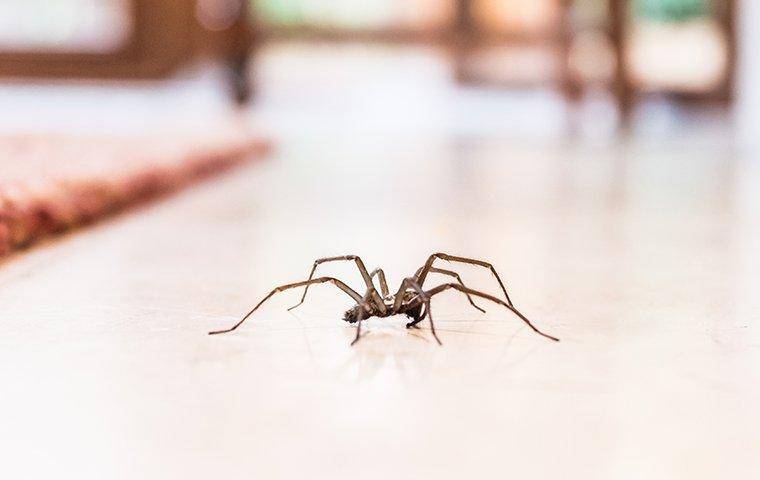 Coatesville has many different spider species, but only two – the black widow and the brown recluse – are considered medically dangerous. Other spiders may bite you, but there isn't much risk of serious complications, except a bit of pain, unless you have preexisting allergy issues.
However, spider infestations in your home can indicate underlying pest problems and be unpleasant; this is where our pest management professionals come in. We can craft treatment plans for your property that address pest prey that may be bringing in spiders and work with you to eliminate spiders hiding around your home entirely.
Take advantage of pest-free living and reach out to us for a free estimate today.
Commercial Pest Control In Coatesville, PA
A pest infestation in your Coatesville commercial property is a nightmare. It can damage your reputation with customers and employees, not to mention the risks of health complications and property damages it brings. At Masters Touch Pest Solutions, we know how important it is to keep your commercial building protected from pest invaders. Our experienced pest management professionals service restaurants and bars, office buildings, industrial properties, daycares and schools, warehouses, and apartment complexes. We work with you to ensure that every treatment is customized to your property's needs and protects your business's exterior and interior from pest invaders.
Our pest management professionals will also provide ongoing maintenance and routine control depending on your service wants and needs. Our treatment plans will be modified according to any pest issues that need to be addressed or prevented and offer expert advice helps you keep away pests year-round.
Reach out to us today for a free estimate on commercial pest control.