Professional Pest Control For Cochranville, PA Properties
Just 41 miles from Philadelphia, the small area of Cochranville, PA, is a charming place with a cozy feel. Not so cozy, however, is the fact that pests are a year-round presence here in Cochranville. If you own property here, it's important to be cognizant about your pest control needs. Whether you're looking for full pest coverage for your home or business, we are here to help. Master Touch Pest Solutions is your local source for quality residential and commercial pest control services.

Since 1991, our family-owned and operated company has been servicing homes and businesses throughout Chester County and the surrounding areas. Our company is built on three basic principles:
Quality - Providing quality service.

Integrity - Treating people fairly, and with respect.

Dependability - Doing the right thing for the customer.
With over 30 years of experience in the pest control industry, you can count on us to bring you lasting pest-free results you can feel good about. We're proud to uphold a strong reputation and customer following in southeastern Pennsylvania, and we work hard to bring our valued customers the best. Call today to learn more.
Home Pest Control In Cochranville, PA
You and your loved ones deserve to feel completely safe and protected in your Cochranville home, but household pest infestation threatens that sense of safety. We provide comprehensive home pest solutions that local homeowners can feel good about. Our residential pest control plans include:
Exterior Home Solution - For busy families looking for protection from outside issues.

Healthy Home Solution - A customer favorite for comprehensive interior and exterior service.

Tick & Mosquito Solutions - Monthly reduction services to target breeding areas around the exterior perimeter, under decks, and dark, humid areas like landscape beds.
All our service plans come with our Masters Touch service guarantee, meaning we won't stop until your household pest problem is eliminated. Get in touch with us to discuss your residential pest control needs, and we'll set up your initial inspection as soon as possible.
Mosquito & Tick Control: What Homeowners In Cochranville Ought To Know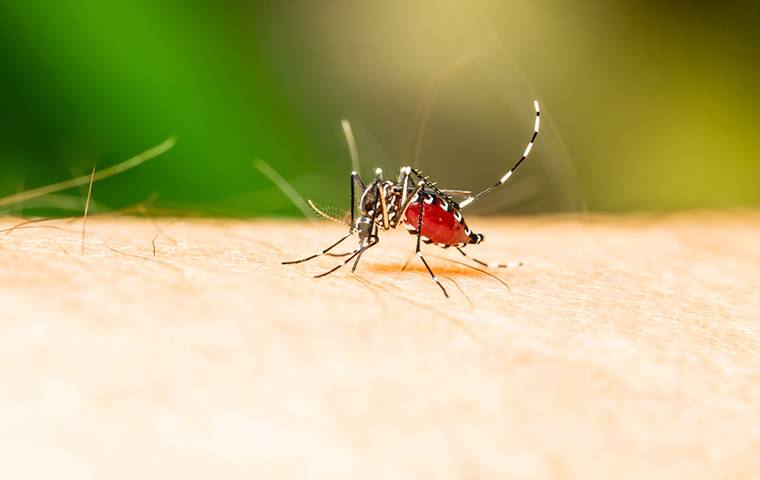 Mosquitoes and ticks are both parasitic pests that are active all year long here in Pennsylvania. These pests feed on human blood, and leave us with unpleasant bites. However, both mosquitos and ticks are vector pests, meaning they're capable of picking up and transmitting diseases between hosts.

The presence of mosquitoes and ticks around your home puts you and your loved ones at risk. When you're bitten by an infected mosquito or tick, you become exposed to a variety of vector-borne illnesses. Ticks are notorious for transmitting Lyme disease, and mosquitoes are known for their ability to transmit West Nile and Zika virus. They also expose us to malaria, chikungunya, encephalitis, and many others.

The best way to protect yourself from the dangers of mosquitoes and ticks is to call on the pest professionals. Here at Masters Touch Pest Solutions, we are highly experienced in dealing with vector pests, and we're here to give you the year-round protection you deserve. Contact us today to get started.
What To Do About Stinging Insects In Your Cochranville Yard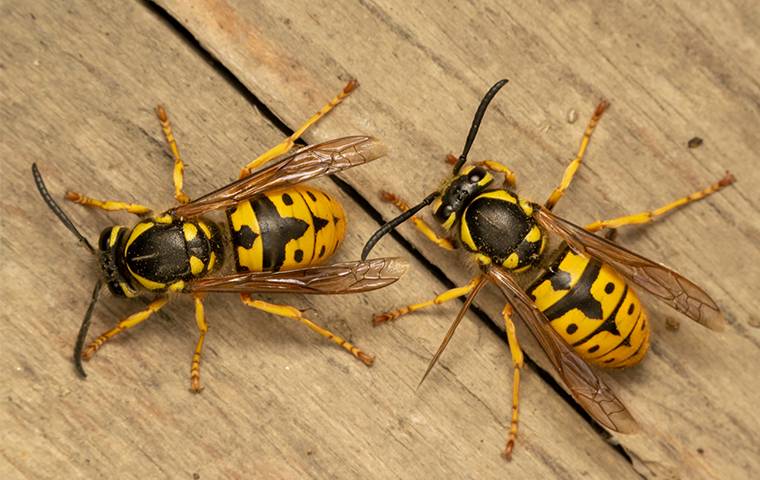 Stinging insects are a year-round threat that Cochranville property owners should be conscious of. These arthropods carry venom, and they sting when they're hunting prey, or they feel threatened. Their stings can cause severe reactions in their victims, which is why it's important to be proactive in your efforts to minimize stinging insects around your yard. Here are some tips to consider:
Apply caulk to seal cracks and crevices around the porch and eaves.

Be aware of any nesting in the shed, garage, and wall cavities.

Cover up holes in the ground with grass or cement.

Use repellent plants like wormwood, marigold, mint, basil, and geranium.
For the most effective form of stinging insect control, your best bet is to get help from the pest professionals. Masters Touch Pest Solutions provides comprehensive stinging insect control services to keep you protected throughout the year. Call today to get your free estimate.
Commercial Pest Control In Cochranville, PA
If you're looking for year-round pest protection for your Cochranville business, look no further than the team at Master Touch Pest Solutions. We are proud to provide local business owners with complete commercial pest control services that they can count on. Our commercial pest control process includes:
Complete inspection of the facility, and extensive consultation.

Review initial pest services, our proposed schedule, and any recommendations.

Customized treatment plan to manage your specific pest control needs.

Follow-up scheduled as needed, and plans can be modified as needed.

Ongoing monitoring and protection services to guard your facility, and your reputation.
We've worked with a variety of local facilities, such as apartment complexes, bars, restaurants, daycares and schools, industrial facilities, office buildings, and warehouses. Reach out today for your free, no obligation quote, and we'll get the process started right away.