Professional Pest Control For Concordville, PA Properties
Located just 20 miles southwest of Philadelphia, the community of Concordville, PA is a family-friendly place with old town charm. Living here is a real pleasure, that is, until pest activity becomes an issue. Unfortunately, Concordville home and business owners are susceptible to pest infestation, but the good news is that we're here to face it with you. If you're looking for dependable pest protection for your property, look no further than the experts at Masters Touch Pest Solutions.

We are a family-owned and operated pest control company that has been servicing properties throughout Delaware County and the surrounding areas since 1991. Our company is built on the basic principles of quality, integrity and dependability. We work hard to build trust with each and every one of our customers, and we treat your property as if it were our own. Whatever pest problem you're dealing with, we're here to help. Reach out to discuss your residential and commercial pest control needs today.
Home Pest Control In Concordville, PA
To effectively guard your Concordville home from household pest infestation, it's important to rely on the pest experts. Master Touch Pest Solutions offer residential pest solutions that are designed to meet your specific needs. Our home pest control plans include:
Exterior Home Solution
Basic protection.

25+ pests included.

Exterior spider web removal.

Exterior focus, interior coverage.
Healthy Home Solution
Superior home pest protection.

45+ pests included.

Exterior spider web removal.

Exterior focus, interior coverage.
Tick & Mosquito Solutions
Seasonal protection.

Long-term effectiveness.

Growth regulator for added control.

Backpack mister application.
Our ongoing goal is to provide "Professional Pest Control with a Personal Touch," and we promise to deliver lasting results that you and your loved ones can rely on. Reach out to learn more about our home pest control plans, and how we can protect your house from infestation. Fill out your online estimate form, and we'll get in touch with you to discuss your residential pest control needs right away.
Three Signs Your Concordville Property Needs Pro Termite Control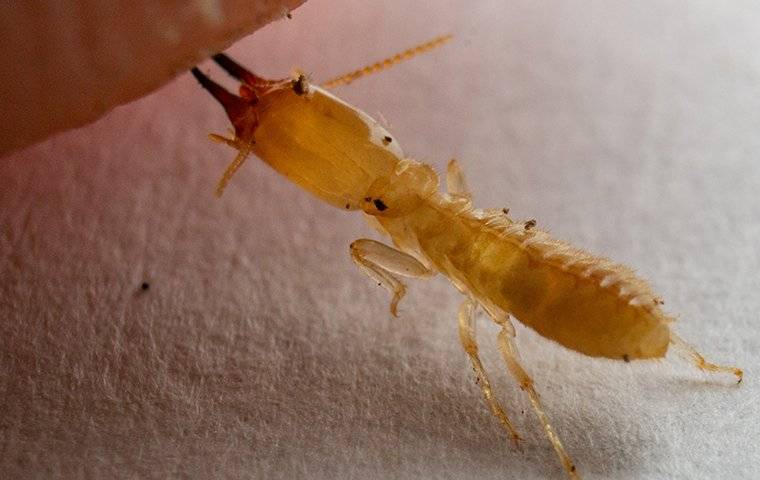 Considering how small termites are, it's surprising how much damage they can do. These wood-eating pests can ruin entire buildings, eating away and eroding the structure over time. The sooner termites are detected, the better your chances of reducing the spread of the damage. Here are three signs indicating termite activity around your Concordville property:
1. Gallery tunnels (mud tubes) in the ground leading to openings along your foundation.

2. The presence of damp, damaged, or weakened wood around your property.

3. Wings from swarmer termites discarded on the floor near doors and windows.
If you suspect signs of termite activity in and around your home or business, it's important to act fast. Call Masters Touch Pest Solutions to schedule a visit from our qualified team of pest professionals. We're here to address all of your termite control and prevention needs.
How Do I Get These Rodents Out Of My Home In Concordville?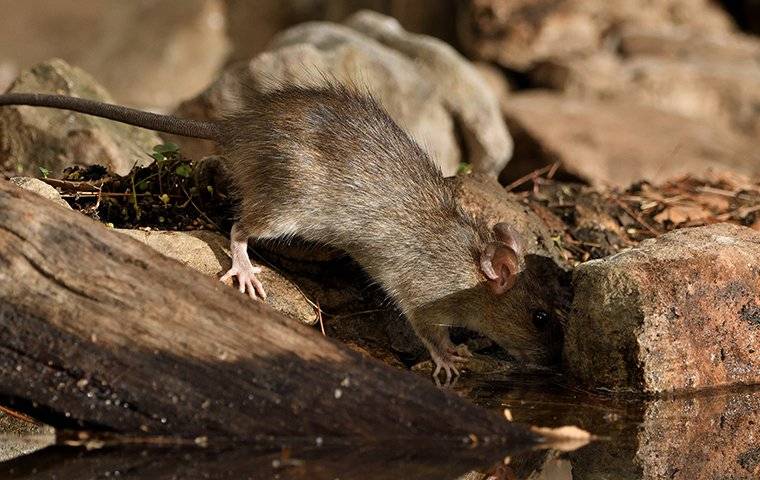 If you discover rodent activity in and around your Concordville home, it's normal to wonder if there was something you could have done to prevent it. The good news is, there are a variety of rodent prevention methods that you can implement. Consider the following tips to keep rodents out of your home:
Block off cracks and crevices, and seal up access points.

Keep your vegetation well-trimmed, and your wood kept away from the house.

Never leave food out (both human and pet), and store food in gnaw-proof containers.

Take the garbage out on a regular basis, and keep it outside in tightly sealed, lidded bins.

Wipe up spills, clean up crumbs, and eliminate clutter around the home.
For comprehensive, year-round rodent protection, your best bet is to contact the pest professionals. The team at Masters Touch Pest Solutions is experienced in the complete identification and removal of rodent activity, and we'll work with you to find the perfect solution for your rodent problem. Contact us to get started.
Commercial Pest Control In City, ST
The best way to protect your business from pest activity is to get help from your local pest professionals. Our commercial pest solutions give local businesses the ongoing pest protection they need to maintain a good reputation, and run a successful business. We've worked with a variety of different properties over the years, including apartment complexes, bars, restaurants, daycares and school, industrial facilities, office buildings, and warehouses

With over 30 years of industry experience, our team of expert technicians has served over 9,000 satisfied customers, and we're confident in our ability to bring you the pest-free results you desire. All of our services come with the Masters Touch service guarantee, meaning we'll come back for free if a pest problem returns between scheduled treatments. Get in touch with us today to learn more.