Professional Pest Control For Devon, PA Properties
Located a moderate drive away from Philadelphia, Devon has gained popularity in recent years and is considered one of the best places in Pennsylvania to live. The community in Devon offers many activities for residents, such as restaurants, coffee shops, and parks. The area offers a more rural feel that many individuals love, especially as a break from urban work life.
However, there's nothing more annoying than enjoying your yard in the evening or working late at your commercial property and encountering a significant infestation of pests; this is where you need the Chester County pest control services.
At Masters Touch Pest Solutions, we know that pest-free living is a priority for many area residents and business owners. Our local team of office staff and pest management professionals strive to provide you with top-quality pest removal services and expert pest control advice.
Reach out today to get a free estimate from our team and ensure your property stays protected year-round.
Home Pest Control In Devon, PA
The beautiful scenery of Devon has a lot to offer residents in terms of stress-free living and tranquil views, but, unfortunately, it also brings the risk of pests coming from nature and moving into your home.
Whether dealing with ants, termites, occasional invaders, spiders, rodents, cockroaches, stinging insects, or wood-destroying pests, our pest management professionals at Masters Touch Pest Solutions know precisely how to help you out.
Your residential pest control plan will start with an in-depth inspection of your home's interior and exterior, followed by discussing your pest concerns and tailoring treatment to address ongoing infestations. We also provide you with follow-up inspections, as the key to pest-free living is proactive prevention and assurance that your home doesn't have conducive conditions that will lead to a major pest issue.
Contact us today for a free estimate and treatment advice for your home.
Why Devon Homeowners Need Termite Protection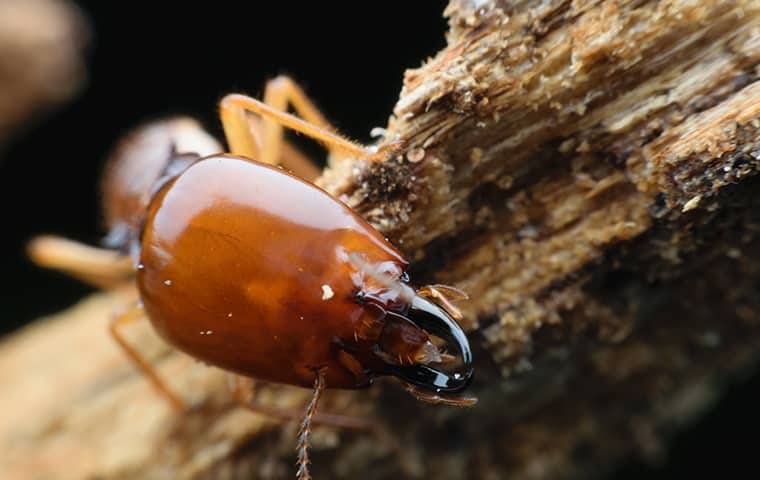 Termites can be some of the most dangerous insects to host your property because of their constant chewing and tunneling through the wood. Once this pest enters your home, it can present a severe risk of structural collapse and costly repairs as they infiltrate every wood structure in your home.
Termite protection is essential for Devon homeowners to stop infestations of this pest and avoid major destruction to their homes. In addition to receiving helpful advice from our pest management professionals at Masters Touch Pest Solutions, you can implement these termite prevention tactics:
Reduce soil to wood contact around your home's foundation to make it more difficult for termites to invade.
Address moisture issues in your yard or house that contribute to damp and damaged wood.
Store firewood and lumber far away from your home.
Keep your yard clear of debris, the grass trimmed low, and any holes filled in.
And remember, if you have an active termite infestation on your property, contact our pest management professionals today – the faster you treat termites, the sooner you can return your home to a peaceful, pest-free area.
All You Need To Know About Dangerous Ants Around Devon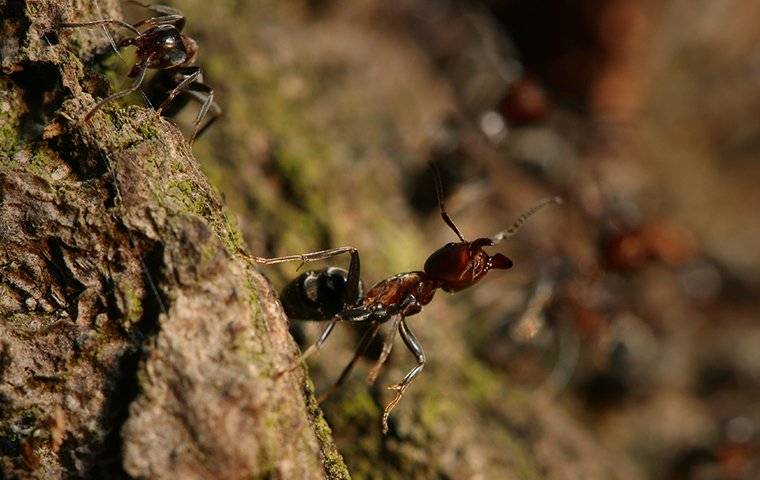 There are several different types of ants in the Devon area, but only a few are dangerous, such as the carpenter ant, odorous house ant, pavement ant, and acrobat ant. Each pest type may track bacteria into your home, but the carpenter ant is known for destroying wooden structures. Plus, there is always the risk of bites from ant invaders.
When it comes to eliminating dangerous ants around your property, our pest management professionals have covered you. The skills of our staff are much more effective in eradicating infestations and protecting your property than if you were to undertake this process by yourself or trust in DIY removal methods.
Contact us today for a free estimate on dangerous ant treatment and removal.
Commercial Pest Control In Devon, PA
At Masters Touch Pest Solutions, we understand that your commercial business needs to run smoothly without pest interference if you meet certain customer and employee expectations. Our pest management professionals are highly skilled at serving all commercial property in the Devon area, including restaurants and bars, daycares and schools, industrial buildings and warehouses, office buildings, and apartment complexes.
Any commercial pest control plan that we implement will be carefully curated to your property's needs and will consider your specific pest issues or concerns. Regular maintenance follow-ups ensure your property stays protected and allow our pest management professionals to modify your treatment plan as needed – all of these steps will keep your commercial property safeguarded against pests year-round.
Reach out for a free estimate of services today.