Professional Pest Control For Elverson, PA Properties
In a place like Elverson, it can be very difficult to keep pests off of your property. However, failure to do so could lead to dangerous health conditions, property damage, over time, and unnecessary stress. Home and business owners of Elverson, you're not alone. At Masters Touch Pest Solutions, you get the personal touch of a locally owned and operated pest control company combined with the professional expertise of a pest control company that is rooted in greatness. You can find more about how we're rooted in pest control royalty on our About-Us Page, but here's a quick synopsis of our track record.
With Masters Touch Pest Solutions, you'll get all of the following benefits and more.
Over 30 years of pest control experience
Innovative pest management practices
Award-winning customer service
100% pest-free guarantee
Pest control is in our roots and customer service is in our blood. Give us a call to experience the Masters Touch Pest Solutions difference.
Home Pest Control In Elverson, PA
As a homeowner in Elverson, it's important to keep pests off of your property for a variety of reasons. When pests threaten your family's health and your property value at the same time, you can't afford to rely on the inconsistent results of DIY pest control methods.
Instead, you need the guaranteed results of Masters Touch Pest Solutions. When innovative pest control products combine with friendly, experienced pest control technicians committed to nothing less than your complete satisfaction, the result is peace of mind on your Elverson property. Give us a call today to schedule an appointment.
Rodent Control: How Can I Get These Rodents Out Of My Elverson Home?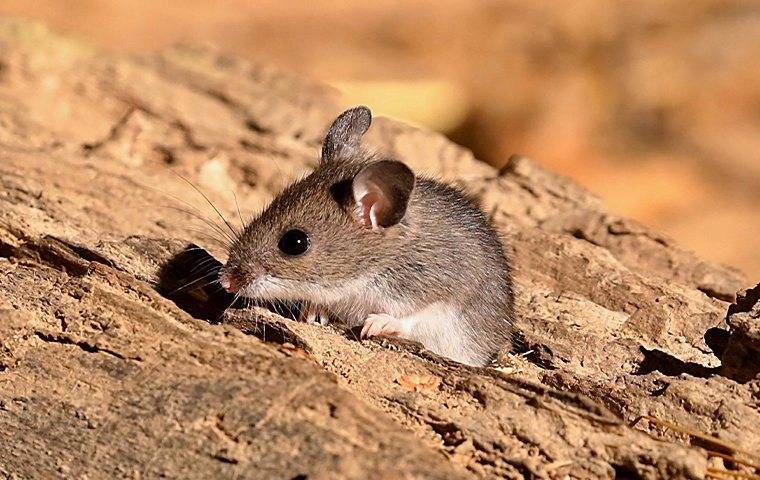 Rodent problems are some of the most frustrating in the pest world. These invaders, such as mice, rats, squirrels, and others, have flexible bodies along with sharp teeth that allow them to squeeze or chew their way through small openings in structures. That's why rodents can be so difficult to keep out. Once they're in, they can reproduce rapidly within your walls and chew through structures and stored items.
Unfortunately, getting rodents out of your home is an urgent matter, as they can spread dangerous bacteria throughout your home. Due to their rapid rate of reproduction, rodents will usually outpace your attempts at DIY rodent control, so don't waste your time or money on store-bought traps, poison, or home remedies.
Instead, get the guaranteed protection that comes with the services of our Masters Touch Pest Solutions expert technicians. With innovative trapping and monitoring systems, along with attentive customer service, we can ensure that your home is protected from the rodents that threaten the Elverson area. Give us a call today to set up an appointment and find out exactly how robust your rodent infestation is.
Six Signs Your Business In Elverson Has A Termite Problem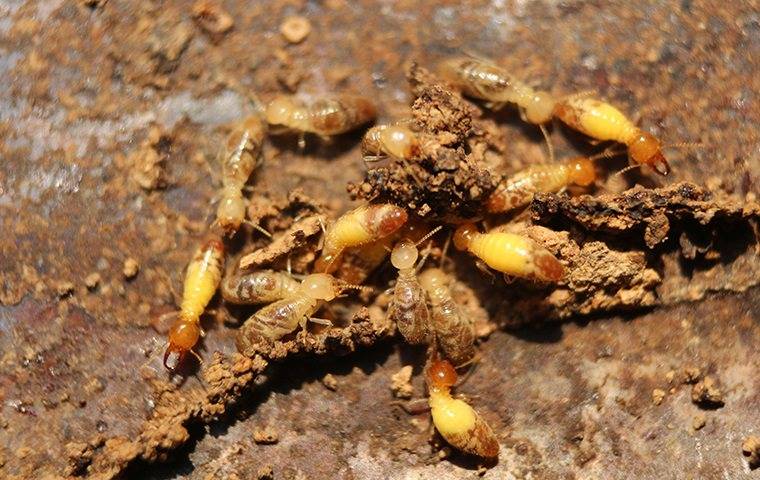 In a place like Elverson, you can never have too much protection from termites. These wood-eating pests are highly attracted to moisture-damaged wood. They'll chew on the wooden portions of your business facility and do significant damage to your property, over time. Unfortunately, even if you manage the moisture problems on the property by replacing moisture-damaged wood, using a dehumidifier in your crawl spaces, and maintaining the lawn properly, you could easily incur a termite infestation.
When termites invade your business, they'll invade from the ground up and hide within the walls as they gnaw on your structure 24 hours per day, seven days per week. Even though termites take about 18 months or more to do significant damage to a property, they'll remain hidden for far longer than that. That's why spotting a termite infestation is so essential to protecting your property. Here are the top six signs of a termite invasion on your property:
Visible damage to exposed wood
Mud tubes on foundation walls
Clicking noises within walls
Shed wings of termite swarmers
Tightening around doors and windows
Swarmers buzzing around outside (or found inside)
If you notice any of these signs, it's incredibly important that you call in professional help. There's nothing you can do on your own to eradicate an entire termite infestation. With the help of a Masters Touch Pest Solutions service technician, you can create a termite-free business that protects your investment, your hard work, and your future. Give us a call at the first sign of termite damage or if you would like to proactively protect your business from these destructive pests.
Commercial Pest Control In Elverson, PA
When pests threaten your Elverson commercial facility, they can bring a lot more problems than you may think. From threatening your inventory to putting the health of your customers, employees, and reputation at risk, the variety of local pests that love to invade Elverson commercial facilities can cost you in more ways than one.
That's why Masters Touch Pest Solutions provides the kind of pest control solutions that we would use for our own facilities. Our industry-leading pest products administered by our highly trained service technicians on a monthly basis can guarantee you a pest-free property. Don't settle for anything less than the very best in pest control. Give us a call today to schedule your appointment.