Trustworthy Pest Solutions In Exton, Pennsylvania
Pests are a major problem for home and business owners throughout the United States. And here in Exton is no exception. Pests of all shapes and sizes thrive in our area and are always searching for ways to invade your commercial or residential property. The key to defending your Exton property from pests is ongoing pest control services from Masters Touch Pest Solutions.
With over 25 years of experience in the pest control industry, we have what it takes to identify your pest problems and get rid of them in no time at all. Don't wait for pests to invade your property and threaten your peace of mind. Instead, contact Masters Touch Pest Solutions to get started on your journey to a pest-free future.
Home Pest Control In Exton, PA
Owning a home comes with many responsibilities. And one of those responsibilities is protecting your Exton home and family from harm. Unfortunately, Exton is home to a wide variety of pests that have no problem invading your residential property. In order to keep your property free of dangerous and destructive pests, don't hesitate to reach out to the professionals here at Masters Touch Pest Solutions. We are committed to helping homeowners solve their pest problems year-round. Our home pest control solutions are affordable, easy, and effective, which means you can rely on us to get the job done right. Give a call to Masters Touch Pest Solutions today for more details about all of our residential pest control options.
Exton's Guide To Pro Mosquito & Tick Prevention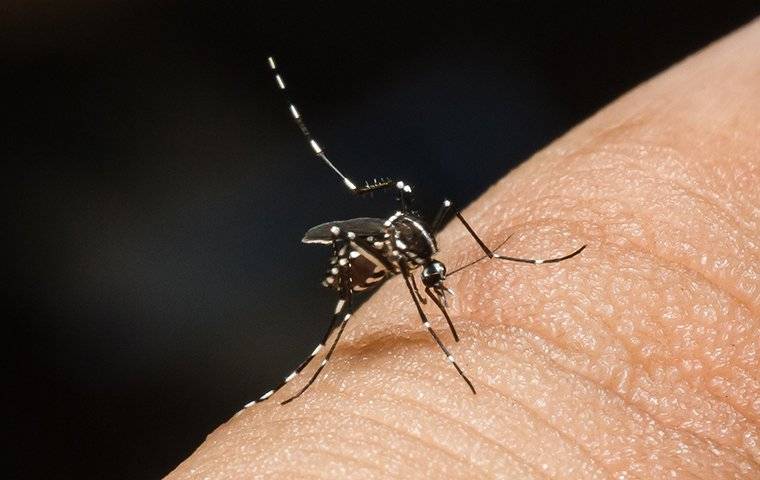 Mosquitoes and ticks are both common pests that feed on the blood of humans and animals. These irritating pests are known for ruining outdoor events with their presence and spreading a variety of dangerous diseases.
Mosquitoes are capable of spreading malaria, West Nile virus, and yellow fever. Ticks are responsible for spreading Rocky Mountain spotted fever, babesiosis, and Lyme disease.
To avoid dealing with mosquitoes and ticks around your Exton property, keep the following mosquito and tick prevention tips in mind:
Eliminate sources of standing water.

Clear piles of leaves, sticks, and brush away from your lawn.

Remove debris from your gutters to prevent water from building up.

Keep your grass trimmed short and cut thick foliage away from your property.

Check your pets for ticks after spending time outdoors.

Create a three-foot barrier of gravel or woodchips between your lawn and wooded areas.

Contact the professionals for help.
At Masters Touch Pest Solutions, we provide high-quality mosquito and tick control options for Pennsylvania residents. Our treatments will reduce mosquito and tick populations around your property throughout the seasons they are most active.
Get in touch with Masters Touch Pest Solutions to learn more about our mosquito and tick control services.
Five Occasional Invaders Of Exton Homes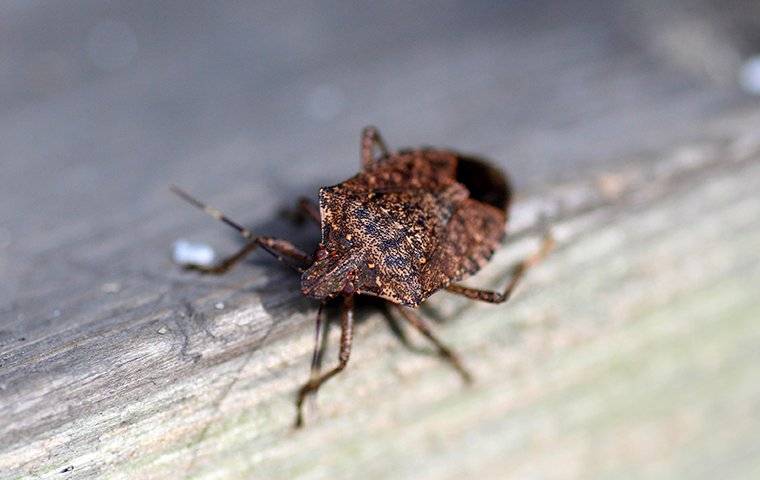 Occasional invaders are pests that invade residential and commercial properties sporadically throughout the year. In most situations, occasional invaders only invade Exton homes and businesses when outdoor conditions become unfavorable.
The most common species of occasional invaders here in Exton are stink bugs, silverfish, earwigs, ladybugs, and centipedes:
1. The most common species of stink bugs found in the United States are brown marmorated stink bugs. They have shield-shaped bodies and are brownish-gray in color.

2. Silverfish are small insects with teardrop-shaped bodies covered in silver-colored scales. They get their name from their fish-like movements and silver color.

3. Ladybugs have oval, dome-shaped bodies and are usually red to orange in color. They may have black spots, stripes, or no markings at all, depending on their species.

4. Earwigs have long, flat bodies with large pincers extending from their abdomens. Despite the common myths surrounding them, earwigs don't sting and are not dangerous pests.

5. Centipedes have long, segmented bodies, with each body segment having a pair of legs. They are usually yellowish to dark brown and have venomous bites used to paralyze their prey.
If occasional invaders are getting into your Exton home, the professionals at Masters Touch Pest Solutions can help. Give us a call today to find out which of our residential pest control plans is right for you.
Commercial Pest Control In Exton, PA
When customers enter your business, the last thing they want to see is rodents or insects crawling around in your commercial facility. Pest infestations drive away your customers, damage your property, and cause a significant loss of revenue. The best way to ensure your Exton business remains free of pests throughout every season is to partner with the skilled pest management professionals here at Masters Touch Pest Solutions.
We have the experience and pest-knowledge necessary to protect your business from all kinds of common pests. Don't wait for pests to invade your Exton commercial property and get in the way of your success. Instead, turn to Masters Touch Pest Solutions for ongoing commercial pest control services you can trust.