Professional Pest Control For Glen Mills, PA Properties
Glen Mills is a community that cares about doing things the right way. When you call service for your home or business, you don't want to be connected to a call center hundreds of miles away. You want someone local who knows the problems in your area. That's why you can always count on Masters Touch Pest Solutions for all of your residential and commercial pest control needs.
Locally owned and operated, Masters Touch Pest Solutions has been offering quality pest control solutions to Glen Mills and the surrounding areas since 1991. We know what's happening around where you live because we live here, too. If you're worried about pests infesting your Glen Mills home or business, you can count the pest management professionals here at Master Touch Pest Solutions to be there to help.
Home Pest Control In Glen Mills, PA
Here at Masters Touch Pest Solutions, we know that no two homes are exactly the same. Neither are any two pest infestations. That's why all of our residential pest control services begin with a thorough inspection of your property, inside and out. So that we can identify every pest issue that you might have. This includes inspecting basements, closets, kitchens, attics, garages, and exteriors for any conducive conditions or signs of pest activity.
Following the thorough inspection, we will set to treating the specific problems your home is facing. This includes solving all current pest issues and taking preventative steps to better protect your home from future infestations. To learn more about our home pest control plans, call Masters Touch Pest Solutions today.
Rodent Control: Three Ways To Get Rid Of Rodents In Glen Mills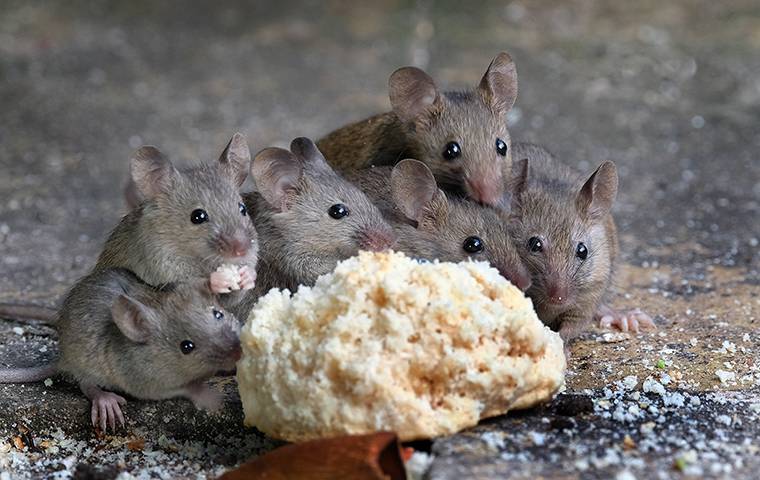 Rodents are common home and business invaders here in Glen Mills. When they invade, they bring disease, destruction, and other pests with them. As such, you should take every step you can to keep rodents from getting into your home or business. To do so, you need to remove all factors that attract them inside and seal off potential entry points. This includes:
1. Practice proper food storage by storing food in airtight containers or the fridge, promptly wiping up spills, and not stacking dirty dishes in the sink.

2. Practice proper trash storage by taking out the trash before it overflows and storing your trash in bins with tight-fitting lids.

3. Seal off potential entry points by installing door sweeps under exterior doors; filling in cracks in your foundation with caulk; and sealing all holes around vents, pipes, and utility lines.
Even with the proper precautions in place, you still might end up dealing with a rodent infestation on your Glen Mills property. If such is the case, contact the professionals here at Masters Touch Pest Solutions to find a rodent control option that works for you.
Here's Why DIY Spider Elimination Doesn't Work For Glen Mills Residents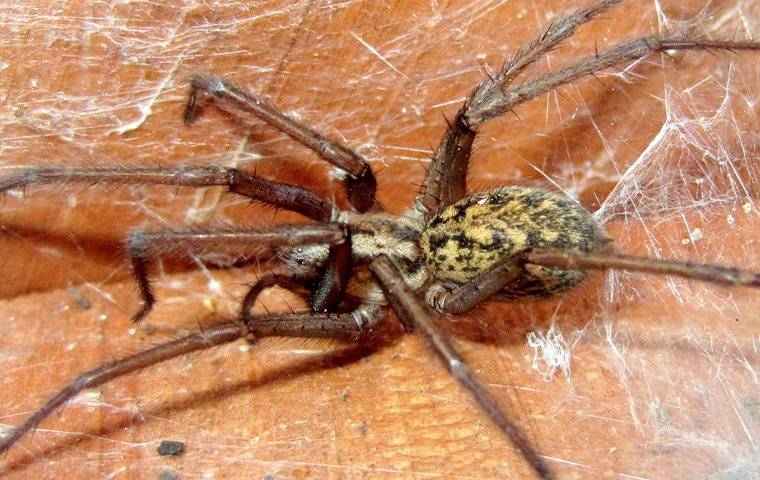 Spiders are an unwelcome sight in any home or business. While most are harmless, some spider species are considered dangerous. Therefore, keeping spiders out of your Glen Mills home or business is important. However, doing so on your own is no easy task.
The reason it's so hard to keep spiders out of your property is that spiders don't usually come alone. Spiders enter homes or businesses because there are other pests inside, upon which they can feed. Therefore, the presence of spiders on your property means larger pest issues.
Even if you deal with every spider you come across, they'll just keep coming. You need to address the root problem. You need professional pest control.
When you need professional pest control, you need Masters Touch Pest Solutions. Give us a call today to find a spider control solution that works for you and your property.
Commercial Pest Control In Glen Mills, PA
At Masters Touch Pest Solutions, we know all the challenges you face while running a business. That's why we've designed commercial pest control solutions to fit your needs. You have enough to worry about in a given day, why not leave the pests up to us?
We begin by speaking with you about any current pest issues you may be facing and to get a better understanding of what you want. We will then inspect the interior and exterior of the establishment for conducive conditions, damage, or other signs of pest activity. Based on our findings, we will treat all affected areas in a manner that is effective, yet safe. We will then provide preventative services to ensure your business stays pest-free.
The commercial pest control solutions that we offer include all general pests, as well as mice and rat control. Ongoing service can be customized to your businesses' needs. Keep your business protected from pests by partnering with Masters Touch Pest Solutions today.