Expert Pest Solutions For Honey Brook, PA Properties
About an hour west of Philadelphia is the small town of Honey Brook, Pennsylvania. Honey Brook is a mix of families and young professionals, who all enjoy the high-quality public schools and small-town environment. Honey Brook is the type of town where you get to know your neighbors, and everyone is friendly, the type of tight-knit community that people seek out when they want a peaceful home away from the craziness of big city life.
But whether it's a big city or a small town like Honey Brook, pests can be a problem. That is where we can help. At Masters Touch Pest Solutions, we can handle all your pest control needs. We are a family-owned and -operated business with over 25 years of pest control experience in southeastern PA. For all your pest control needs in Honey Brook, PA, call us today.
Home Pest Control In Honey Brook, PA
Your home is your castle. It's your place of peace, and nothing can ruin this feeling of peace faster than having a pest infestation in your home. We know that every situation is different, which is why we provide a variety of residential pest control options to fit your home and your budget.
Once we have figured out what your pest pressures are, we will build a tailored solution to treat your property. We will work to discover why these pests are a problem and develop the best treatment plan to handle the situation and keep it from returning. No matter what kind of pests are causing you problems, we can handle them. Call us today to get your pest problems under control.
What Is The Best Mosquito & Tick Control Method In Honey Brook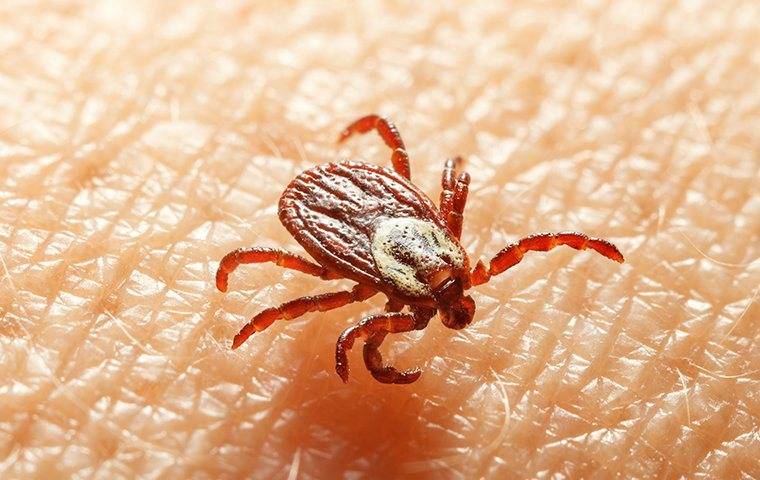 At Masters Touch Pest Solutions, we want you to be able to spend time in your own backyard.
We also know that mosquitoes and ticks can prevent this from happening. If you have a mosquito or tick problem in your yard, we can help.
We keep mosquitoes and ticks away from your property using the following process:
We inspect your property and identify problem areas.

We make recommendations on how to make your lawn less appealing to mosquitoes and ticks.

We use larvicide in breeding areas and insecticides where full-grown pests land.

We continue to provide monthly treatment during the mosquito and tick active season.
Our treatment plan for ticks and mosquitoes can get you back to enjoying time in your backyard without worrying about bites and stings.
Five Easy To Spot Signs Your Honey Brook Home Has A Rodent Problem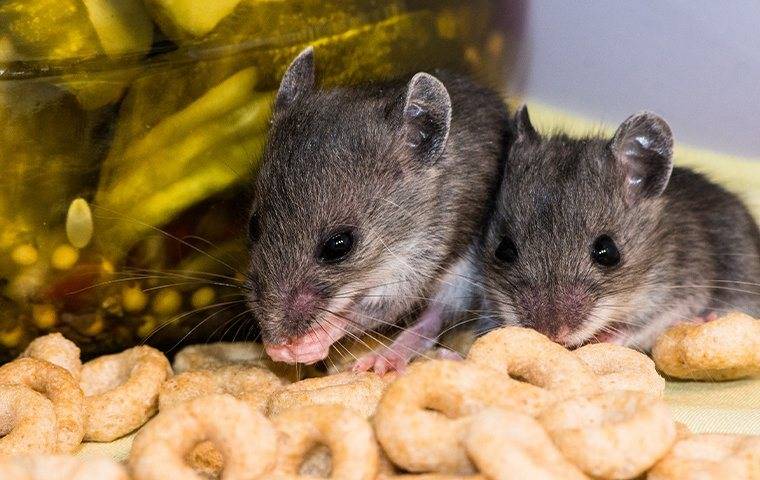 Rodents in your home are no joke. While they may look cute and fuzzy, rodents can be a serious health hazard, as well as destroying pipes and electrical wires, putting you at risk for floods and fires. If you are concerned about rodents in your home, be on lookout for these five easy-to-spot signs of rodents in your home:
1. Gnaw marks: Gnaw marks come from rodents' constant need to chew. You may notice lighter-colored areas on wood or a sawdust-like substance around baseboards, doors, and window frames

2. Droppings: These small dark pellets are usually found where food is stored, including cabinets and pantries.

3. Rub marks: Streaks or grease marks along your baseboards are a telltale sign of rodents. These marks are left as rodents follow a trail between their nest and their food sources.

4. Strange noises: Scurrying noises from inside your walls or in your attic could be made by rodents who have sought shelter in your home. These noises will likely increase at night.

5. Nests: Rodent nests are made of whatever they can find. This usually includes paper, clothing, packing material, or insulation. If you find these items in scattered in abnormal places, you may have rodents.
If you think you have a rodent problem, contact us immediately for our rodent control services. We can remove any rodents that are living in your home and help you develop a plan to keep them from coming back.
Commercial Pest Control In Honey Brook, PA
You work long hours to keep your business up and running. You balance the books, make sure your employees are well trained, keep inventory up-to-date, and many other day-to-day tasks. What you probably don't think about is pest control. Commercial pest control is important for any business, because nothing can ruin your business's reputation faster than a pest infestation.
All it takes is one bug, one time, and one review online to cost your business customers and money. We want to prevent this from happening. We know that each business is different, and we take pride in building individual treatment plans for individual businesses. Here are just some of the examples of the industries we work with:
Healthcare facilities

Hotels

Warehouses

Offices

Restaurants

Retail stores

Schools

Apartment buildings
Whatever your business, we can keep it pest-free, so the only thing you have to worry about is running your business.