Professional Pest Control For Kennett Square, PA Properties
Considered a suburb of both Philadelphia, PA and Wilmington, DE, Kennett Square is most popularly known for its reputation as the mushroom capital of the world. Farming in the area produces over 500 million pounds of mushroom annually, about half of the United States' total mushroom crop. Add a rich community full of restaurants, entertainment activities, and tourist attractions, and you get a highly desirable place to live.
Unfortunately for the residents of Kennett Square, this also means that pests find the area desirable and are prone to invading homes and businesses. Understandably this can cause significant issues and damage and destruction of your property if you don't address your pest issues as soon as possible.
At Masters Touch Pest Solutions, we strive to provide Chester County pest control that is efficient, high quality, and entirely stress-free for the residents of Kennett Square. Contact us today for a free estimate and get your property protected from nuisance pest invaders.
Home Pest Control In Kennett Square, PA
Your home should be a place for relaxation and peace, somewhere you can enjoy your yard on a warm summer evening or cozy up inside on a winter's afternoon. However, pest issues can greatly interfere with your enjoyment of your home and property and may even bring serious risks such as damages, destruction, and the potential for illness. Notable pest invaders in Kennett Square homes include rodents, ants, termites, spiders, cockroaches, and stinging insects.
At Masters Touch Pest Solutions, our residential pest management professionals are local to the area and understand how important protecting your home from pests is. We will work with you to discuss your pest concerns before performing an in-depth inspection of the interior and exterior of your home. Once we have identified potential pest issues, our management professionals will implement treatment and protection plans that ensure your home benefits from pest-free living year-round.
How Kennett Square Homeowners Can Protect Themselves From Termites In 2022
Termites are a nightmare to deal with once they get inside your home. To stop this pest from creating havoc and damage on your property, follow our expert prevention tips below:
Reduce soil to wood contact around the foundation of your home
Store all lumber and firewood at least ten feet away from your home, and be sure to elevate it
Remove debris such as fallen branches and tree stumps from your yard
Address moisture issues and leaks that may create damaged wood around your home
Seal up cracks around your home windows, doors, and foundation that termites may use to get inside
Repair and finish damaged wood where possible to keep termites from invading it
And remember, active infestations of termites should always be dealt with by a professional to stop significant damage from occurring. Our pest management professionals will be sure to work closely with you and address your termite removal needs so that you can claim your property back from this pest.
Reach out today to learn more.
Why And How Rodents Invade Kennett Square Residences In Winter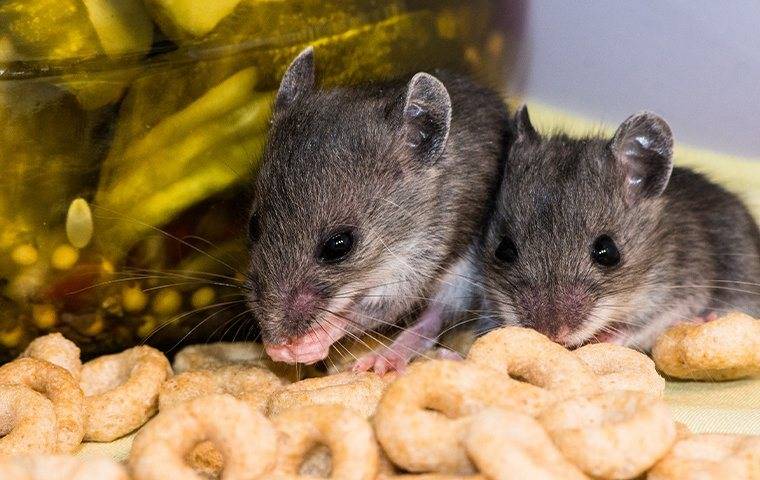 Rodents are some of the most annoying pest invaders in your Kennett Square residences, thanks to their destructive presence and tendency to live in hard-to-treat areas. In the winter, rodents are ubiquitous as they look for warm and secluded places to shelter.
If you notice rodents invading your home during the colder months, you should be checking for cracks and gaps around your windows, doors, foundation, crawl space areas, or roof. These are all areas that rodents favor when invading your home – sealing them up can help prevent rodent infestations and keep away this heat-seeking pest.
For help identifying major rodent entry points, reach out to our pest management professionals at Masters Touch Pest Solutions for more information.
Commercial Pest Control In Kennett Square, PA
As any commercial property owner in Kennett Square may know, keeping away pests invasions is essential to your business's continued success. Not only are pests unhygienic and may damage your property, but also because pest sightings around your commercial property can cause a major loss of reputation among customers and staff.
Our pest management professionals at Masters Touch Pest Solutions understand how important it is to keep your commercial property protected. We service all manner of businesses in the Kennett Square area, including restaurants and bars, industrial buildings, warehouses, apartment complexes, office buildings, and schools and daycares.
We will work with you to address specific pest concerns, eliminate any active infestations, and maintain regular protection for your property so that pests stay away, no matter what. Ongoing and follow-up services can also help modify your plan for new or reoccurring pest concerns.
Contact us today for a free estimate.