Professional Pest Control For Media, PA Properties
When pests threaten your Media home or business, it's never too soon to call on the pros. With danger and destruction at every turn, keeping pests off of your Media property is incredibly important to protecting your health and your property value. So who can you turn to that has everything you need to protect what's most important to you?
At Masters Touch Pest Solutions, we provide the kind of protection you need when the stakes are high, and we back that protection up with a proven track record:
A pest control pedigree second to none
Award-winning service technicians
Friendly, local customer service staff
Over 30 years of pest control experience
Locally owned and operated
100% customer satisfaction guarantee
If you want to experience what pest control feels like when it combines innovative solutions, experienced pest technicians, and friendly customer service, give us a call today.
Home Pest Control In Media, PA
In a place like Media, there are a variety of pests that well threaten your property value and your health. Rodents, roaches, termites, carpenter ants, and more will spread dangerous bacteria around your house or cause expensive damage to your property, over time.
When your home and family are at risk, you can't leave anything to chance. Don't settle for anything less than a 100% satisfaction guarantee provided by the pest control pros with over 30 years of industry and area experience. Give us a call today to schedule an appointment with one of our award-winning technicians.
How To Identify & Control Termites In Media, Pennsylvania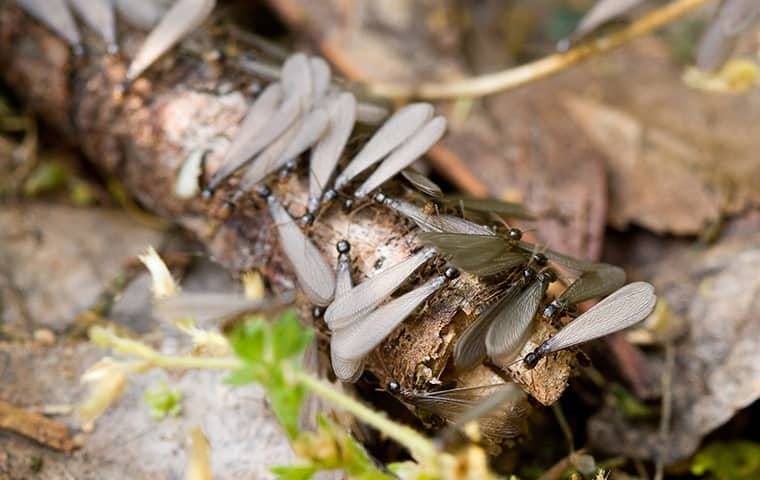 When termites invade your Media property, they'll chew on the wooden portions of your home, hidden from human view. Even though termites aren't the fastest working of nature's destructive forces, they very difficult to spot. The following are signs of termite activity that you might be able to spot on your own:
Shed wings of termite swarmers
Mud tubes on foundation walls
Tightening around doors and windows
Clicking noises within the walls
If you do spot these signs, remember that it takes expert help to eradicate an existing termite infestation completely. Store-bought remedies typically just have an effect on a small fraction of the infestation, leaving your home at further risk of expensive damage.
If you want guaranteed termite protection and eradication, look no further than the professional termite technicians at Masters Touch Pest Solutions. With industry-leading termite eradication and prevention solutions, we can promise you a termite-free property, and we back that promise up with over 30 years of professional know-how. Give us a call today to schedule a termite inspection with one of our award-winning service technicians.
Which Occasional Invaders Are Harmful To Media Residents?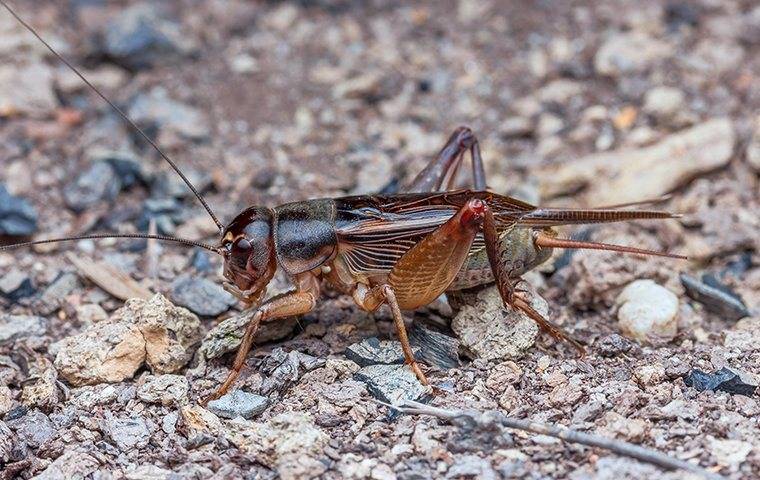 In a place like Media, pests like rodents, roaches, ants, stinging insects, and more have been known to lead to severe health risks if allowed to linger on your Media property. Roaches, rodents, and ants, for instance, can spread dangerous bacteria to your meal-preparation and eating areas, sometimes leading to salmonella, E. coli, and other dangerous diseases. Many rodents also carry and transmit rabies or intrusive, dangerous parasites to your property, parasites such as mites, lice, fleas, and ticks.
The other problem with all of these pests is how easily they can get into your home. Rodents have flexible bodies and sharp teeth to chew and squeeze through the side of nearly any structure, if they are determined enough. Roaches are extremely flexible, and ants are small and resourceful.
Instead of wasting your time on dangerous or ineffective traps, sprays, and home remedies, get the professional assurances you need when your family is at risk. Our Masters Touch Pest Solutions residential pest technicians have the experience and the knowledge to create a customizable plan to protect your property from local pests that give you problems. Give us a call today to take your first step toward a pest-free Media property, guaranteed.
Commercial Pest Control In Media, PA
As a business owner in the Media area, you can't put a price on pest protection assurances. If a customer witnesses a pest problem in your facility, it may be only a matter of time before hundreds of potential customers see it or hear about it on social media. Plus, pest issues can lead to unsafe working conditions and failed health inspections.
When your hard work and investment are on the line, it's imperative that you never settle for anything less than the most effective and proven pest control solutions in the Media area. You can't beat a 100% satisfaction guarantee when it comes to protecting your livelihood. Give us a call today to schedule an appointment with one of our commercial pest control experts.