Professional Pest Control For Modena, PA Properties
The small town of Modena sits within Chester County and is home to beautiful pockets of nature along with residences and places of business. Despite its small population, pest problems are still fairly common, making professional pest control services necessary at times.
Our team is committed to keeping you pest-free no matter what pest problems you're facing. Since 1991, we've been the go-to pest control company in the state of Pennsylvania thanks to our ability to provide a customized solution that gets the job done the first time.
Call our team at Masters Touch Pest Solutions today to explore your pest control options if you're ready to live pest-free again.
Home Pest Control In Modena, PA
You expect to feel at ease, safe, and happy to be there when you get home. However, when pests invade, you're often left feeling like you'd rather be anywhere else. Don't let this be your reality by investing in residential pest control services.
With over 25 years of experience, our team is prepared to deliver the home pest control solutions you deserve to get the guaranteed results you need. Every member of our team is committed to providing pest control that's effective, dependable, and honest.
No matter what pest problems you're facing, we have a pest control plan that suits your needs. Our team combats active infestations and provides preventative measures, so call Masters Touch Pest Solutions today to get started.
Answering Modena's Most Commonly Asked Tick Questions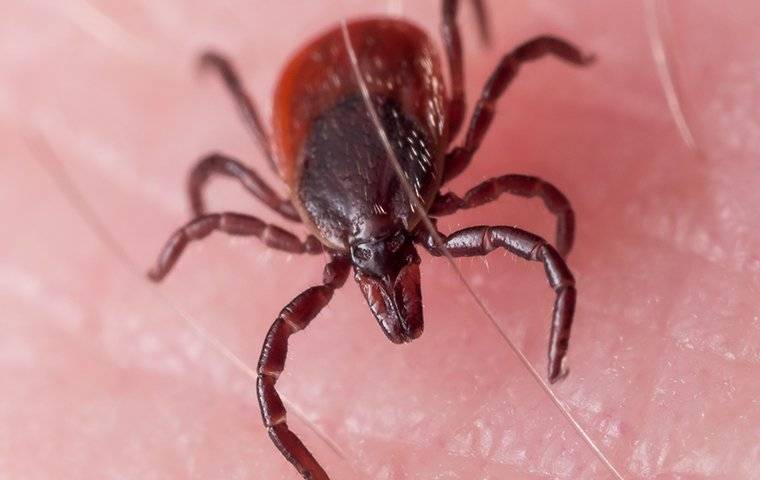 Ticks can inspire instant dread in most people due to their feeding habits and potential to transmit diseases. However, not much is known about ticks, which is why we're taking the time to answer your commonly asked questions:
Where do ticks live?: In the wild, ticks live in heavily wooded areas, but they're also perfectly comfortable in your backyard. Pay close attention to areas with tall grass, loose leaf piles, debris, or firewood.
Can ticks kill you?: Ticks don't kill people directly. Instead, they transmit diseases. With prompt treatment, even diseases like Lyme disease can result in minimal impact on overall health. However, delays in treatment or more serious illnesses like Rocky Mountain Spotted Fever can result in complications or potentially death.
What does a tick bite look like?: In many cases, you'll see the tick itself either latched onto or burrowed under your skin. In the case of Lyme Disease, you may notice an expanding "bulls-eye" rash. If you notice symptoms along with the bite, it's always best to consult with a doctor.
The best way to prevent tick infestations is with professional tick control services. Our team has the equipment and expertise needed to safely and effectively eliminate ticks from your property so that you can enjoy your own yard risk-free.
If you suspect a tick infestation, contact Masters Touch Pest Solutions today for an initial inspection and take back control of your property.
What To Do About Roof Rats On Your Modena Property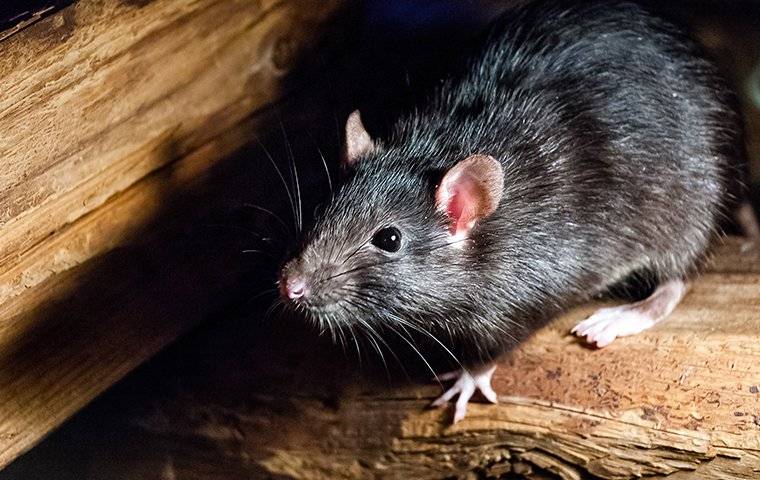 Roof rats are members of the rodent family, which means, like other rodents, they cause property damage, transmit diseases, and even bring other pests like fleas and ticks with them. Fortunately, there are some things you can do about this pest, such as:
Remove Outside Pet Food: Rats are happy to steal your pet's food if left outside unattended.
Seal Entry Points: If they can't get inside, you don't have to worry about an infestation.
Trim Branches: Rats use the branches to access the roof of your house.
Maintain Cleanliness: This is necessary both inside and outside your house. The less garbage, clutter, and debris they can get into, the better protected your property.
Professional Assistance: If you want the best chances possible, consider investing in professional rodent control.

If you suspect or want to protect against a roof rat infestation proactively, then call us at Masters Touch Pest Solutions to discuss your rodent control options today. We'll develop a plan that works for you.
Commercial Pest Control In Modena, PA
A business that runs smoothly is exactly what's needed to be successful. With a pest infestation, things break, customers are unhappy, and you're forced to shut your doors in extreme cases. With ongoing commercial pest control, those problems don't need to happen to your business.
When you partner with us, you get a team that's dedicated to stopping your pest infestation in its tracks so you can focus on what matters most. More importantly, we work quickly to keep active infestations from growing, so the problem is resolved in no time.
Call Masters Touch Pest Solutions today to start your commercial pest control service plan and take back control of your business.