Professional Pest Control For Mont Clare, PA Properties
Overlooking the Schuylkill River, the village of Mont Clare is an ideal place for families and individuals. While the area is home to a small assortment of local businesses, it also boasts a quick trip to both King of Prussia and Philadelphia, so that its residents can have a suburban daily life with premium city access. This area is home to four distinct seasons, with a mild fall and spring, a chilly and snowy winter, as well as a warm and humid summer. This means that pests can have many opportunities to make their way onto your property. But that doesn't have to be the case.
For 30 years, Masters Touch Pest Solutions has been bringing homeowners and businesses of the greater Philadelphia area the highest quality pest control solutions. We were founded on the premise of family values, which is why we always strive to treat our clients with honesty in addition to providing them with the best services. Contact us today to receive your free quote and start keeping pests off of your property.
Home Pest Control In Mont Clare, PA
At Masters Touch Pest Solutions, we were built on the importance of family values, which is why 30 years later, we still treat every client as if they were our own family. That's why we offer homeowners plans to guarantee their protection 365 days a year, in addition to treatments for pest-specific problems that you might be facing. We believe that effective pest control doesn't have to be harmful for your or for the planet, which is why we're committed to using only the safest practices. With more than 30 years of experience in the industry, we bring our expertise and attention to detail to each household we work with. Contact us today for more information on how you can keep your home safe from pests, and schedule your free, no-obligation quote.
Simple Ways To Keep Hornets & Wasps Away From Your Mont Clare Property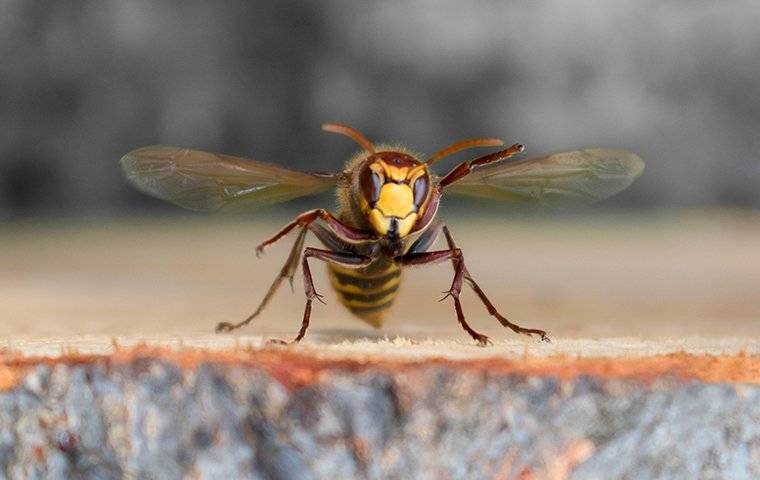 Wasps and hornets are two common stinging insects in the Mont Clare area, and their stings may prove harmful to some people. Here are a few simple ways to keep them away from your property:
Use paper lanterns to decorate outside because wasps may mistake them for other nests and flee.

Patch up cracks like those found around window frames to keep hornets and wasps from making their way inside your home.

Always seal up trash bins because these stinging insects seek the greasy or sweet items that may be left inside.

While outside, keep food stored securely and with a proper lid, avoiding leaving anything uncovered.

When planting your garden, consider its proximity to your home and the plants that you choose, as some are known to actively attract hornets and wasps.
For more information on preventing wasps and hornets or for the safe removal of an active nest, contact Masters Touch Pest Solutions today.
Six Easy & Effective Ant Control Tips For Mont Clare Homeowners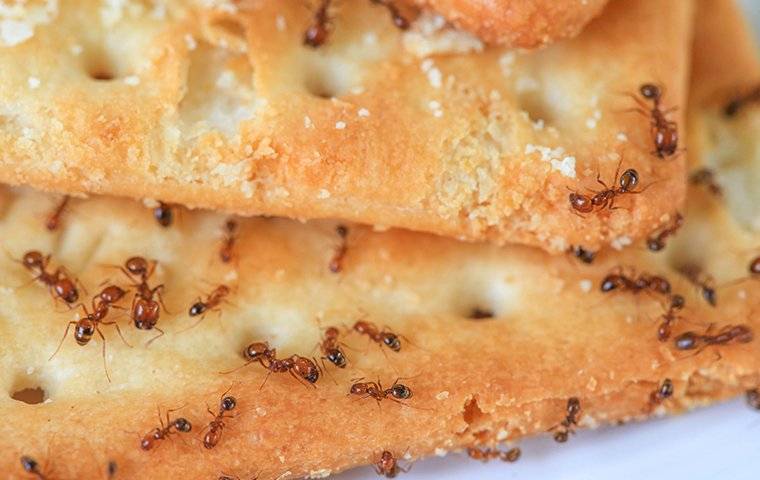 Ants are a common pest for homeowners in the Mont Clare area, however, they don't have to be. Here are six easy yet effective tips to try in order to keep ants at bay:
Start by sealing up your home. Because ants are so small, they may make their way inside your home through the smallest of openings. That's why starting with tending to the cracks and crevices around your property is helpful.

Keep your food stored. There's nothing ants desire more than your food, so always keep leftovers in airtight containers and avoid leaving anything uncovered on the counter.

Take out the trash. Ants aren't picky, which means that they can easily be attracted to your home due to garbage that's piled up. Aim to take out the trash regularly and while it's in your home, be sure to opt for a bin that has a tight-fitting lid.

Try to be clean. Things like spilled soaps and shampoos can easily be mistaken for a food source, so always keep the surfaces in your home clean and free from sticky substances.

Address moisture issues. Another reason why ants make their way inside your home is for a water source, so fix things like leaky toilets, shower heads, pipes, faucets, bath tubs, and downspouts to avoid attracting ants and keeping them around.

Contact the professionals. The truth is, ants can be a difficult pest to prevent, so one call to a professional exterminator is the best thing you can do.
For the best protection against ants, contact Masters Touch Pest Solutions today.
Commercial Pest Control In Mont Clare, PA
With more than 30 years of experience working with commercial clients, at Masters Touch Pest Solutions, we have the expertise to make keeping your business free from pests a reality. When we work with your business, we customize a plan to meet even the most rigorous of industry standards. Our highly trained technicians are ready to meet your needs, whether your business requires monitoring for termites or installing exclusion methods to keep rodents out of your place of business. With professionalism, a trusted reputation, and the experience you need, our team is ready to work with you. Contact us today to receive your free quote and take the first step toward keeping your business safe and free from pests.