Professional Pest Control For Newtown Square, PA Properties
One of the most populated areas in the Newtown Township is Newtown Square, filled with historic colonial homes, large spacious lots, and peaceful scenery. This area makes a perfect place to raise a family or settle down in proximity to Philadelphia. Newtown Square is the ideal suburb for urban living that offers a peaceful respite from everyday city life.
At Masters Touch Pest Solutions, we know that pest problems can severely interfere with your day-to-day routine and make enjoying your Newtown Square home or business impossible. We strive to offer the highest quality Delaware County pest control possible. Our pest management professionals are local and understand the nuances of pest control around the area. We'll work hard so you can safely live pest-free.
Contact us today for a free estimate of services and to benefit from the expertise of our pest management professionals as we tailor pest treatments to your property's exact needs.
Home Pest Control In Newtown Square, PA
Protecting your home and your loved ones from pests and their risks is essential for most Newtown Square residents. However, this task can be overwhelming, especially if you don't necessarily have time to spare on DIY pest control and prevention tactics. Our pest management professionals at Masters Touch Pest Solutions are standing by to help you out.
With the assistance of our highly trained technicians, you can benefit from an in-depth inspection of your home that works to address every pest concern and identify ongoing pest issues. Our pest management professionals will then tailor treatments to your home's specific needs and work closely with you to upkeep pest protection services to always have the peace of mind that your property is pest-free.
Reach out today for a free estimate of services or more information.
How Much Do You Really Know About Ticks In Newtown Square?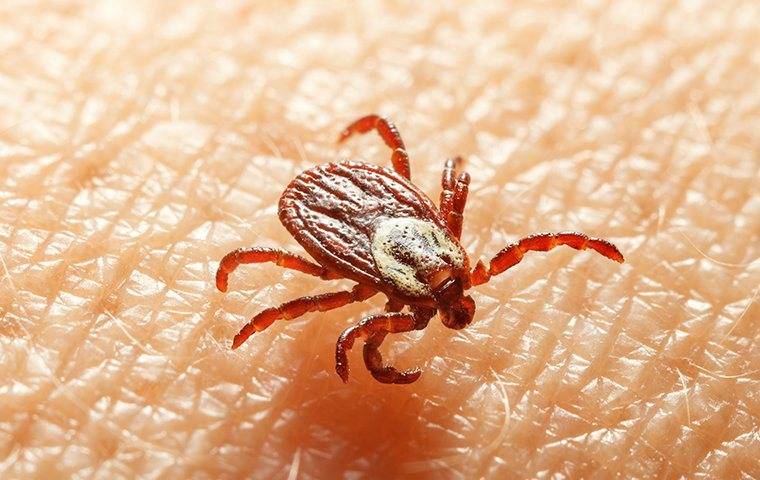 Most Newtown Square residents understand that ticks are dangerous, but do you know just how harmful a tick encounter can be? This pest is a carrier of major illnesses such as Lyme disease, tularemia, ehrlichiosis, and Rocky Mountain spotted fever passed from a tick bite. The higher the tick populations around your property, the more likely you will pick up an illness.
Tick control can be tricky, but our pest management professionals at Masters Touch Pest Solutions stand ready to help. By evaluating your property with an in-depth inspection, targeting active tick populations, and providing you with prevention advice, we can protect your home or business from large invasions of ticks and decrease your risk of picking up a disease from this pest.
Reach out today for a free estimate and ensure your property remains safe from this small, biting pest.
Here's A Quick Way To Prevent Yellow Jackets From Invading Your Newtown Square Lawn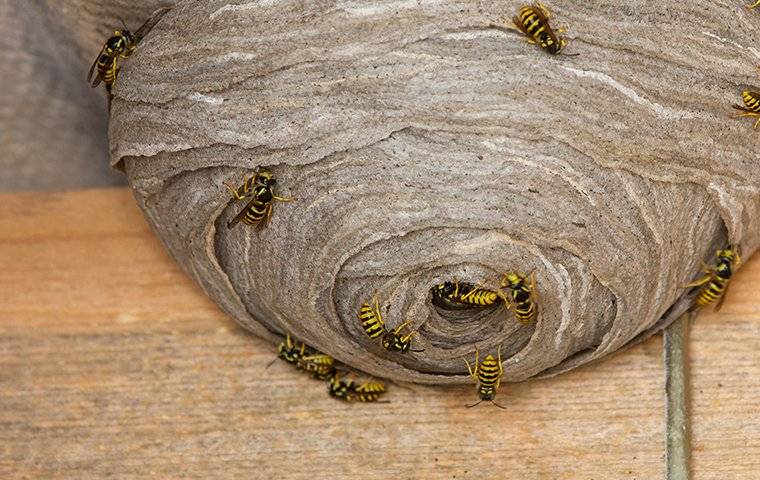 Enjoying a pleasant evening outdoors in the warmer months should be something that every Newtown Square resident takes advantage of, but sometimes, this is easier said than done. The presence of stinging insects in your yard, such as yellow jackets, can seriously put a damper on your time outside and take away from enjoyable evenings spent on the lawn.
To keep yellow jackets away from your property and deter infestations, you can follow these prevention tips:
Refrain from leaving food and drink outdoors and cover up all compost and trash areas.
Plant yellow jacket repelling plants such as citronella, lavender, and marigolds around your yard.
Keep your yard clear of debris and the grass trimmed low to eliminate hiding spots.
Eliminate standing water and moisture issues as these may attract wasps.
However, if you need to address an active yellow jacket infestation, only our pest management professionals at Masters Touch Pest Solutions can help you. Contact us today for more advice or assistance.
Commercial Pest Control In Newtown Square, PA
Your commercial property in Newtown Square is likely incredibly important to you and deserves to be protected from pest invasions year-round. Not only can ongoing pest control help to decrease or eliminate the likelihood of pest issues, but it can also help you maintain the smooth operation of your commercial property. Pest sightings and health issues brought on by pest infestations are the best ways to lose your reputation or violate health standards in your industry.
When implementing your comprehensive commercial pest control plan, our commercial pest management professionals consider your property's exact treatment needs and any interior or exterior conditions that may be conducive to a pest infestation. Ongoing modifications to your treatment plan ensure that your commercial property stays protected year-round and that we keep any threat of pest invasion at bay.