Professional Pest Control For Oxford, PA Properties
Dating back to the 1700s, Oxford is a popular stop halfway between Baltimore and Philadelphia with small-town charm and a vibrant economy. But people aren't the only ones enjoying real estate in Oxford. Pennsylvania insects, mammals, and wildlife creatures all have a place here, too: outside our homes, that is. No matter how many pests our Oxford properties battle every year, the home and business owners of this small town trust Masters Touch Pest Solutions for all their pest management needs when wildlife gets a little too close for comfort
By leveraging decades of industry experience with cutting-edge commercial developments, we can keep your home safe and protected through infestations, big or small. Trust your property to hands that care. Let Masters Touch Pest Solutions be the answer to your Oxford pest initiatives. Call today to learn more about what we offer!
Home Pest Control In Oxford, PA
All residential pest control plans deserve individualized care and attention. Each of the unique pest programs prepared by Masters Touch Pest Solutions is finalized with a layer of customized protection, personalized inspections, and regular service visits. We understand that every home in the service area is slightly different, and we strive to curate our professional knowledge to address your needs and your needs only. You can expect no fluff, no filler, and no untrained treatments.
We offer three residential pest control plans:
Our Exterior Home Solution covers the basic levels of pest control, along with regular visits and the Masters Touch Pest Solutions guarantee.
The Healthy Home Solution plan makes it easy to navigate moderate pest activity, reducing household stress by providing an answer to every possible outcome.
Every Tick & Mosquito Solution from our registered professionals is adept at reducing populations of biting insects.
Learn more about the unique formulas present in our residential pest control plans. Our operatives are standing by to take your call at any time.
How To Prevent Insect Stings In Oxford, PA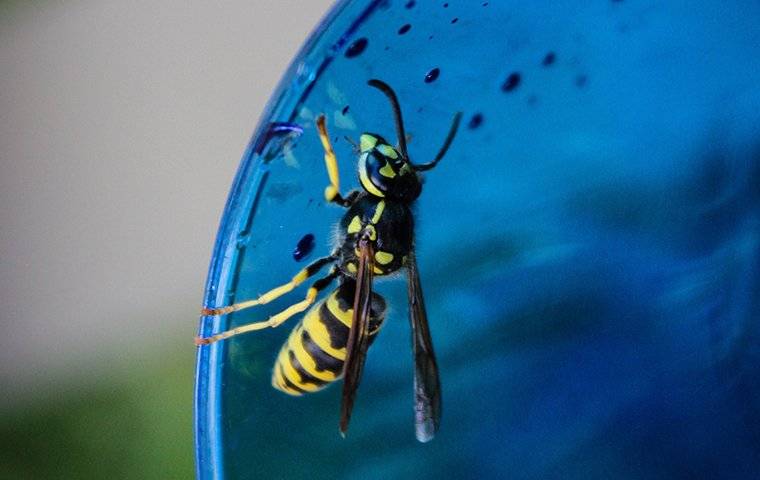 Bees, wasps, hornets, and even mud daubers are all types of stinging insects common to Oxford. Although these insects are not always dangerous, they still pose problems for vulnerable children and adults. Stinging insects make it difficult to enjoy time outside, especially when homeowners are concerned about the possibility of an allergic reaction. What should you do to prevent these potential stings, and are there ways to provide extra security to your Oxford yard?
Remove any large tree branches or overgrown shrubs that could provide hive building habitats.
Pick up and throw away all fallen fruit from the bases of orchard trees.
Receive ongoing stinging insect protection from the team at Masters Touch Pest Solutions.
Get year-round stinging insect protection with our affordable pros today.
Three Ways Oxford Homeowners Can Identify Termite Damage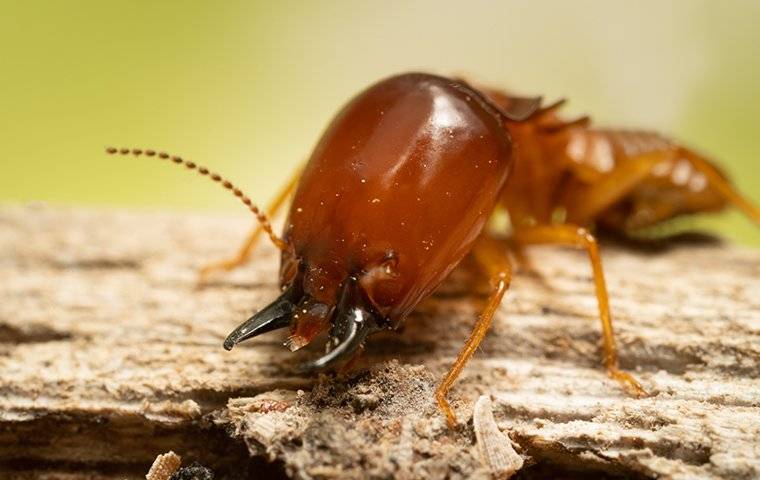 Termite damage is not always easy to spot, especially for identification beginners. However, there may be some obvious signs or symptoms of their presence that require little training to discover. Here are three ways that local homeowners can identify potentially dangerous termite damage:
Large frass piles near wooden objects, items, or structural supports.
Soft clicking, clacking, or chewing noises coming from the walls.
Windows and doors do not function properly (tight or snug-fitting)
If you spot these signs and symptoms around the house, you may want to schedule a termite inspection as soon as possible. The team at Masters Touch Pest Solutions is prepared to provide short notice household inspections at any time. Submit an online contact form to schedule a visit at your earliest convenience.
Commercial Pest Control In Oxford, PA
Pest control is not enough to address the creatures present around commercial properties. The vast majority of industrial pest infestations result from chronic or cyclical concerns that worsen over time. These pests often compound in size and worsen other issues that arise on your property. Although treatments can help reduce their numbers, they are not enough to reduce a serious infestation.
To effectively address commercial pests around Oxford businesses, owners need to rely on the effective treatments of Masters Touch Pest Solutions. Not only do we offer actionable methods of managing pests, but we ensure that they are gone for good by implementing exclusion tactics and mitigation techniques.
We provide guaranteed commercial pest control solutions to some of your toughest pest problems, including:
Mosquito And Tick Control
Rodent Control
Stinging Insect Control
Termite Control
Get the best solutions possible for your Oxford business. Call the experts at Masters Touch Pest Solutions today for a free estimate.