Professional Pest Control For Phoenixville, PA Properties
Phoenixville is home to some of our country's most resilient citizens. We know all about overcoming obstacles and forging onward. That's why our local home and business owners need pest control services that they can count on to deal with infestations efficiently and effectively. When you need quality pest control, look no further than Masters Touch Pest Solutions. For over 30 years, we've been offering reliable pest control solutions to southeastern Pennsylvania residents. If you're a Phoenixville home or business owner, Masters Touch Pest Solutions is your one-stop-shop for all of your pest control needs.
Home Pest Control In Phoenixville, PA
Pest infestations are never a welcome sight in any home. After all, pests can damage property, bite or sting, and spread diseases. That's why Phoenixville homeowners count on reliable home pest control services from Masters Touch Pest Solutions. Because you deserve pest solutions that work. Our residential service includes:
A thorough inspection of your property, inside and out.

Safe and effective treatments applied to your property per the inspection.

Preventative services to protect your home from future infestations.

Recurring service plans for the exterior of your home (interior upon request).
If you are dealing with pests in your Phoenixville home, don't settle for less than the best. Call Masters Touch Pest Solutions today to learn more about our reliable residential pest control services.
Is DIY Termite Control Effective In Phoenixville?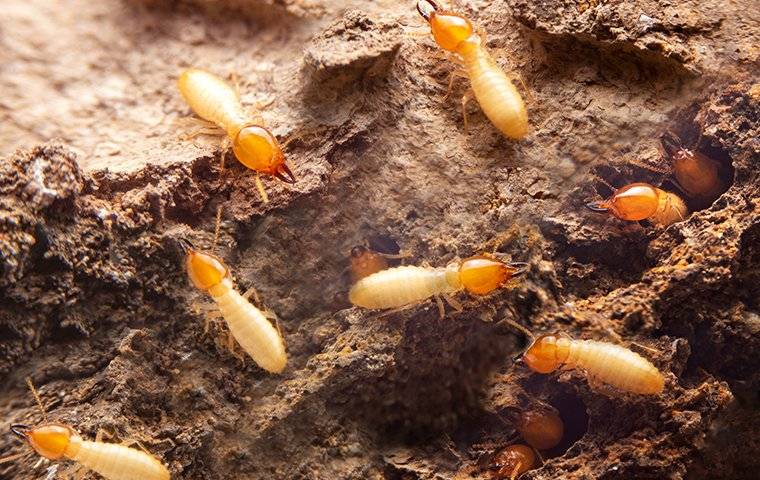 Termites are responsible for over five billion dollars worth of damage each year in the United States. As such, Phoenixville home and business owners need termite control that works. Unfortunately, many people think they can take care of termites on their own which leaves them exposed to further termite damage.
The truth is, getting rid of termites is no easy task. You need extensive knowledge of both termites and termite treatments to effectively eliminate entire infestations. And while DIY products might eliminate some termites, they rarely remove entire infestations. As such, you need effective termite control solutions that you can count on.
If you are dealing with termites, Masters Touch Pest Solutions has you covered. Our Termite Control Solutions are designed to eliminate all current termites while also preventing future infestations. Moreover, our termite control services all come with a one-to-five-year warranty. Give us a call today to learn more about our termite control solutions.
The Dangers Stinging Insects Bring To Phoenixville Yards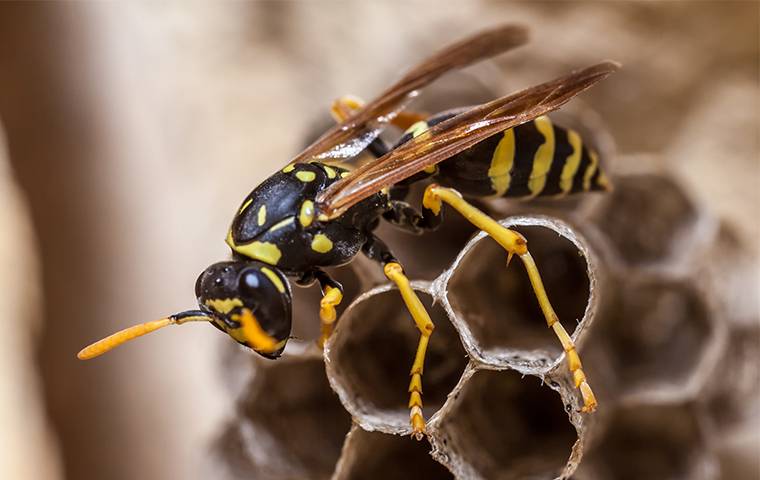 Bees, hornets, and wasps. These insects strike fear in many people and for good reason, too. Though beneficial to the environment, these stinging insects can prove to be quite dangerous to have around your yard. That's because each of these insects possesses sharp stingers which they can use to inflict painful stings.
Not only are these stings painful, but they can be dangerous to those with allergies. Furthermore, as hornets and wasps are capable of stinging more than one time, they can also threaten our safety with multiple stings.
Things that can help to limit stinging insects in your yard include:
Proper trash storage.

Removing all food sources from the outside including hummingbird feeders.

Planting flowers that repel stinging insects and avoiding flowers that attract them.
You should also partner with Masters Touch Pest Solutions to ensure your property is safe from dangerous stinging insects. Give us a call today to learn more.
Commercial Pest Control In Phoenixville, PA
Being a business owner means having a lot on your plate every day. As such, the last thing you want to be worrying about is a pest infestation. That's why Masters Touch Pest Solutions offers quality commercial pest services for local businesses. So that you can focus on running your business while we worry about the pests.
Commercial pest control from Masters Touch Pest Solutions includes:
An interview with you to learn about what your pest control needs are.

A thorough inspection of the property to identify any current infestations or problem areas.

Treatments applied to all affected areas per the inspection.

Preventative services to keep your business pest-free.

Ongoing services on a schedule that works for you.
Running a business is hard enough without having to worry about infestations. Give Masters Touch Pest Solutions a call today to learn more about our commercial pest control services.