Pest Control In Radnor, Pennsylvania
Radnor Township is a popular suburb of Philadelphia that offers residents a mix of urban and suburban environments. This community features several coffee shops, restaurants, and parks, making the area an excellent place for young professionals and individuals looking to settle down and raise a family in a safe location. The peace residents find in Radnor can easily be disrupted by pest issues that bring stress and may present health risks.
At Masters Touch Pest Solutions, we understand the struggle of dealing with pest invasions around your home or commercial property. That's why we strive to provide Delaware County pest control that is highly effective and stress-free. Our pest management professionals will help you protect your property from pests year-round, leaving you with fewer worries on your mind and more free time to enjoy life in Radnor.
Contact us today for a free estimate and evaluation of your pest control needs.
Residential Pest Control In Radnor
When it comes to residential pest control, our pest management professionals will inspect your property and determine the root cause of your pest issues. Treatment services always start with an in-depth inspection of your property that examines the interior and exterior of your home. We will discuss concerns or questions about any pest infestations that may be underway and assess your property for conditions that are conducive to pest invasion.
Once our pest management professionals have collected all the information about your property they need, they will craft a customized treatment plan for you. This plan will remove any infestation you are experiencing and implement prevention tactics to keep pests away permanently. To maintain pest-free living in your home, regular follow-up treatments will follow.
Reach out to us today for a free estimate of your pest control needs.
Treating Termites In Radnor Is Trickier Than You May Think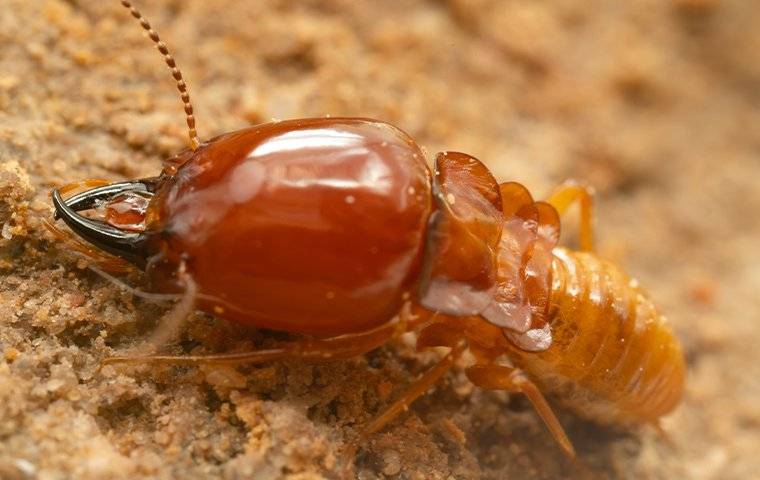 Termites are one of the most destructive pests in the Radnor area and will cause significant problems in your home if an infestation is left to tunnel to its heart's content. Although plenty of DIY treatment recommendations and store-bought products are available to combat termites, eradicating this pest is tricker than you may think. The termite's ability to infiltrate deeply into covered wooden areas of your home and tunnel where you can't reach them reduces the effectiveness of these products.
To prevent termite damage and the risk of structural collapse caused by this pest, you should contact our termite control professionals at Masters Touch Pest Solutions. We can provide you with a thorough termite inspection and various treatments, such as liquid or baiting, that effectively work to remove your termite problem.
Contact us today for a free estimate and protect your property against termite invasion.
What Radnor Property Owners Should Know About Overwintering Pests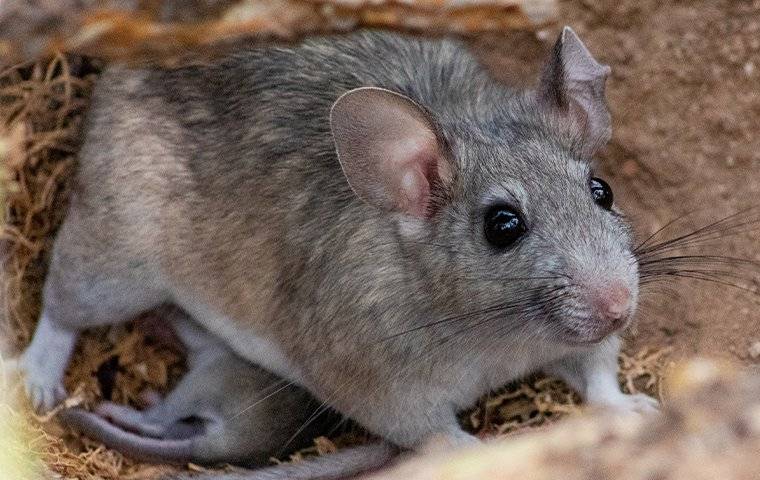 Overwintering pests are those insects that invade your property the moment the weather starts to change and cool off; these pests are looking for safe, warm shelter to wait out the winter, something in your home or business.
You can take a few steps to prevent overwintering pests from invading your home, such as:
Seal potential entry points around your property, such as cracks around windows, doors, and the foundation.
Keep gutters clean and address moisture issues that could attract pests to your property.
Declutter your home often to reduce pest hiding spots.
Use airtight containers in food storage areas to prevent scavenging.
Seal all trash bags tightly and use trash cans with lids when possible.
Our pest management professionals are ready to provide you with expert assistance if you still need help with overwintering pests despite these prevention tips. Contact us today for a free estimate and advice on removing and preventing overwintering pest infestations.
Commercial Pest Control In Radnor
Your commercial property needs to operate smoothly to keep yourself in business without extra stress or issue – experiencing a pest infestation can disrupt your operations. It also can create a risk of illness and loss of reputation in the Radnor community.
This is where we at Masters Touch Pest Solutions step in. Our pest management professionals will inspect your restaurant, office building, daycare, school, warehouse, industrial building, or apartment complex to identify conditions that allow pest infestations and address any problem pest areas. We follow up this inspection with a customized treatment plan that our commercial pest control professionals carefully curated to your property's needs. Any time you need an update to your treatment plan or need a different pest issue addressed, we'll be there to work with you and resolve your pest problems.
Contact us today to get started with a free estimate.