Professional Pest Control For Royersford, PA Properties
Incorporated in 1879, the borough of Royersford, PA, is beautifully located on the Schuylkill River. We're just 32 miles northwest of Philly, and we boast the ideal blend of historical and contemporary living. With a population of less than 5,000, Royersford is a relatively small town, but that doesn't mean we're immune to the problems of the big city. If you own a home or business here in Royersford, you are in danger of experiencing a pest infestation, and that's a severe problem for your property, your health, and your safety.

Here at Masters Touch Pest Solutions, we offer complex residential and commercial pest control services that local property owners can rely on. Our family-owned and operated company has been servicing properties throughout Montgomery County and the surrounding areas since 1991, and we're proud of the work we do. We offer all kinds of pest services, including:
Residential and commercial pest control.

Tick and mosquito services.

Rodent control.

Termite control.

Wildlife control.

Stinging insect control.
Our company is built on the principles of quality, integrity, and dependability, and we work hard to bring our customers reliable pest coverage that lasts. Reach out today for your free, no-obligation quote.
Home Pest Control In Royersford, PA
If you want to guard your home and loved ones from household infestation, you've come to the right place. Our home pest services give local homeowners pest-free conditions they can rely on. Our residential pest control plans include:

Exterior Home Solution
Basic protection.

25+ pests included.

Exterior spider web removal.

Exterior focus, interior coverage.
Healthy Home Solution
Superior home pest protection.

45+ pests included.

Exterior spider web removal.

Exterior focus, interior coverage.
Tick & Mosquito Solutions
Seasonal protection.

Long-term effectiveness.

A growth regulator for added control.

Backpack mister application.
Our service plans come with our Masters Touch service guarantee, meaning we won't stop until your household pest problem is eliminated. Fill out your free estimate form online, and we'll get in touch with you to discuss our services and your particular needs.
Tips For Controlling The Stinging Insects In Your Royersford Backyard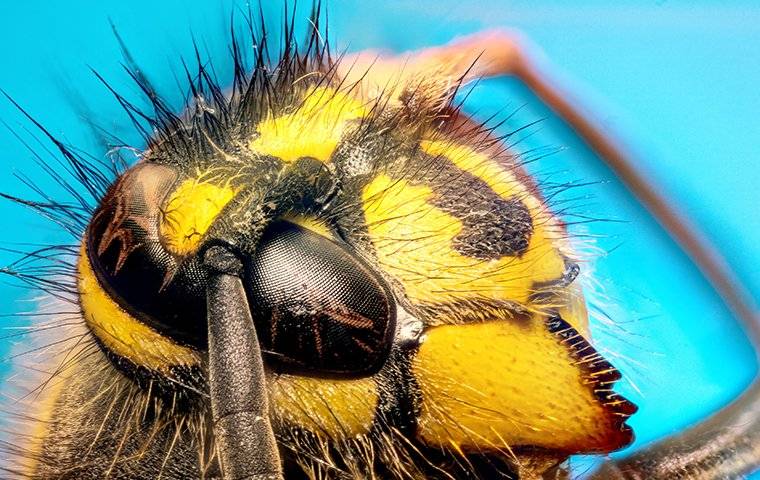 Stinging insects are present all year long around your Royersford backyard. Stinging insects are various species of arthropods that carry venom. These pests sting when they're hunting for prey or they feel threatened, and they can cause potentially fatal reactions in their victims. To be proactive in your efforts to control stinging insects around your yard, here are some helpful tips:
Apply caulk to seal cracks and crevices around the porch and eaves.

Cover up holes in the ground with grass or cement.

Eliminate access to food sources; avoid leaving food out or garbage accessible.

Identify any nests in the shed, garage, and wall cavities.

Use repellent plants like wormwood, marigold, mint, basil, and geranium.
The most effective form of stinging insect control is to get help from the pest professionals. The team at Masters Touch Pest Solutions is highly experienced in the complete detection, removal, and prevention of stinging insect activity. Our services promise to keep you protected throughout the year, so contact our experts today, and we'll set up your initial inspection right away.
Three Reasons Why You May Have An Ant Problem In Royersford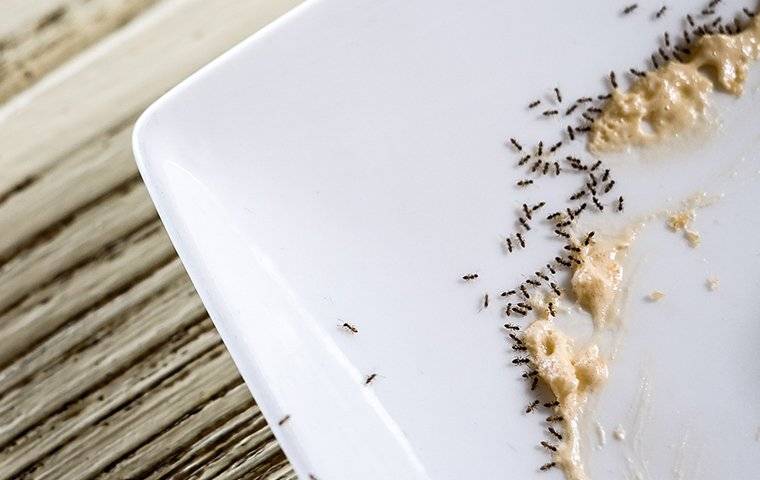 When it comes to ant infestation, there are many things that property owners do unknowingly to contribute to the problem. There are a variety of habits that attract ants into our homes and businesses. Here are three reasons why you may have an ant problem in your Royersford home or business:
1. Failing to tend to potential entry points, such as gaps and cracks in the foundation, walls, and siding.

2. Ignoring messes, spills, crumbs, dirty dishes, and sugary residue that needs to be cleaned promptly.

3. Leaving sources of standing water around the property and forgetting to repair water leaks.
Addressing these habits is an excellent place to start in your ant control efforts. Ultimately, the most effective way to deal with an ant problem is with ongoing services from the pros. Call Masters Touch Pest Solutions today for all your ant control and prevention needs; we're here to help you.
Commercial Pest Control In Royersford, PA
We've worked with various properties over the years, including apartment complexes, bars, restaurants, daycares and schools, industrial facilities, office buildings, and warehouses. Not only do we provide customized treatments, but we also offer ongoing monitoring and protection services that help guard your facility and your reputation from infestation all year long.

We use state-of-the-art equipment and innovative pest control technologies to tackle your infestation from the inside out. We're passionate about training our team, providing additional education to prepare them for whatever infestation comes our way. We require all of our pest technicians to go beyond what is required by law. Reach out today for your free service quote.