Professional Pest Control For Sadsburyville, PA Properties
Established in 1729, the township of Sadsburyville, PA, offers the perfect mixture of old charm and modern living. We're located about 50 miles west of Philly, around 25 miles southeast of Lancaster, and living here is truly a pleasure. However, the bad news is that pests like living here too, which means local homes and businesses are vulnerable to pest infestation. The most effective way to protect your property from pest infestation is with ongoing services from the pest experts.

That's where we come in. Masters Touch Pest Solutions is a family-owned and operated pest control company with over 30 years of experience in the pest industry. We are QualityPro certified company with a solid commitment to quality service and lasting customer relations. We work hard to build trust with every one of our customers, and we treat your property as if it were our own. Reach out to us today for your complimentary service quote.
Home Pest Control In Sadsburyville, PA
Ongoing residential pest control services are the best way to protect your Sadsburyville home from pest infestation. During your thorough home evaluation, our exterminators will discover the "why" behind your pest issue and then come up with a plan to eliminate your pest problem for good. Our residential pest control plans include:
Exterior Home Solution - For busy families looking for protection from the outside, in.

Healthy Home Solution - A customer favorite for comprehensive interior and exterior service.

Tick & Mosquito Solutions - Monthly reduction services to target breeding areas around the exterior perimeter, under decks, and dark, humid areas like landscape beds.
Here at Master Touch Pest Solutions, we offer "Professional Pest Control with a Personal Touch." Each of our home service plans can be customized to meet your specific needs, and we won't stop until the problem is completely taken care of. Get in touch with us to discuss your residential pest control needs today.
How Termites May Be Destroying Your Sadsburyville Home Without You Knowing It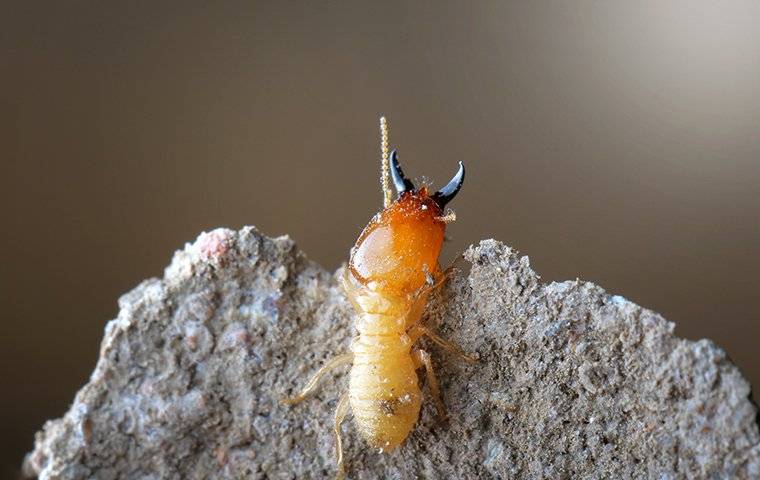 The real threat of termites is that they cause severe structural damage to your home without you knowing it. They are wood-eating pests who feed on and tunnel through the construction of your property, weakening the structure from the inside out, compromising your safety over time. Termite damage can become a large-scale problem that is destructive and costly.

To give you an idea of the financial scope of termite damage, consider the fact that U.S. home and business owners collectively spend over 5 billion dollars each year in termite repairs and prevention costs. Termites are seriously detrimental to the structural integrity of your home. To protect your property, it's a good idea to reach out to your local pest professionals.

Call Masters Touch Pest Solutions for all of your termite control and prevention needs. Our comprehensive termite treatments give your home and your loved ones year-round protection from these destructive moisture pests. Get in touch with us, and we'll walk you through our termite control process. We look forward to helping you.
Rodent Control: Helpful Tips For Residents In Sadsburyville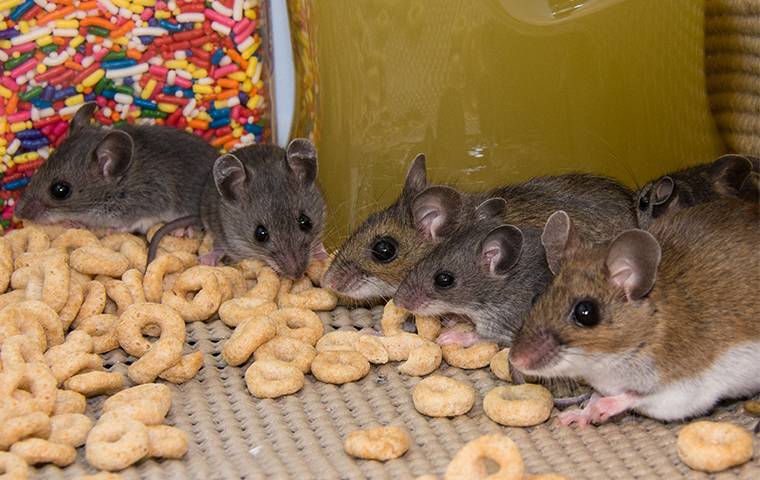 Rodents are unsanitary intruders that you don't want to discover around your Sadsburyville home. These unwelcome guests carry around pathogens and bacteria, and when they spread these germs around your space, they expose you and your loved ones to severe contamination. Here are some helpful tips to assist you in your rodent control efforts:
1. Block off entry points by sealing up cracks and crevices found throughout the structure.

2. Eliminate access to food sources by properly storing food in gnaw-proof containers.

3. Maintain proper cleanliness around your space by promptly wiping up spills and crumbs.

4. Reduce sources of excess moisture by fixing leaky plumbing and using vent fans/dehumidifiers.

5. Regularly take out the garbage and keep it stored outside in gnaw-proof, lidded bins.
The most dependable source of quality rodent control and prevention services is help from the pest professionals. The team at Masters Touch Pest Solutions provides year-round protection from rodents, guarding your home and your loved ones from the consequences of infestation. Reach out to us to discuss your rodent control and prevention needs, and we'll get the process started right away.
Commercial Pest Control In Sadsburyville, PA
To guard your business against pests, you've come to the right place. Our commercial pest solutions give local business owners complete protection from infestation. We've worked with various local facilities, such as apartment complexes, bars, restaurants, daycares and schools, industrial facilities, office buildings, and warehouses. With over 30 years of industry experience, our team of experts technicians has serviced over 9,000 satisfied customers, and we're confident in our ability to bring you the pest-free results you desire

First, we conduct a thorough inspection to determine the extent of the infestation. Then, we review initial pest services, our proposed schedule, and any recommendations we have. Then we implement a customized treatment plan to manage your specific pest control needs. Reach out to us today to learn more about our commercial services and how we can help you.