Trusted Pest Control For Spring City, PA Properties
A little less than 30 miles outside Philadelphia sits the suburb of Spring City, PA. If you are a resident of Spring City, you probably love living here for a variety of reasons. You also probably don't love the pest problems that you face. At Masters Touch Pest Solutions, we can help with that. We are a family-owned company that has been serving residents of Pennsylvania since 1991.
We believe in running a business based on treating our customers with respect, providing quality service for a fair price, and always putting our customers' needs first. We combine a staff of highly trained and licensed technicians with a dedicated office staff to guarantee your needs are met quickly, efficiently, and in the most effective way possible. Whatever your pest control needs are, we can handle them.
Home Pest Control In Spring City, PA
There is no better feeling than coming home to relax after a long day at work. At Masters Touch Pest Solutions, we know that nothing can ruin that feeling faster than a pest problem. Whether it's mice in your basement, bees in your backyard, or cockroaches in your kitchen, we have a home pest control plan to fit your needs.
Our Exterior Home Solution plan is designed to treat common pests around the outside of your home. This plan covers ants, crickets, earwigs, ground beetles, stinging insects, spiders, pill/sow bugs, and centipedes.
If your home has more pest pressures, the Healthy Home Solution covers all those exterior pests, plus interior treatment that includes cockroaches, silverfish, rats, mice, stored product pests, fleas, cicada killers, springtails, and clover mites. Whatever pest situation you are facing, we have a plan and the experience to handle it. Contact us today and let us get to work keeping your home and family safe from pests.
How to Control Mosquitoes & Ticks In Your Spring City Yard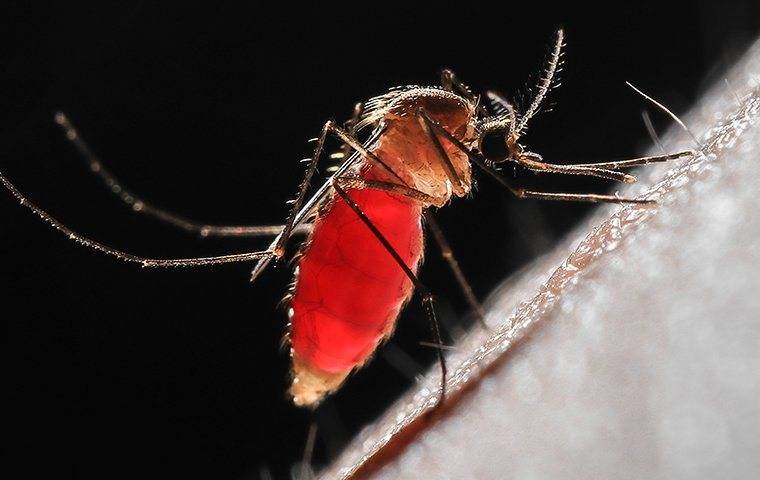 As the weather warms up in Spring City, you get excited thinking about spending time in your backyard. Maybe you like playing ball with your kids, fetch with your dog, or hosting your friends and family for a barbeque. But if you have ticks or mosquitoes, your backyard paradise can turn into a nightmare, making you want to stay inside even on the nicest days.
There are steps you can take to prevent ticks and mosquitoes in your backyard. These tips can help lower the population of both these pests quickly:
Make sure your pets are on proper medication to prevent fleas, ticks, and heartworm.

Bathe and groom your pet regularly.

Keep your grass cut short and your bushes trimmed.

Eliminate areas of standing water around your property.
The best option for preventing ticks and mosquitoes in your yard is a professional pest control plan. You can contact us for mosquito and tick control solutions. We will inspect your property to identify areas that may be harboring these pests, develop a plan to make your lawn less inviting, and use monthly applications of pesticides and larvicides to reduce the population.
At Masters Touch Pest Control, we can get you back to enjoying your backyard without worrying about mosquitoes and ticks.
What To Do About Rodents On Your Property In Spring City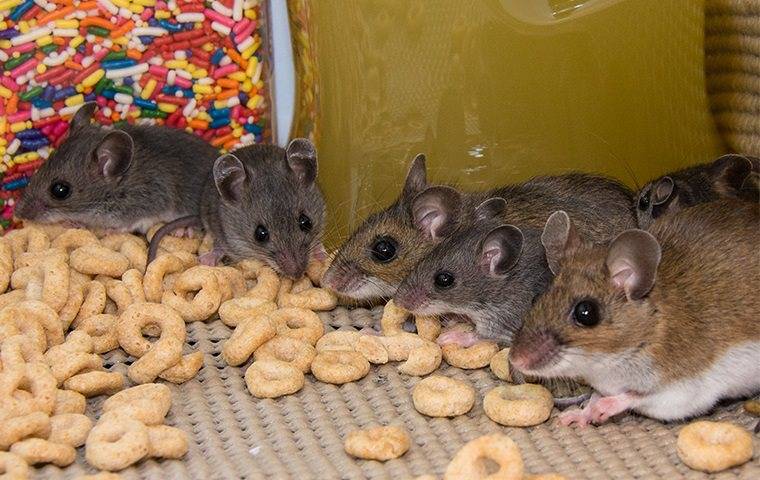 Rodents in your home can be a nuisance, but they can also be dangerous. Rodents can expose you and your family to a variety of diseases, while also damaging your home by chewing through wood, pipes, electrical wires, and anything else they can get their teeth on.
If you see any of the signs of rodents in your home, contact us today for a free rodent control estimate. These signs include:
Droppings

Gnaw marks

Odor in hidden and unused areas

Nests made of paper of fabric
After you contact us, we will inspect your home for hidden signs of rodents and get to work removing any rodents that are already living in your home.
We will also identify areas of your home where rodents may be getting in, so you can keep them out in the future.
Call us today and we will take care of your rodent problem quickly and permanently with our effective rodent control service.
Commercial Pest Control In Spring City, PA
As a business owner, you have a lot on your plate, and it may be easy to overlook pest control for your company. But commercial pest control is an important part of managing your business. A pest infestation at your property is not only a safety concern for your employees and customers, but can jeopardize your reputation, costing your business customers, and ultimately affecting your bottom line. At Masters Touch Pest Solutions, we are here to help with all your commercial pest control needs. We have experience serving a variety of businesses, including:
Healthcare facilities

Warehouses/manufacturing facilities

Offices

Retail stores

Restaurants

Schools

Apartment complexes
We know that every business has individual needs. No matter what kind of business you run, we can build a pest control solution to fit your needs, creating a custom pest control plan for every business. We will treat any pest problems you currently have and focus on preventing them from occurring in again in the future. Whatever your business is, our business is keeping it pest-free.