Professional Pest Control For St. Davids, PA Properties
As a residential neighborhood that's part of Wayne, Pennsylvania, St. Davids can feel like an overlooked suburb for some kinds of services. With pest control, you need to know that a local company is going to help quickly, which is exactly why Master Touch Pest Solutions aims to reach these underserved parts of town. With friendly experts and effective services, we can help keep pest control a simple and stress-free process. Learn how we can protect your St. Davids property.
Home Pest Control In St. Davids, PA
Where other pest control companies try to scare you into buying their products and services, Masters Touch Pest Solutions is all about setting your mind at ease. While it's true that pests can strike anywhere at any time, there's no need to get into a panic about it, especially when you think about pest control before an infestation is already obvious. Learn how we can help you every step of the way -- from early prevention to prompt elimination of existing populations. Here's how we help St. Davids homeowners keep calm and carry on without the threat of pests:
Exterior Treatment: Designed to protect your home from the outside in, this plan is a comprehensive treatment of your house's walls and access points.
Healthy Home: With all the protection of our exterior treatments, this service also offers targeted solutions for any problems that might come along, including pests that manage to make it inside your home.
Tick & Mosquito Solution: Parasites can pose health concerns, and benefit from prompt attention. Our tick and mosquito plan makes sure your yard never falls victim to these kinds of biting pests.
To keep your property free of pests, contact Masters Touch Pest Solutions today.
Three Easy Rodent Control Solutions In St. Davids, PA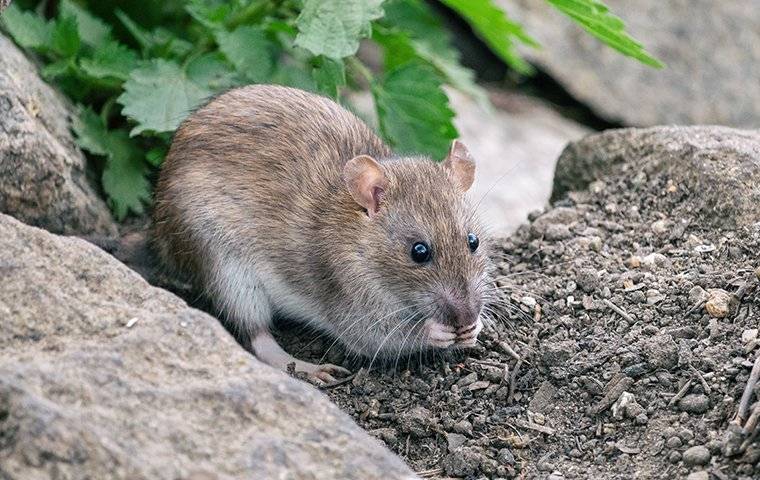 Rodents are freeloaders, looking for a quick and easy meal or some shelter from the elements wherever they can find it. That's why your property is such an attractive destination for them. Whether it's a home or business, there's plenty of food, moisture, and trash for them to survive on. In order to avoid this, you should try to keep up on these three big steps to keep rodents out:
Landscaping: Rodents like to find areas outdoors to hide and nest in during warm months, then bide their time until an opening presents itself to get inside. As such, proper yard maintenance is an important facet of rodent prevention.
Inspection: Rather than wait for a rodent problem to be obvious before you think of controlling it, keep up on routine inspections of your property that can clue you into populations before they become problems.
Professional Methods: As much as DIY methods may seem cheaper, in the long run, it's more effective and affordable to simply turn to the experts. Contact Masters Touch Pest Solutions to learn how we can get started today.
How Are Spiders Getting Into My Home In St. Davids?
Other companies will try to convince you that spiders are dangerous, that the venomous kinds are more common than you realize, so you should treat every population like a threat. But most spiders are reclusive and don't bother people, even the more poisonous kinds. Spiders don't raid your pantry for food or your floor for crumbs, either. Instead, they hunt smaller pests, like ants and carpet beetles, so they can even be considered helpful for getting rid of less desirable pests. But like those other pests, spiders can be small enough to fit through cracks or holes or simply wander in through an open door or window. That's why overall pest control is the best method for keeping spiders at bay. That way, spiders and the bugs they hunt can stay outside where they belong. At Masters Touch Pest Solutions, we can help you identify access points, attractants and plan for the future. Don't sweat the small stuff, turn to Masters Touch Pest Solutions for spider control.
Commercial Pest Control In St. Davids, PA
We don't just help homeowners with friendly and effective services, we also help local businesses navigate the right way to keep their property healthy. At Masters Touch Pest Solutions, we've built a reputation for protecting your reputation, and here's what you can expect from partnering with us:
Inspection: Every business is unique, so to help you we first have to get to know your property and what goes on there from day to day.
Customized Treatment: Next, we come up with a treatment that matches your needs and your budget. We don't use the same approach for every property.
Ongoing Protection: With Masters Touch Pest Solutions, we're here to help you for the long haul. We always follow up and make sure to come up with a pest plan for the future, not just whatever happens to be a concern now.
For smart commercial pest control, you can trust, contact Masters Touch Pest Solutions today.