Professional Pest Control For Thorndale, PA Properties
With well-regarded public schools, stores big and small, and easy access to both Wilmington and Philadelphia, the town of Thorndale has blossomed into an ideal location for many families. Given Thorndale's location in southeastern Pennsylvania, the area will see four distinct seasons, none of which produces conditions that are too extreme for their given time of year. However, with a mild fall and a cool and snowy winter comes a near-constant influx of possible pest problems. But don't fear! With professional guidance from Masters Touch Pest Solutions, we can keep your home or business pest-free 365 days a year. With more than 30 years of experience, we're the local team that property owners continue to trust. No matter what the situation calls for, you'll be privy to our signature dependability, integrity, and honesty. If your property could benefit from pest control services, contact us today.
Home Pest Control In Thorndale, PA
At Masters Touch Pest Solutions, we believe that every homeowner should have access to reliable pest control. That's why over the past 30 years, we've made it our mission to provide our customers with the very best service every step of the way. From our initial inspection of your property through the customization of a plan that is tailored to your needs, we will bring our vast knowledge and state-of-the-art tools to the table so that we can solve your problems and exceed your expectations. No matter what services you require of us, they will all be backed by our 100% satisfaction guarantee, in our efforts to completely restore your peace of mind. To learn more about how our general pest control and targeted solutions can benefit your home, contact us today.
Why And How Rodents Invade Thorndale Residences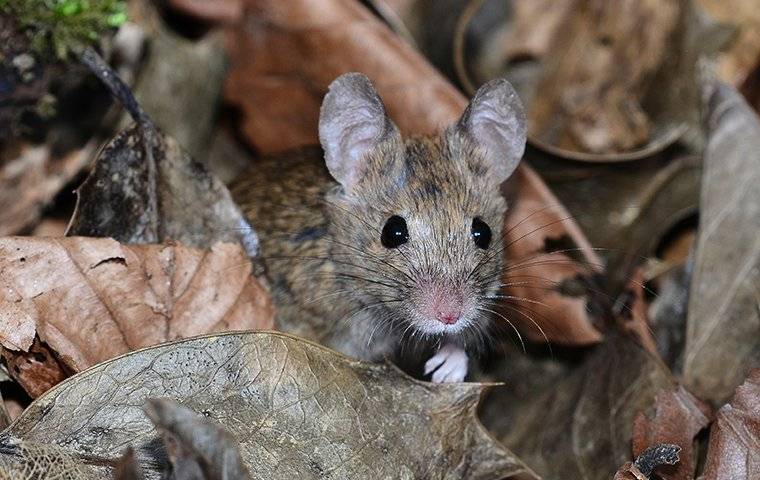 Rodents can mean real, significant problems for Thorndale homeowners, as they carry parasites like fleas, ticks, and mites, threaten the stability of your home itself and pose health risks that are very real. Rodents tend to make their way inside of Thornton residences in a variety of ways, which can make them tricky to keep out. Some of those ways include:
Overhanging tree branches, hedges, and other greenery

Open garage doors or doors to your home

Through tiny cracks in your home's foundation

By slipping through gaps around doors and windows

Crawling through sewers

Coming in via packages
Keeping rodents on the outside can prove difficult unless you seek professional assistance from the team at Masters Touch Pest Solutions. For more than 30 years we've been working with local homeowners to ensure their complete safety from rodents of all types. To learn more about what tools we can implement on your property, contact us today.
Thorndale's Complete Guide To Spider Control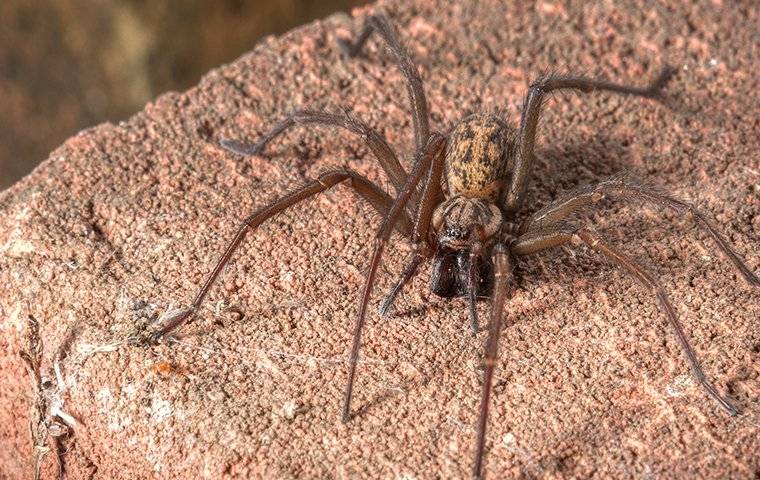 Whether you're facing one of Thorndale's dangerous spiders like the black widow, or a non-venomous spider like the daddy-long-legs, keeping spiders out of your home is always a good idea. Because spiders are drawn inside either while they're looking for food and water, or they simply need shelter, here are some key ways to control their populations in your Thornton home:
Ensure that all of the openings, gaps, and crevices around your home are secured and filled.

Always store your food and pantry items in airtight containers.

Store your garbage in a bin with a lid, removing trash regularly.

Keep your home tidy, paying attention to crumbs, spills, and clutter.

Address any leaky faucets, pipes, showerheads, bathtubs, and toilets.

Limit the number of places where you eat.

Ensure that your attic, basement, and crawl spaces are well ventilated.

Seek professional pest control from a local expert.
Don't take chances when it comes to spiders and the pests they prey on. With more than 30 years of pest control experience, Masters Touch Pest Solutions is the team Thornton homeowners turn to for all of their pest control needs, and we can help you. Contact us today for more information!
Commercial Pest Control In Thorndale, PA
Your business is your livelihood, and at Masters Touch Pest Solutions, we believe that one of the most important ways to protect it is through ongoing professional commercial pest control. For more than 30 years we've worked with businesses of all sizes and backgrounds to develop and implement customized treatment plans that are built to meet even the most rigorous of industry standards. We always begin each customer relationship with a thorough inspection of your property to look for current pest activity, conducive conditions, and any potential points of entry. From there, we work together to design a treatment plan for your specific needs. To ensure that results are taking place, we closely monitor your place of business in the coming weeks, and then, we return for regular maintenance calls in order to keep everything running smoothly and pest-free. To learn more about our signature services like termite control, rodent control, and bioremediation, contact us today.