Professional Pest Control For Thornton, PA Properties
With a history dating back to the colonial era, Thornton, PA, is now a blossoming Philadelphia suburb. The community overlooks the scenic Chester Creek and is home to places like The Rachel Kohl Community Library and the Blacksmith House. Conditions in Thornton are just as idyllic as the town's backdrop itself, changing from one season to the next, never getting too severe for any given month. But with mild falls and warm, humid summers comes a steady flow of possibilities for pest problems in your home or place of business. That's why Masters Touch Pest Solutions is dedicated to making sure your property is pest-free no matter the time of year. With more than 30 years of experience working in the area, we know firsthand how conditions impact various pest problems, and we're ready to meet your challenges, whatever they are. Contact us today to learn more about how you can benefit from our services.
Home Pest Control In Thornton, PA
At Masters Touch Pest Solutions, we've been providing local homeowners with pest control with a personal touch for more than 30 years. We bring our vast knowledge and state-of-the-art technology to each home we help, and no matter the service, we're always striving for 100% customer satisfaction. To help homeowners brave any pests that come their way, we offer three plans that are customizable to your needs. They are:
Tick and Mosquito Reduction. These are two pests that plague Thornton homes for a significant part of the year, but with seasonal treatments from our expert technicians, they don't have to be a problem. These treatments focus on getting rid of mosquitoes and ticks and keeping them away.

Healthy Home Solution. This fan-favorite service takes care of your home inside and out with safe treatments that protect homeowners from pests like cockroaches, rats, wasps, and more.

Exterior Home Solution. Starting with the basics, this plan treats homes primarily from the outside, with interior treatments upon request. Our priority is stopping pest problems before they occur with our unmatched liquid barrier.
At Masters Touch Pest Solutions, we serve every customer with honesty, integrity, and attention to detail, in our commitment to always providing the very best service possible. For more information on our offerings and how you can benefit from them, contact us today.
What's Attracting Stinging Insects To Your Thornton Yard?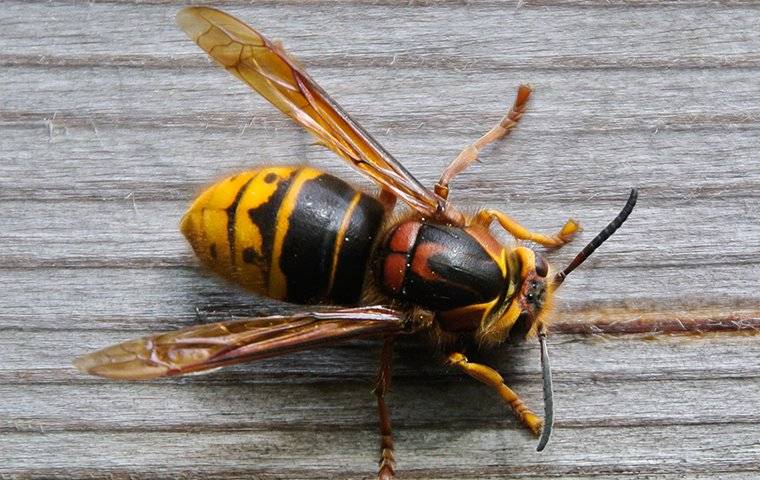 Stinging insects like wasps, hornets, and bees can pose some very serious health risks to Thornton homeowners, and unbeknownst to you, your yard might be actively attracting these pests. Here are a few ways that you might be making your home hospitable to stinging insects without your knowledge:
The types of plants you have, like fig trees and high-nectar plants

Fallen fruit from fruit trees

Food, especially sweets and meats from outdoor gatherings

Old nests

Wearing brightly colored or floral patterned clothing
Don't let stinging insects be a problem on your Thornton property. With professional assistance from Masters Touch Pest Solutions, you can enjoy your yard without having to worry about being stung or whether or not there's an active nest under your deck. Contact us today for more information on how we can help keep your home safe.
Best Ant Control Techniques In Thornton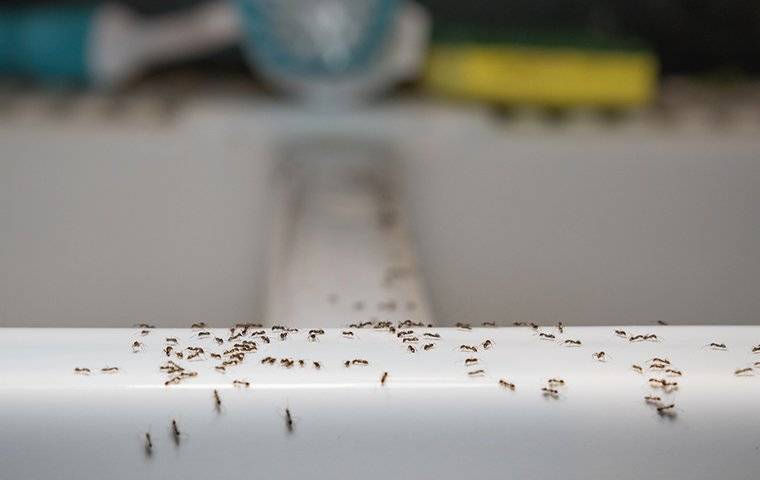 Ants can be a problem in any Thornton home, but with a few helpful tips, they don't have to be. If you're looking to keep ants out of your home, try the following:
Always start by ensuring that your home is sealed tight. This means tending to gaps around windows and doors, using weather stripping, repairing worn window screens, filling cracks and crevices, and opting for door sweeps where necessary.

On the inside, make sure that you always store food in secure containers and avoid leaving any food items out that are uncovered.

Ants will look for food wherever they can get it, which means that it's equally important to pay attention to your trash. Always use a garbage bin with a lid, don't forget a trash bag, take out the garbage regularly, and check for any food scraps or spills routinely.

Similarly, it's very important to always keep the surfaces and floors around your home clean, paying special attention to spills and crumbs.

Lastly, if you have problems with moisture, like leaky faucets, pipes, or toilets, fix them to cut off the ants' water source.
The best way to keep ants out of your home is with professional pest control from Masters Touch Pest Solutions. Contact us today to learn more about our general pest control offerings to keep your home ant-free.
Commercial Pest Control In Thornton, PA
Your business deserves the best pest control, which is why at Masters Touch Pest Solutions, we are the local experts dedicated to your pest-free success. With more than 30 years of servicing the local community, we believe that high-quality pest control is one of the best ways that we can take care of our neighbors. We have extensive experience working with apartment complexes, retail operations, restaurants, and medical facilities, which is why we customize every treatment plan depending on the type of business you run. Businesses continue to partner with us because not only do we have the knowledge and tools to tackle any pest problem, big or small, but because everything we do is done with dependability and a focus on quality. No matter what services you enlist us for, they will be backed by our 100% satisfaction guarantee, so contact us today and let us keep your business pest-free.