Professional Pest Control For Unionville, PA Properties
Many Chester County residents recognize the beauty and solitude found in the town of Unionville. Established over 200 years ago, this unincorporated community was added to the National Historic registry only a few decades back. Unionville is located at the southeastern corner of the state and is near some of Pennsylvania's larger towns. Some of these include Atglen, Avondale, and Coatesville. Today, the 205 residents of this tiny town are happy to call Unionville their home.
Home and business owners in Unionville have been protecting their town from pests since the early 1800s. Adding to their unique innovations is Masters Touch Pest Solutions, a local pest management company with a passion for personalization. We have been the go-to pest management company in Unionville since 1991, and have continued to serve property owners all over the area with the best treatment options available. To learn more about us, our products, and our innovative solutions to pest problems, reach out to our Unionville team today. We're looking forward to connecting with you!
Home Pest Control In Unionville, PA
Pest control is often an afterthought for people living in Unionville, PA. At Masters Touch Pest Solutions, we understand that life often gets in the way of choosing a reputable pest plan to protect your home and family. That's why our unique residential pest control plans are offered in three different options:
1. Our Exterior Home Solution plans protect more than two dozen species of pests. We also offer comprehensive outdoor services, including spider web removal and interior inspections.
2. Taking things a step further, our Healthy Home Solution plans provide superior home protections that are a favorite of Unionville homeowners. Enjoy our 100% satisfaction guarantee while feeling confident in our 45+ pest protection program.
3. For supplemental protection against biting pests in the yard, our Tick & Mosquito Solution plan is perfect for homeowners trying to get outside during active pest seasons. Our seasonal protection offers long-term effectiveness for homeowners, as well as a growth regulator for added mosquito control.
Pick a residential pest control plan that suits your lifestyle best. Contact the pros at Masters Touch Pest Solutions as soon as possible.
All The Problems Winter Rodents Bring To Unionville Homes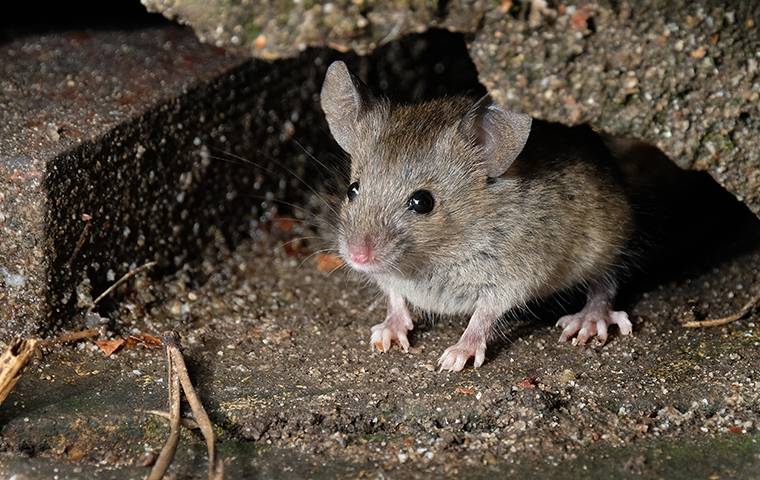 Larger pest mammals like rodents prefer to take over Unionville homes when the weather outside begins to cool down. Winter mice and rats are extremely bothersome pests that no homeowner ever wants to confront. Here are just a few of their resulting concerns:
Food consumption
Water contamination
Spread of waste
Property destruction
Spread of foul odors
Secondary pest infestations
Masters Touch Pest Solutions understands the threat of winter rodents in your Unionville home. To lock in your personalized rodent control protection program at a time convenient to you, please chat with one of our online representatives.
Four Tips On Wasp-Proofing Your Unionville Home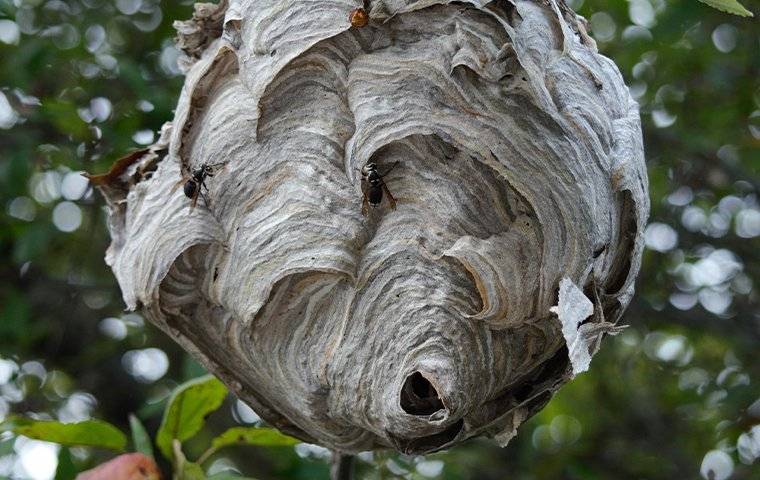 Unionville homeowners often ask us about the best ways to wasp-proof their residential properties. Despite what the internet may tell you, completing this process is very quick, simple, and to the point. Here are a few ways to protect your home from stinging insects:
Remove fallen fruits and berries from the ground
Prune unnecessary bushes and tree branches
Seal any cracks and gaps where wasps could get inside
Thoroughly clean up after every outdoor party
Want more tips regarding wasps in Unionville homes? Masters Touch Pest Solutions can help! Set up an initial stinging insect inspection with us today.
Commercial Pest Control In Unionville, PA
Why do so many business owners in Unionville believe that Masters Touch Pest Solutions offer the best in commercial pest control? For nearly 30 years and counting, the industries surrounding this small town have relied on our expertise to keep themselves and their clients safe. We provide 100% customizable plans to match any business need, from infestations to prevention programs. We take time to speak with you one on one and discover your unique pest needs together.
Each one of our commercial pest control plans is enacted in four stages. Your initial services may look something like this:
We begin investigating your commercial property for any sign of infesting pests. This includes both active pests and pests long since gone.
Next, we conduct thorough treatments of the business property and add additional protection to the vulnerable areas of your lawn.
We follow up on every one of our treatment services with secondary visitations. This allows us to ensure a high-quality product and result.
Finally, we continue to search your premises for signs of incoming pests. This allows us to monitor the success of our initial treatment strategy.
Let Masters Touch Pest Solutions be your answer to commercial pest control. Submit an online contact form today to learn more about how we can best serve you.