Quality Pest Solutions For Valley Forge, PA Properties
Valley Forge is a village located on the western edge of the Valley Forge National Historical Park. Our area is not only historical but also filled with many scenic views and beautiful natural landscaping. However, living close to nature does come with a few downsides, and one of them is pest problems. The best way to defend your Valley Forge home or business against pests is with professional pest management services from Masters Touch Pest Solutions. With over 25 years of experience in the pest control industry, we have what it takes to eliminate your pest problems and prevent them from returning. Give your property the protection it needs by reaching out to Masters Touch Pest Solutions today.
Home Pest Control In Valley Forge, PA
When you return to your home after an exhausting day, the last thing you want to deal with is a pest infestation. Pests damage your furniture, introduce harmful bacteria, and threaten the health of your family. To protect your Valley Forge home and family against the area's toughest pests, the professionals here at Masters Touch Pest Solutions are proud to offer ongoing residential pest control plans.
Our licensed technicians are ready to protect your property from dangerous and destructive pests throughout the entire year. Whether you're looking for general pest management or treatments to eliminate a specific pest problem, we have you covered. Contact Masters Touch Pest Solutions to get started on your journey to a pest-free future.
What Valley Forge Residents Ought To Know About Rodents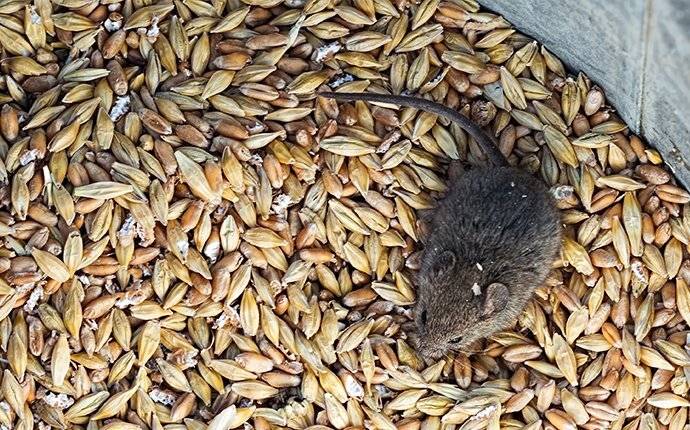 Valley Forge is home to many different pests, but rodents are one of the most common pests to invade residential properties. Despite their cute, cuddly appearance, rodents are not pests you want to find running around in your home.
Not only are rodents destructive, but they're also a threat to your health. If rodents are causing problems around your Valley Forge home, here's what you should know.
Rodents typically invade in the fall and winter, when resources such as food, water, and shelter become more scarce.

Rodents have sharp front incisors that grow continuously throughout their lives. To prevent their teeth from growing too long, rodents will chew on almost anything, including your furniture, structural beams, pipes, wires, and personal belongings.

Rodents can spread a variety of dangerous diseases, including salmonella, rat-bite fever, hantavirus, and plague.
When rodents infest your Valley Forge property, your best option is to partner with the professionals here at Masters Touch Pest Solutions. We have the experience needed to eliminate your rodent problems at their source. Give us a call today to learn more about our rodent control options or to schedule your free estimate.
Why Termite Self-Treatment Is Not Effective In Valley Forge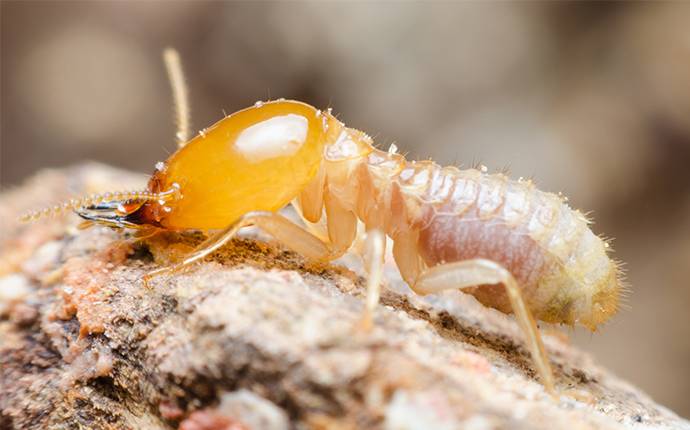 Termites are common insect pests that thrive in warm, humid climates and are known for causing significant structural damage to Valley Forge properties.
These small, social insects live in large underground nests and are capable of causing extensive damage to homes and businesses within a relatively short period of time. Termites eat cellulose, which is a material found in wood, leaf litter, and dung.
Although these wood-eating pests are beneficial to the environment, you don't want to find them anywhere near your Valley Forge property. Left undetected, even a small termite colony can cause damage that costs thousands of dollars to repair.
When termites invade your property, it can be tempting to turn to "easy" do-it-yourself treatments. Unfortunately, many homeowners fail to realize that most forms of DIY termite control are ineffective. Termite self-treatments often fail to address the entire termite population making them a waste of time, money, and effort.
The best way to eliminate your termite infestation is with professional termite control services from Masters Touch Pest Solutions. We are dedicated to providing long-lasting solutions for residents in Valley Forge and throughout the West Chester area.
If you're looking for a way to protect your home or business from termites throughout the entire year, look no further than Masters Touch Pest Solutions. We're ready to deliver excellent termite control services that you can trust.
Commercial Pest Control In Valley Forge, PA
Pests are a common problem for business owners. Commercial properties provide everything pests need to thrive: food, water, and shelter. Unfortunately, pest infestations can have significant consequences for your Valley Forge business. Pests damage important equipment, contaminate food items, and threaten your customers' satisfaction—all of which can tarnish your business's reputation.
The most effective way to protect your business from pests is with professional commercial pest control services from Masters Touch Pest Solutions. We're committed to stopping pests before they have the opportunity to invade. With our skilled technicians working the job, you can rest assured that your Valley Forge business will remain pest-free all year long. If you're ready to say goodbye to pest problems, get in touch with Masters Touch Pest Solutions today.