Professional Pest Control For Villanova, PA Properties
You love your Villanova home. Being just outside Philadelphia, you get to enjoy all the great things that the city has to offer, while also being able to get away and enjoy the suburban peace and quiet. But like most areas of Pennsylvania, Villanova is home to a wide variety of pests. These pests can threaten your home or business, cost you time and money, and pose a health threat to you and anyone else that is exposed to them.
Fortunately, at Masters Touch Pest Solutions, we have nearly 30 years of experience in Pennsylvania pest control. You can rest assured knowing that whatever pest problem you have, we have the knowledge to treat it. As a family-run business, we value every customer. We strive to treat every client with respect and your satisfaction is our ultimate goal. Whatever your pest control needs, call us today and we can handle them.
Home Pest Control In Villanova, PA
Your life is busy enough as it is. Between work, kids, hobbies, and other commitments, we know you have a lot going on. We know that there are a lot of things you would rather spend your time and money on aside from pest control. You should also know that a pest control plan for your home is important to keeping your family safe and your time at home enjoyable.
At Masters Touch Pest Solutions, we offer a variety of home pest control plans designed to fit your specific needs and budget. Whether you want our basic Exterior Home Solution plan, which protects your home from common pests like ants and wasps, or the more advanced Healthy Home Solution, which also protects the interior of your home from pests like roaches and fleas, we have plan that is right for you and your wallet.
Here's Why Do-It-Yourself Termite Control Won't Work In Villanova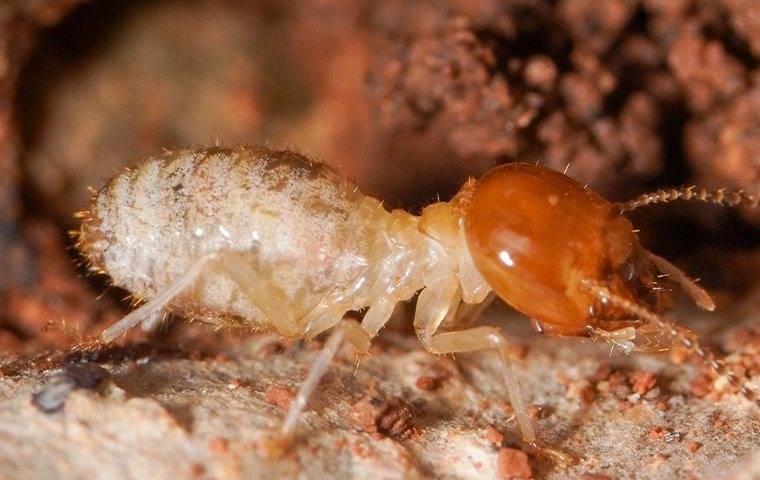 Termites may be one of the most feared pests out there, and Villanova is no exception. Termites cause billions of dollars in damage to homes around the country, and left untreated, they can ruin the structural integrity of your home.
While some pests can be treated with DIY solutions, termite control should always be left to the professionals. For one, termites can be difficult to detect, making them very hard to treat.
You may treat the ones you can see, but you can rest assured there are more hidden within your home in areas that are hard to access. Also, different species of termites require different types of treatment.
You may be treating for subterranean termites while you actually have drywood termites, leaving your efforts ineffective and your home at risk.
When it comes to termites, there is to much at stake for you to do it on your own. Trust us for all your termite needs.
From our free inspection to treatment to follow-up and prevention, we have you covered.
Four Easy Tricks To Prevent Ants On Your Villanova Property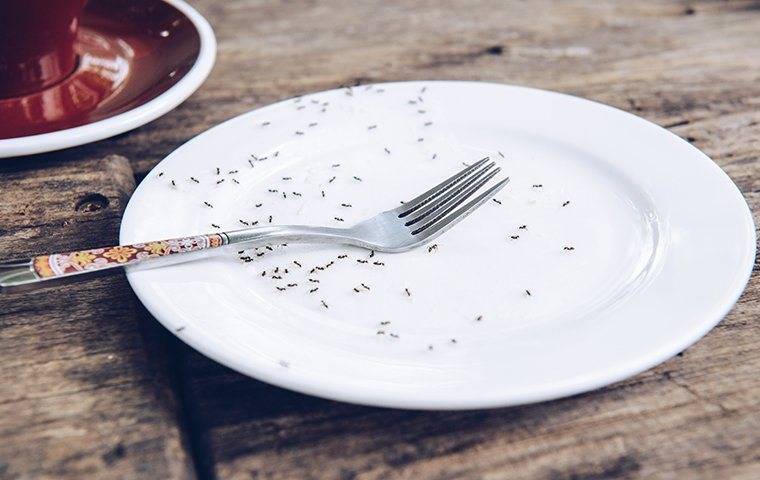 Ants. Just the word is enough to make you start itching. Every homeowner wants to keep ants out of their yard. While professional pest control is the most effective treatment for ants in your yard, there are also things you can do on your own to prevent ants on your Villanova property. Here are four easy tricks that every homeowner can use:
1. Eliminate nesting sites. This includes keeping your grass cut short and removing yard debris such as old landscaping material.

2. Eliminate water sources. Like many pests, ants are attracted to areas of standing water. Make sure your gutters and downspouts are working properly and remove objects in your yard that can collect rainwater.

3. Eliminate food sources. Inside this means wiping down counters and cleaning up spills quickly. Outside, focus on keeping lids on your trash cans, making sure they are cleaned frequently, and sealing garbage bags before you put them outside.

4. If you are having a cookout or frequently barbeque, consider serving food and drinks inside. Clean up any outdoor food messes immediately. Make sure that all trash and leftover food is thrown away in sealed garbage bags.
Following these steps should help you keep your backyard ant-free. If you still have a problem with ants, contact us for professional ant control.
Commercial Pest Control In Villanova, PA
As a family-run business, we know the challenges that come with running a company. Every day is different, and every day presents a new challenge. At Masters Touch Pest Solutions, we want to take one of those challenges off your plate and handle all your commercial pest control needs.
We have years of experience treating many different types of businesses, including:
Healthcare facilities

Warehouses/manufacturing facilities

Offices

Retail stores

Apartment complexes

Hotels

Schools

Restaurants
Our commercial pest control plans are individualized for each business. Whether you need one-time emergency pest control or want a long-term partner to handle all your pest control needs, we can handle anything your business needs. Contact us today and we will get to work on keeping your business pest-free.