Professional Pest Control For Wagontown, PA Properties
Nestled in the southeastern corner of Pennsylvania, the unincorporated community of Wagontown is a mainly residential area that provides residents with a rural quiet that is hard to come by. And with its proximity to Philadelphia and Wilmington clocking in around an hour, when you live in Wagontown, you have the city at your disposal. The area will see the turn of four distinct seasons, but with conditions never getting too severe for their given time. While this is ideal for people who enjoy seasonality, it also means that there are regular opportunities for pests to make themselves at home on your property. Luckily, with professional assistance from Masters Touch Pest Solutions, that doesn't have to be the case. With more than 30 years in business, we are committed to the safety of our local community, bringing homeowners and businesses unparalleled pest control solutions no matter the situation. To learn more about our services and to receive your free quote, contact us today.
Home Pest Control In Wagontown, PA
At Masters Touch Pest Solutions, we believe in providing pest control with a personal touch. That's why we provide every homeowner with a free estimate, comprehensive service, a pest-free guarantee, and customized plans to meet your needs. When you work with our team of expert technicians, we guarantee that you will always receive the very best service or we will re-treat your home on us. The three plans that we tailor to your needs are:
Exterior Home Solution. For the homeowner looking to protect themselves from the outside in, this is where to start. These treatments look to prevent problems. Our emphasis is on exterior treatments; however, we will provide interior treatments upon request. This barrier protects you from pests like ants, spiders, and wasps.

Healthy Home Solution. Blending interior and exterior services, this plan stops pests in their tracks. With Healthy Home Solution, you'll be protected from a wider array of pests that include silverfish, crickets, mice, cockroaches, and more.

Tick and Mosquito Reduction. Mosquitos and ticks can put a damper on your ability to enjoy your property and unfortunately, they pose some pretty serious health risks along the way. But with our seasonal treatments, we'll not only get rid of any active populations, but we'll keep them away in the future.
If your home could benefit from ongoing professional pest control, contact us today.
Is Your Wagontown Home Safe From Rodents?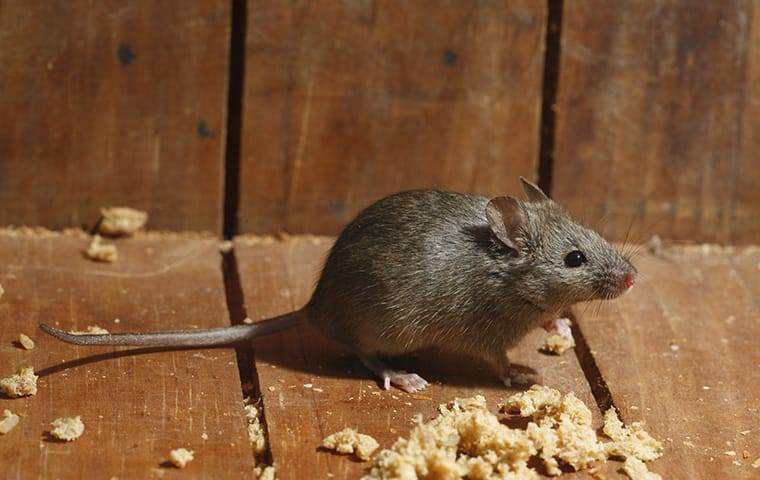 Due to the environmental conditions that Wagontown produces, local homes are susceptible to rodent problems all year long. Whether these pests are looking to escape the outside conditions or are simply looking for a meal, your home has a lot to offer them. That's why it's so important to ensure that your home is properly secured with professional assistance from Masters Touch Pest Solutions. When our team of expert technicians comes to inspect your property, they're looking for overhanging tree branches that rats could use to climb inside your home or for the smallest crevices in your home's foundation that could actually be used as a point of entry. From there, we'll work with you to determine the right solutions that will keep rodents outside of your home no matter the season. With professional rodent control from Masters Touch Pest Solutions, you can keep everyone inside your home safe and protect your home from any possible damage. For a rodent-free home, contact us today.
Three Signs You May Have A Termite Problem On Your Wagontown Property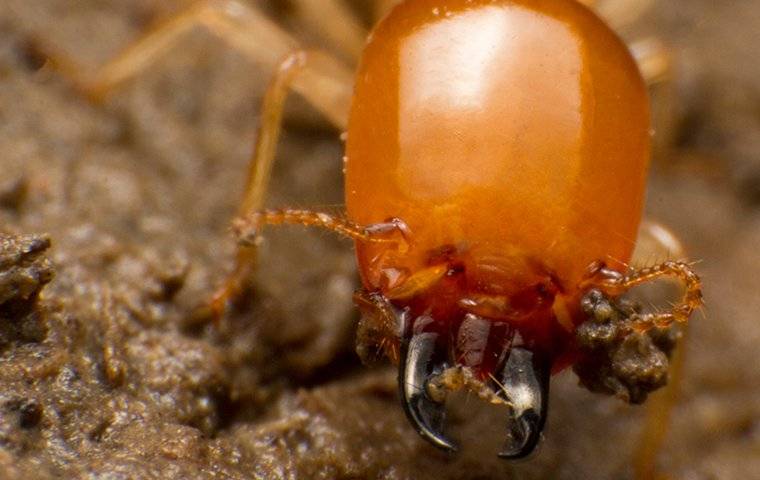 Termites are a pest that is very easy to miss with the naked eye, and even worse if they've built a colony within the confines of your Wagontown property. The most harmful thing you can do is to ignore the signs of termite damage and allow it to grow. Here are three signs that you may have a problem on your hands:
Hollow-sounding walls

Swollen floors and ceilings

Termite swarmers, which are the adults that leave the colony in order to start their own
Termites are a very serious pest that should not be treated lightly in Wagontown. They cause significant damage that ends up costing American homeowners over five billion dollars each year, which is avoidable with the assistance of a professional pest control company. To learn more about how Masters Touch Pest Solutions can keep your property free from termites, contact us today.
Commercial Pest Control In Wagontown, PA
Keeping your business protected from pests is our top priority at Masters Touch Pest Solutions, which is why we look to offer local businesses comprehensive and customized pest control all year long. With more than 30 years of experience working with commercial customers, we are well versed in industries like housing, warehouses, food, retail operations, and more. And with our unmatched dedication to your success, we will make pests a distant memory.
In order to make the process of tackling pests less stressful, we've developed a straightforward process to success. We begin each customer relationship with a thorough inspection, which is then followed up by a customized treatment plan, taking into account your property, industry, and all standards. After treatments are applied, we follow up to ensure their efficacy and will work until they yield results. And last, we provide ongoing maintenance for the complete assurance of a pest-free environment. If your pest control needs go beyond general pest control, we also offer solutions for pests like rodents, termites, stinging insects, mosquitoes, and ticks for your complete protection. To learn more about how your business could benefit from ongoing pest control from Masters Touch Pest Solutions, contact us today.