Professional Pest Control For Wayne, PA Properties
When you own property in a place like Wayne, it can be very difficult to create a pest-free environment in your home or business. Sometimes, if you try to fix pest problems on your own, things can get worse. You'll only increase the risk of property damage and health hazards in your home or business. But the good news is that you don't have to fight the battle against pests by yourself.
Some of the most affordable pest control solutions in the area are actually the most effective. At Masters Touch Pest Solutions, we believe in quality care that puts the customer first. Here's what we have to offer everyone in the Masters Touch Pest Solutions family:
Over 30 years of pest control experience
Innovative pest management practices
Award-winning customer service
100% pest-free guarantee
Give us a call today to schedule an inspection with one of our highly trained residential or commercial pest control specialists.
Home Pest Control In Wayne, PA
When you own a home in a place like Wayne, you might have trouble defending your home from pests on your own. Store-bought solutions and DIY pest control remedies will most likely leave you exposed to further danger and damage to your property.
Fortunately for you and your family, Masters Touch Pest Solutions offers a pest-free guarantee backed by decades of pest control experience. We have been keeping homes in the Wayne area pest-free for over 30 years, so give us a call today to schedule your inspection and take your first step towards a pest-free property.
Top Four Tips To Control Stinging Insects In Wayne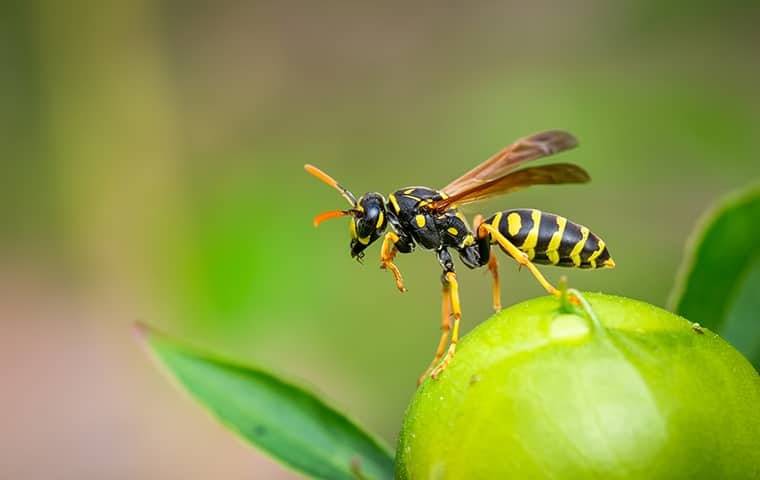 If you have stinging insects in your Wayne backyard, there could be a wide variety of dangers that come along with them. For instance, even though bees can only sting once, a large number of these stings at the same time can lead to dangerous medical conditions like nausea, body cramps, and anaphylactic shock. Wasps are even more concerning since they capable of stinging multiple times each, so it's very important that you avoid these territorial pests at all costs (especially if they are creating nests in your yard).
Here are four ways to avoid dangerous stinging insect problems in the yard:
Maintain the lawn properly.
Store outdoor food and trash securely.
Reduce sources of sugar in the yard.
Partner with a pest professional to eradicate nests and colonies.
Even though getting rid of their nests is the best way to deter dangerous wasp and bee activity, it is very dangerous to try to do so yourself. Always utilize the services of a pest control professional before trying to remove nests yourself. If you notice bee and wasp nests in your Wayne area yard, call the professionals at Masters Touch Pest Solutions before putting your family in further danger.
How To Prevent Ants From Coming Into Your Wayne Home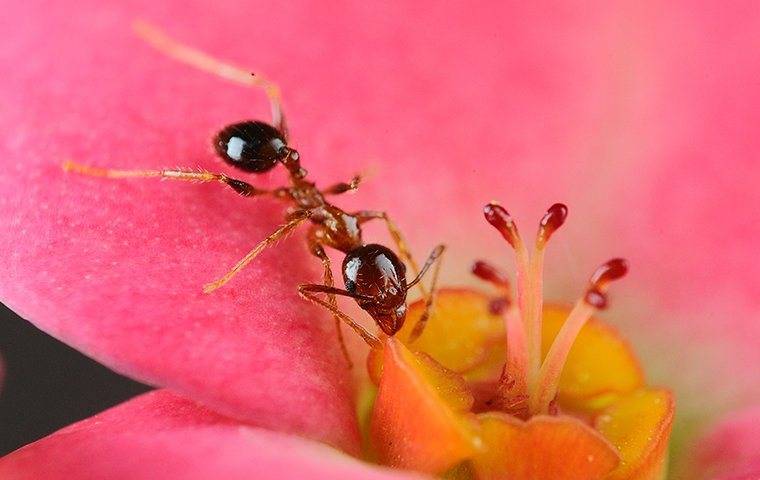 In a place like Wayne, there are a variety of ant problems that can threaten your home and property. Out in the yard, ants are dangerous because of their painful stings. Indoor ants are very invasive, and they can track dangerous bacteria through your kitchen as they search for loose crumbs and poorly stored food.
Since ants are very small and resourceful, they can create robust colonies on many Wayne properties. It is very difficult to control them once they gain a foothold. That's why practicing ant prevention by limiting their attraction is the best way to deter ants on your own. Here are the best ways to do so:
Store all food and trash properly.
Clean regularly to avoid loose crumbs.
Control moisture problems throughout the property.
Seal up cracks and crevices to limit accessibility.
Practice proper lawn maintenance.
While doing these activities can help you limit your chances of an ant infestation, there is no guarantee outside of professional pest solutions. That's why partnering with Masters Touch Pest Solutions is the best way to avoid ant problems on your property. Give us a call today to schedule an inspection with one of our experienced pest control professionals.
Commercial Pest Control In Wayne, PA
When you own a business in a place like Wayne, it's important to protect your reputation at all costs. Just one pest-sighting, thanks to social media, could affect hundreds or even thousands of potential customers in your area. That's why you don't have time to waste on DIY pest control methods.
Instead of putting your customers, employees, and reputation at risk, put your trust in the pest-free guarantee back by 30 years of pest control experience. At Masters Touch Pest Solutions, we know what it's like to be a local business, so we will always put your local business first. Give us a call today to schedule an inspection with one of our commercial pest control experts.