Total Pest Solutions In West Chester, Pennsylvania
West Chester is a suburban township located within the Philadelphia metropolitan area. Though many residents enjoy living amidst the rolling hills, our humid continental climate and wide fluctuations in temperatures throughout the year provide the perfect conditions for a new set of pests each season. In order to protect your West Chester home or business from all kinds of pest invaders, the professionals at Masters Touch Pest Solutions are proud to provide excellent pest control services.
Our residential and commercial pest control plans involve regular inspections and treatments to ensure your pest problems don't persist. With over 25 years of experience controlling pests, we're ready to provide effective, honest, and dependable service throughout the year. Don't wait for pests to infest your West Chester property and threaten your peace of mind. Instead, turn to Masters Touch Pest Solutions for ongoing services you can trust.
Home Pest Control In West Chester, PA
When pests invade your residential property, they make your West Chester home an uncomfortable place to live. In addition to damaging your property and contaminating your food items, pests also threaten the health of your family. The best way to protect your home and family from pests is with an ongoing residential pest control plan from Masters Touch Pest Solutions.
With decades of experience in the pest control industry, we are one of the area's trusted pest control providers. We'll work with you to find a solution that eliminates current pests and prevents new ones from invading. Contact Masters Touch Pest Solutions to learn more about our home pest control options.
Three Ways Pro Termite Control Can Save Your West Chester Home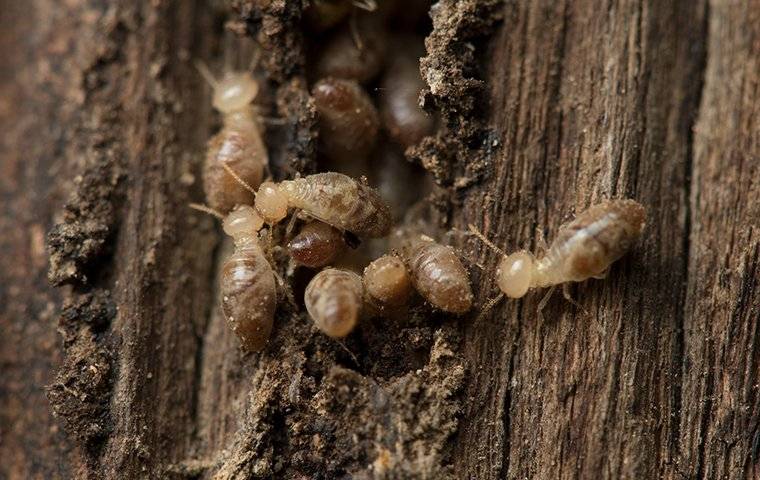 At Masters Touch Pest Solutions, we understand how frightening it can be to discover a termite infestation in your West Chester home. These tiny, social insects are capable of infesting your property and causing extensive damage that costs thousands of dollars to repair.
When it comes to protecting your West Chester home from termites, you can't go wrong with a little help from Masters Touch Pest Solutions.
Our professional termite treatments protect your home using three steps:
1. Identification: Our termite control services can help you identify a termite infestation in its earliest stages before they cause serious damage to your home.

2. Treatment: We design our flexible and customized termite treatments to eliminate your termite infestation at its source, rather than just treating the symptoms.

3. Continued protection from termites: With our five-year guarantee, you can rest assured that your home will remain termite-free for years to come.
Protect your West Chester home from termites by partnering with the professionals here at Masters Touch Pest Solutions today!
How Are Rodents Getting Into My West Chester Business?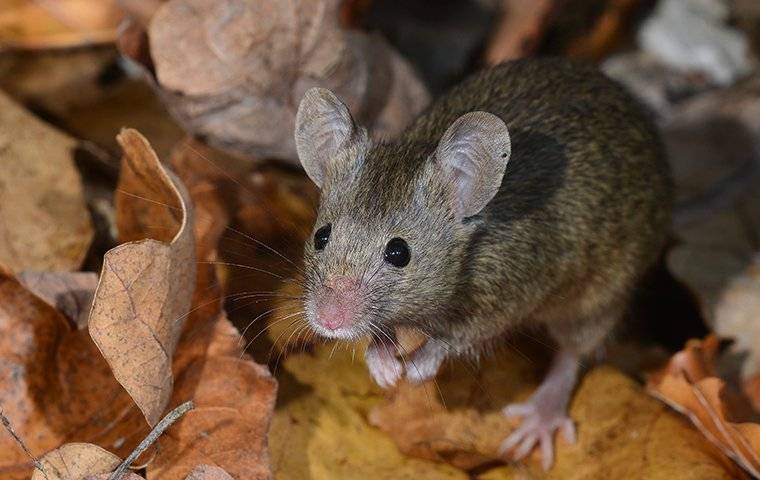 When you run a business, the last thing you want to deal with is a rodent infestation. Not only are rodents capable of damaging important equipment and property with their constant chewing behavior, but they can also spread a variety of bacteria and parasites that can make your customers and employees sick. Rodents are adaptable pests that have grown accustomed to living in and around human environments.
Some rodents are even partially dependent on humans for sources of food. These common pests typically invade when the weather becomes colder in fall and winter, though they can and will invade commercial properties throughout other parts of the year as well.
How do rodents get inside your business in the first place? Mice and rats enter West Chester commercial facilities in a variety of ways. Some may enter through gaps under your doors and windows, while others might invade through drainage pipes and sewer lines.
To prevent rodents from gaining access to your business, you should inspect your property's perimeter for cracks and seal any that you find. If you believe rodents have gotten into your West Chester business, the professionals here at Masters Touch Pest Solutions can help. We are committed to protecting people and properties from pests in the most effective way possible.
With our skilled pest technicians by your side, you can say goodbye to rodent problems for good. Give us a call today to learn more about our rodent control and elimination services.
Commercial Pest Control In West Chester, PA
As a business owner, it's your goal to maintain a successful business by providing high-quality products and services for your customers, but when pests such as insects and rodents invade your commercial property, they can threaten your reputation and even have your business shut down. To keep your West Chester commercial facility pest-free, you need a comprehensive commercial pest control plan from Masters Touch Pest Solutions. We have what it takes to protect your property no matter what type of business you own.
Whether you own a restaurant, healthcare facility, school, office building, or other business, you can count on us to protect it from the area's toughest pests. Reach out to Masters Touch Pest Solutions to give your West Chester business the long-term pest protection it needs!