Professional Pest Control For Westtown, PA Properties
When you think of Pennsylvania, you probably imagine rolling hills, large farms, and iconic historic buildings. The city of Westtown is perhaps the best representation of all three ideals. Westtown was established over 200 years ago by an early congressional meeting. Today, the area is home to over 10,000 people and has been listed on the National Historic Registry for its unique architecture and idyllic bridges. This town has seen terrific growth over the last few decades and continues to be a lovely asset to the Chester County region.
For several hundred years and counting, the home and business owners of Westtown have been passionately looking for new ways to keep their buildings clean, safe, and pest-free. That's why so many of them have chosen to rely on Masters Touch Pest Solutions, one of Pennsylvania's leading providers of customized pest control. After more than 30 years in the industry, we can truly say that we have seen, done, and remedied it all. Will you let us be the answer to your pest concerns? Chat with us online to set up an initial visitation and get a free quote.
Home Pest Control In Westtown, PA
Some homeowners in Westtown believe that pest control is something they can handle on their own. Many of these individuals have never dealt with infestations before, or ever thought this would happen to them. However, securing an ongoing relationship with pest experts in your area could provide enormous benefits to you, your family, and all those you love.
At Masters Touch Pest Solutions, we believe that all our residential pest control plans should be delivered with the highest quality of customer service. Some of the benefits that our residential pest control plans provide may include:
Speedy emergency services
Customized pest control options
Specialty and generalized treatments
Bleeding edge innovations for pest remedies
Seasonal pest protection against biting animals
An exterior plan focus with interior pest coverage
If you are interested in learning more about residential pest control plans from Masters Touch Pest Solutions, please submit an online contact form. One of our highly trained representatives will promptly reply to your request.
Expert Advice On Tick Control In Westtown, PA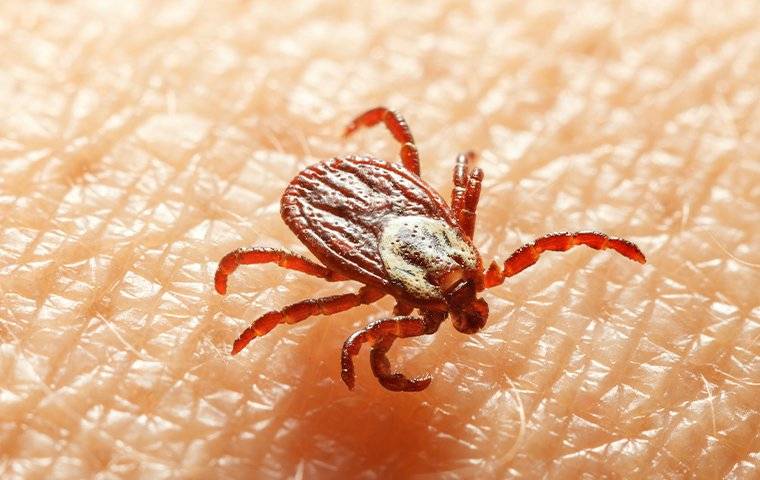 Ticks are some of the most prevalent pests in the Westtown area. Classified as arachnids, these eight-legged pests hitch rides on people, pets, and clothing to get their next meal: you! So what should you do to control tick populations around your home or business? Start with these tidbits of expert advice:
Wear long clothing while out in the yard. For added protection, tuck your pants into your socks.
Ensure that your lawn is extremely well-manicured. Keep the grass cut low, and trim back any encroaching vegetation.
Have your indoor and outdoor pets treated against ticks. Treatment may take the form of oral medications, topical ointments, or even a collar.
Create a gravel perimeter around groupings of trees in the yard. Make a border of peat stone, river rock, or another kind of aggregate that is roughly 3 feet wide.
For additional tips regarding tick control, contact Masters Touch Pest Solutions for an initial inspection.
What Westtown Property Owner Needs To Know About Rodents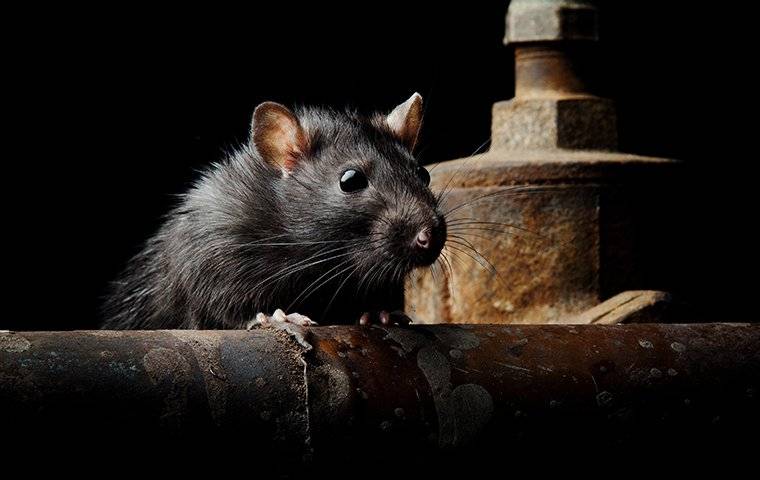 Rats, mice, squirrels, and groundhogs are all different types of rodents in Westtown. While there is little you can do to keep these pests from casing out your property, there is quite a bit you can do to keep them out of the house. Keep these interesting facts about rodents in mind while protecting your home:
Rats can slip through holes the size of a quarter
Mice can reproduce up to 10 times per year
Squirrels have the ability to chew through wood, plastic, and insulations
Groundhogs make short work of beautiful flowers and garden spaces
Rodents may seem overwhelming, but there are many steps you can take today that will mitigate their spread. Call and chat with the professionals at Masters Touch Pest Solutions to schedule your first-ever rodent inspection.
Commercial Pest Control In Westtown, PA
One of Westtown's most loveable downtown areas includes its shopping district and a historic main street area that showcases businesses from an era gone by. Many of these commercial buildings trust the team at Masters Touch Pest Solutions for their pest protection, prevention, and mitigation efforts. By using a combination of eco-friendly products and Integrated Pest Management (IPM), we all but guarantee ongoing protection with a few short visits.
Masters Touch Pest Solutions is proud to service many different commercial industries, including but not limited to:
Healthcare facilities
Retail strip malls
Storage units
Distribution centers
Commercial warehouses
Food services and restaurants
Childcare and educational buildings
If your industry is not listed above, Masters Touch Pest Solutions may still be able to serve you. Call our Westtown branch as soon as possible to get connected with a helpful commercial pest control agent.